President Jovenel Moïse of Haiti receives the Haiti Priorise outcome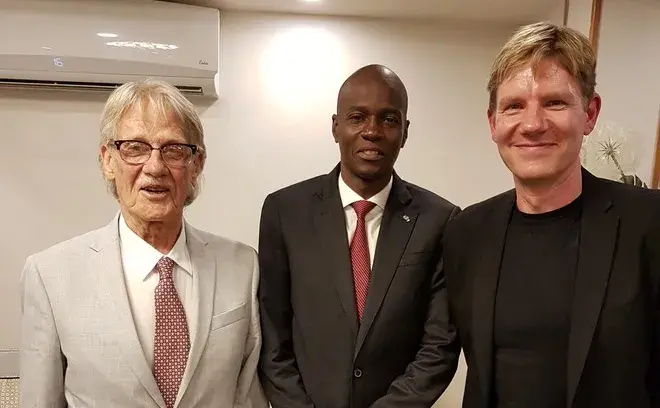 Nobel Laureate Vernon Smith and Bjorn Lomborg shared the Eminent Panel's findings with the President of Haiti in a private meeting at the National Palace. President Jovenel Moïse welcomed the findings and was especially enthused by the panel's top priority of reforming the electricity utility, Electricité d'Haïti, which requires an annual subsidy of $200 million or one-tenth of Haiti's entire budget.
Afterwards, at a meeting with top policy-makers, Bjorn Lomborg officially presented the results to the President, the Prime Minister, the Senate President, the Finance Minister, the Commerce Minister, the Planning Minister, top public servants, as well as donor organizations and others.