The digital solution to fighting corruption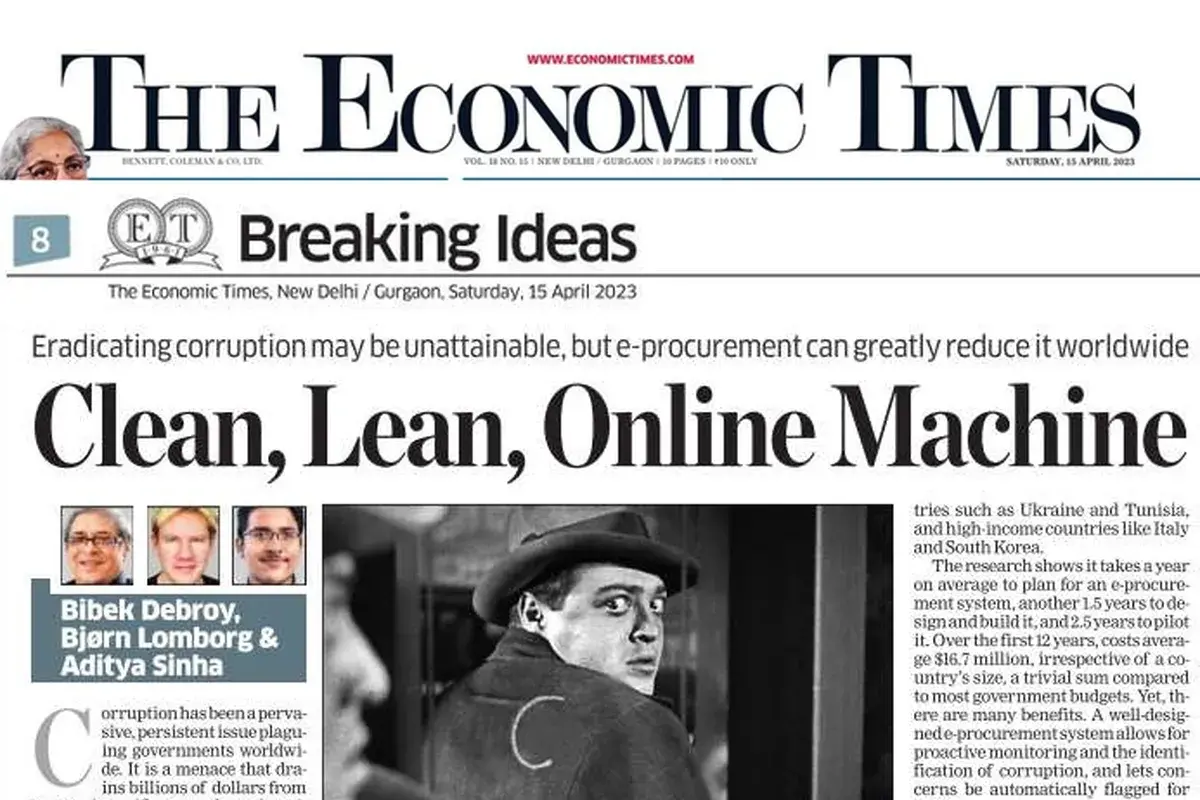 Corruption has been a pervasive, persistent issue plaguing governments worldwide. It is a menace that drains billions of dollars from economies, stifles growth, undermines public trust and exacerbates poverty. Despite numerous global initiatives and the endless promises of leaders to tackle corruption, the problem seems to be worsening.
Read more at How e-procurement can greatly reduce corruption worldwide - The Economic Times (indiatimes.com).
Each week, Bjorn Lomborg is writing about the 12 most phenomenal solutions for global development in 35+ newspapers worldwide. You can read his article on corruption in publications including National Post (Canada), Berlingske (Denmark), The Nation (Kenya), Business Day (South Africa), Addis Fortune (Ethiopia), Daily Mail (Zambia, print only), Philippine Daily Inquirer, Dhaka Tribune (Bangladesh), Bangla Tribune (Bangladesh, in Bengali), Jakarta Post (Indonesia), Svenska Dagbladet (Sweden), Tempi (Italy), Portfolio (Hungary), Finmag (Czech Republic), Milenio (Mexico), La Tercera (Chile), La Prensa (Nicaragua), El Comercio (Peru), Listin Diario (Dominican Republic), Al-Ahram (Egypt) and An-Nahar (Lebanon).