Huge benefits - Investing in pregnant women's nutrition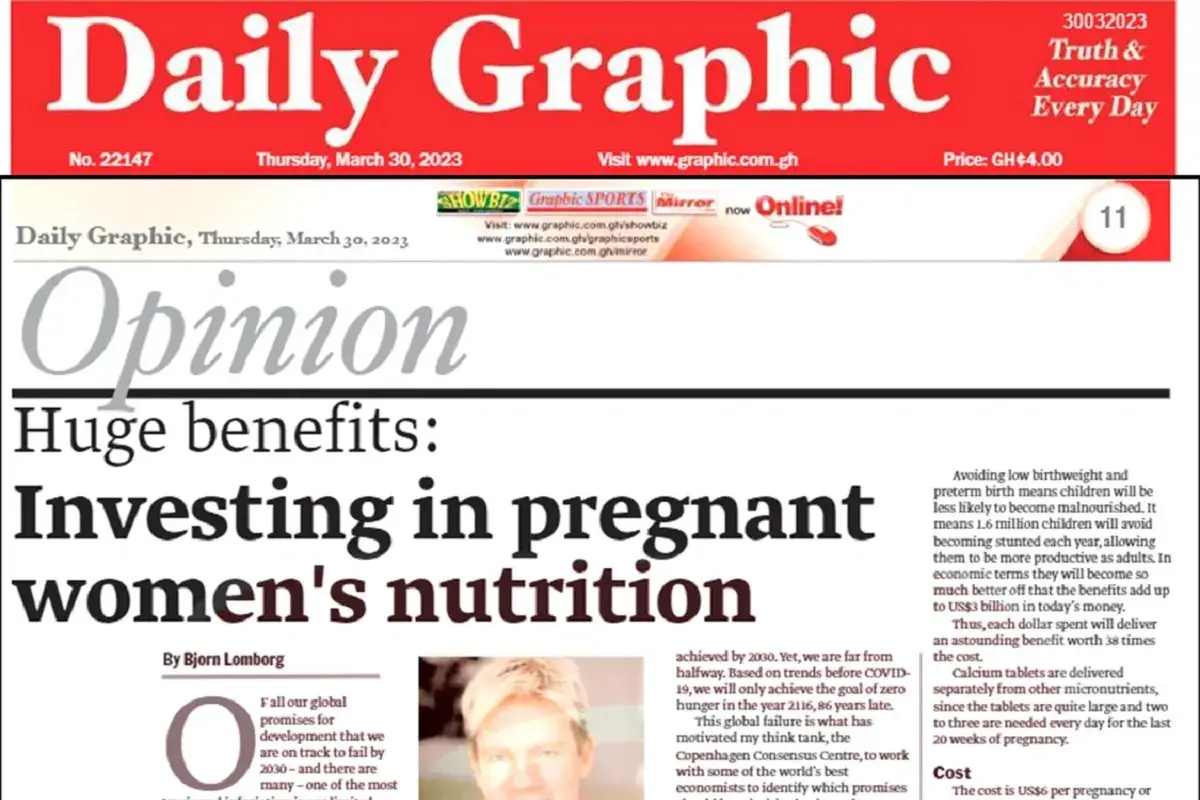 Of all our global promises for development that we are on track to fail by 2030 and there are many one of the most tragic and infuriating is our limited progress on ending global malnutrition.
Each week, Bjorn Lomborg is writing about the 12 most phenomenal solutions for global development in 20+ newspapers worldwide. You can read his article on nutrition in publications including Daily Graphic (Ghana), Milenio (Mexico), National Post (Canada), Addis Fortune (Ethiopia) Tempi (Italy) Dhaka Tribune (Bangladesh), Jordan Times, Business Day (South Africa), El Universal (Venezuela), Portfolio (Hungary), El Comercio (Peru), The Nation (Kenya), MENAFN (Jordan), La Prensa (Nicaragua) and Al-Ahram (Egypt).