कुपोषण से कैसे मिले छुटकारा (How to get rid of malnutrition)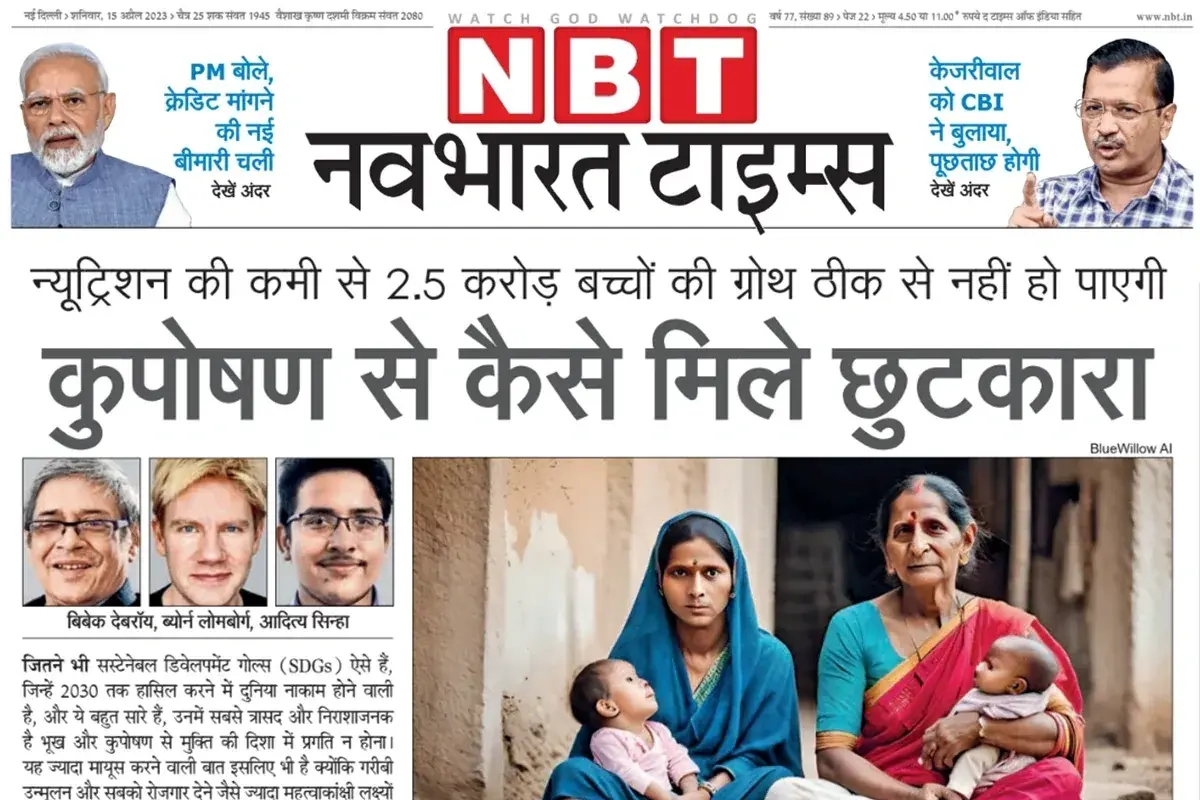 The deaths of thousands of women and infants annually could be avoided for a surprisingly small cost. Multi-micronutrient supplements could prevent about seven per cent of almost 700,000 still-births, 21 per cent of all low-birth weights, and five per cent of all pre-term births, according to a study by the Copenhagen Consensus Center.
Each week, Bjorn Lomborg is writing about the 12 most phenomenal solutions for global development in 20+ newspapers worldwide. You can read his article on nutrition in publications including Navrabhat Times (in Hindi) Philippine Daily, Milenio (Mexico), National Post (Canada), Addis Fortune (Ethiopia) Tempi (Italy) Dhaka Tribune (Bangladesh), Jordan Times, Business Day (South Africa), El Universal (Venezuela), Portfolio (Hungary), El Comercio (Peru), The Nation (Kenya), MENAFN (Jordan), La Prensa (Nicaragua) and Al-Ahram (Egypt).