More trade will make everyone better off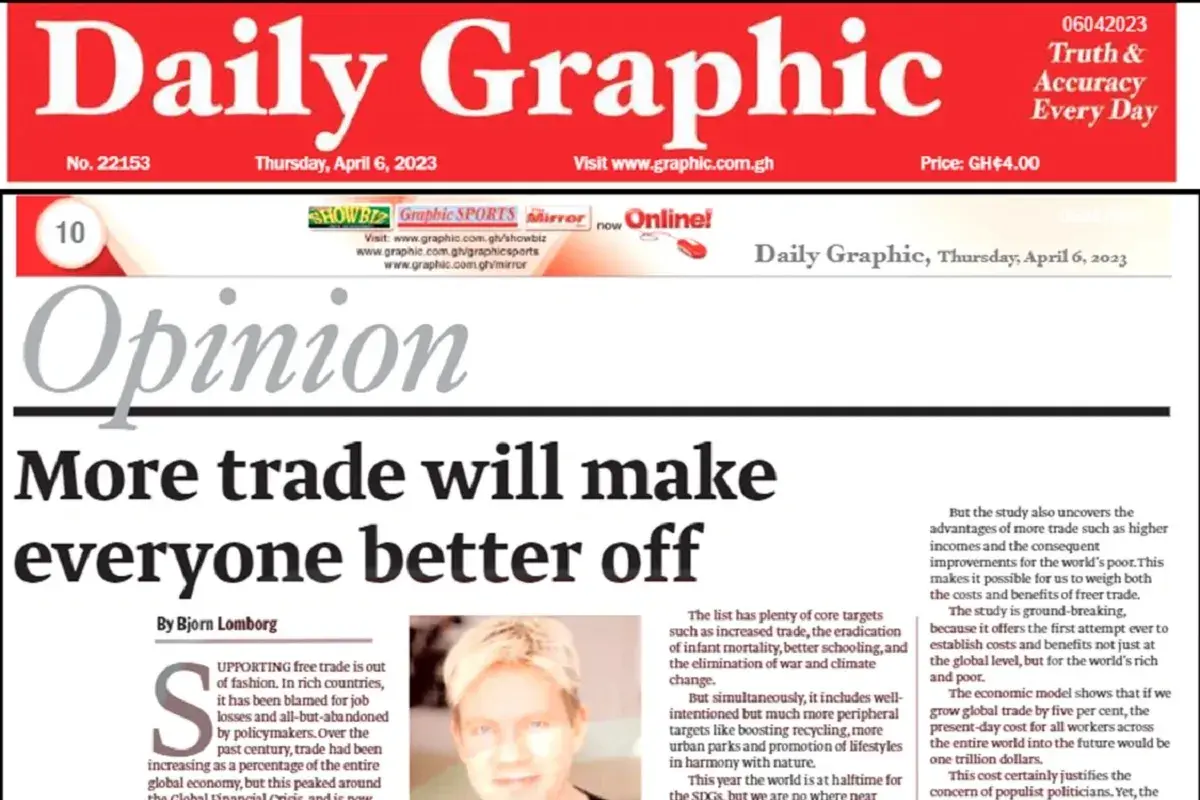 Over the past century, trade had been increasing as a percentage of the entire global economy, but this peaked around the Global Financial Crisis, and is now declining.
This is true for Ghana as well, where the share of trade in the national economy has substantially declined since the turn of the millennium.
Each week, Bjorn Lomborg is writing about the 12 most phenomenal solutions for global development in 20+ newspapers worldwide. You can read his article on trade in publications including Svenska Dagbladet (Sweden) Milenio (Mexico), National Post (Canada), Business Day (South Africa), La Prensa (Nicaragua), El Comercio (Peru), Tempi (Italy), Portfolio (Hungary), Philippine Daily Inquirer, Dhaka Tribune (Bangladesh), Daily Graphic (Ghana), La Tercera (Chile), Jordan Times, Addis Fortune (Ethiopia).