Reduce world poverty by raising world trade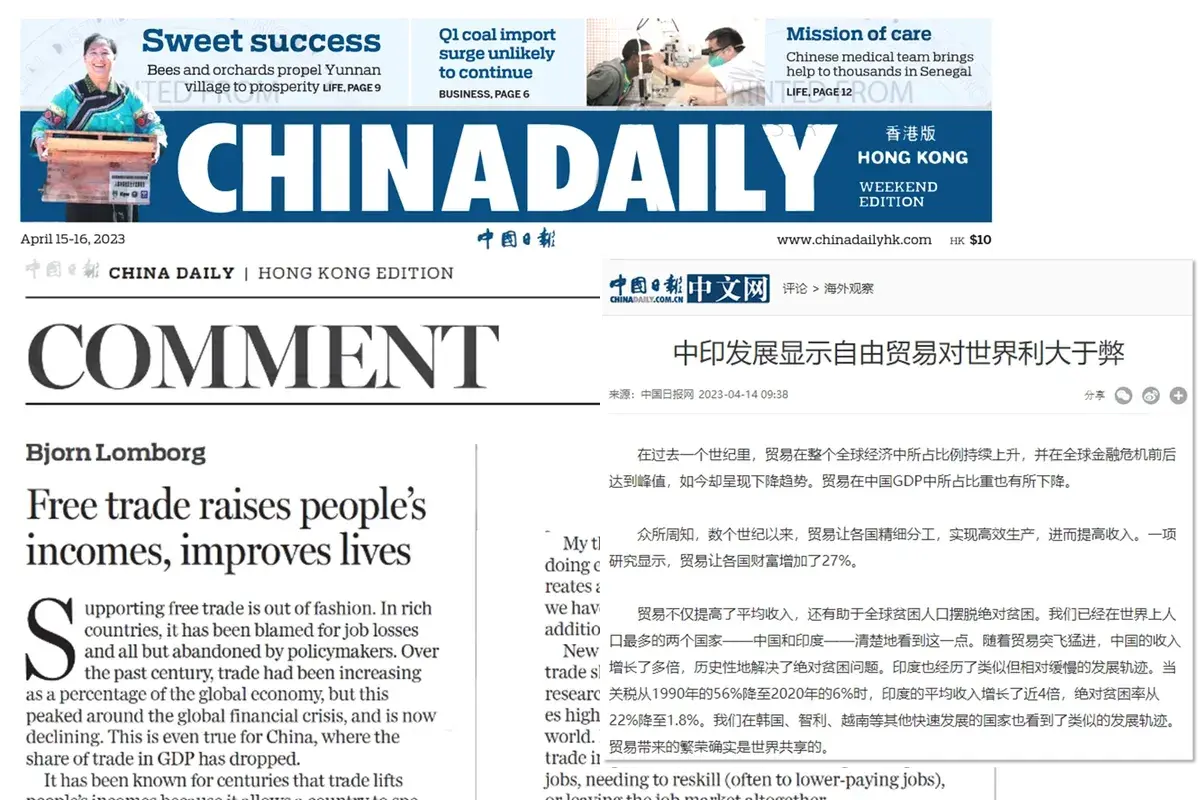 If we grow global trade by a mere five per cent, the benefits to mankind will be $11 trillion. In this eighth instalment of The Do-able Dozen: Development projects for 2030 and beyond, Bjorn Lomborg explains how freer world trade was key to the historic reduction in world poverty over the past four decades and could bring big future payoffs, too. 
Each week, Bjorn Lomborg is writing about the 12 most phenomenal solutions for global development in 20+ newspapers worldwide. You can read his article on trade in publications including China Daily, National Post (Canada), Svenska Dagbladet (Sweden) Milenio (Mexico), Business Day (South Africa), La Prensa (Nicaragua), El Comercio (Peru), Tempi (Italy), Portfolio (Hungary), Philippine Daily Inquirer, Dhaka Tribune (Bangladesh), Daily Graphic (Ghana), La Tercera (Chile), Jordan Times, Addis Fortune (Ethiopia).