Tackle chronic diseases using stricter regulation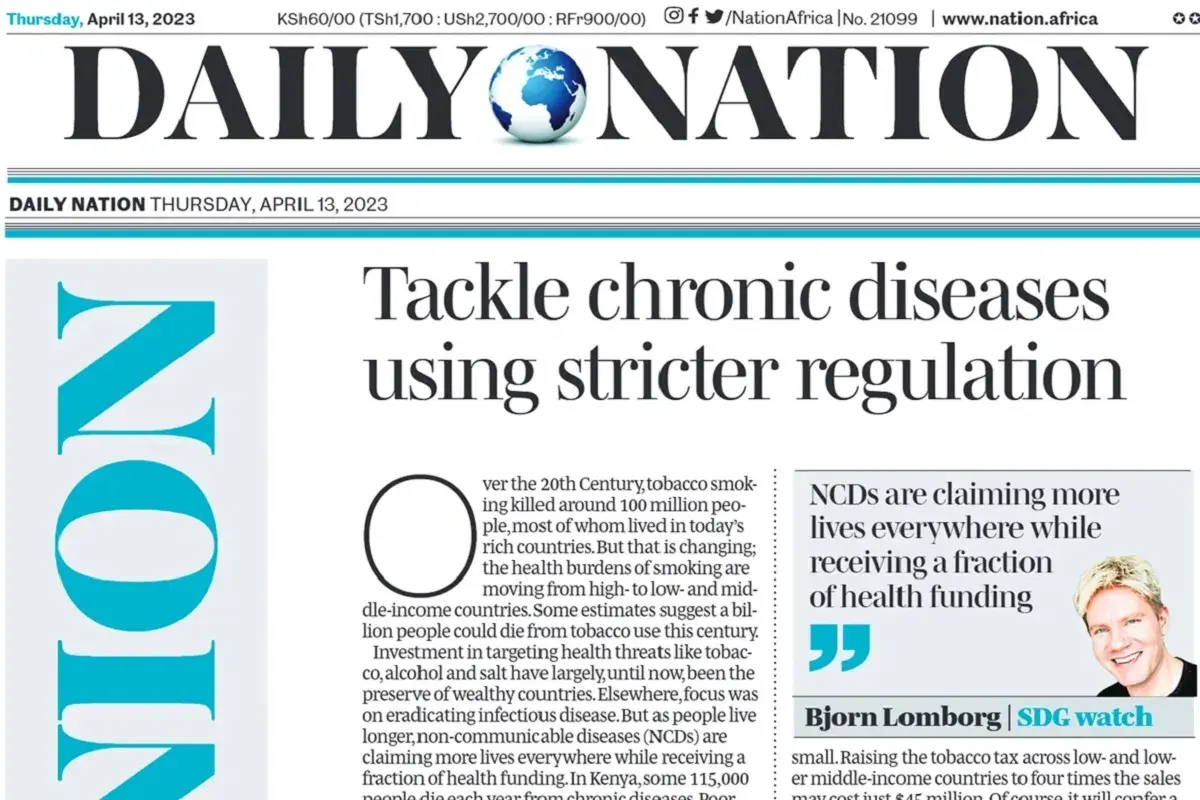 NCDs are claiming more lives everywhere while receiving a fraction of health funding.
Each week, Bjorn Lomborg is writing about the 12 most phenomenal solutions for global development in 20+ newspapers worldwide. You can read his article on chronic disease in publications including Daily Nation (Kenya), Addis Fortune (Ethiopia), National Post (Canada), La Prensa (Nicaragua), The Jordan Times, The Ghana Report, Business Day (South Africa), Milenio (Mexico), Listin Diario (Dominican Republic), Tempi (Italy), Portfolio (Hungary), El Periodico (Guatemala), El Comercio (Peru), El Universal (Venezuela), El Herlado (printed).