Want to save millions of lives? Cut salt, tobacco and alcohol intake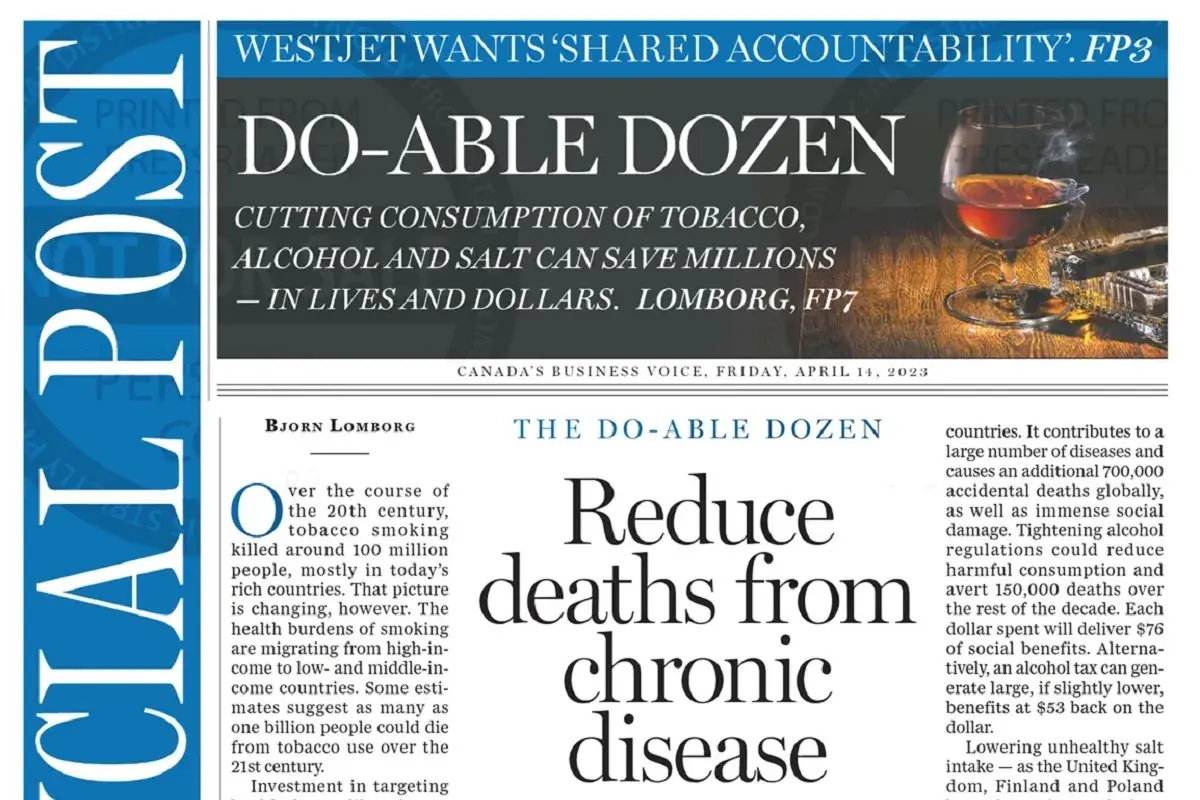 Addressing chronic disease risks in poor countries would make a huge difference to our world.
Each week, Bjorn Lomborg is writing about the 12 most phenomenal solutions for global development in 20+ newspapers worldwide. You can read his article on chronic disease in publications including Daily Nation (Kenya), Addis Fortune (Ethiopia), National Post (Canada), La Prensa (Nicaragua), The Jordan Times, The Ghana Report, Business Day (South Africa), Milenio (Mexico), Listin Diario (Dominican Republic), Tempi (Italy), Portfolio (Hungary), El Periodico (Guatemala), El Comercio (Peru), El Universal (Venezuela), El Herlado (printed).