Education
The gross enrolment ratio for pupils from the richest households (71%) is far higher than that of the poorest households (23%). Across the country, school attendance is higher for boys than for girls. The gap is larger for rural areas than for urban areas. One response to this challenge is to focus on girls education by creating scholarships for rural girls.
Other opportunities include trying to boost early childhood development through pre-primary education, improve the skills gained in primary education, or reduce secondary school drop-out rates. 
And teaching civics and skills to children would mean educating the next generation on democracy, how government works and other functions of the state.
Continue to check back for future research releases related to Education.
Cost-Benefit Analysis: Improving Girl's Retention in School
Written by Mélissa Torchenaud Economist and Project Analyst, Public Investment Office, Ministry of Planning and External Cooperation. The research shows that scholarship or financial assistance programs can increase the enrollment of girls in primary and secondary schools.
Human Capital Investments in Haiti: Benefit-Cost Analysis of Some Selected Education Interventions
In this paper, Professor Atonu Rabbani proposes a simple policy where Haitian children aged 4-5 years old at the pre-primary school level receive early childhood education for two years in small groups of 25.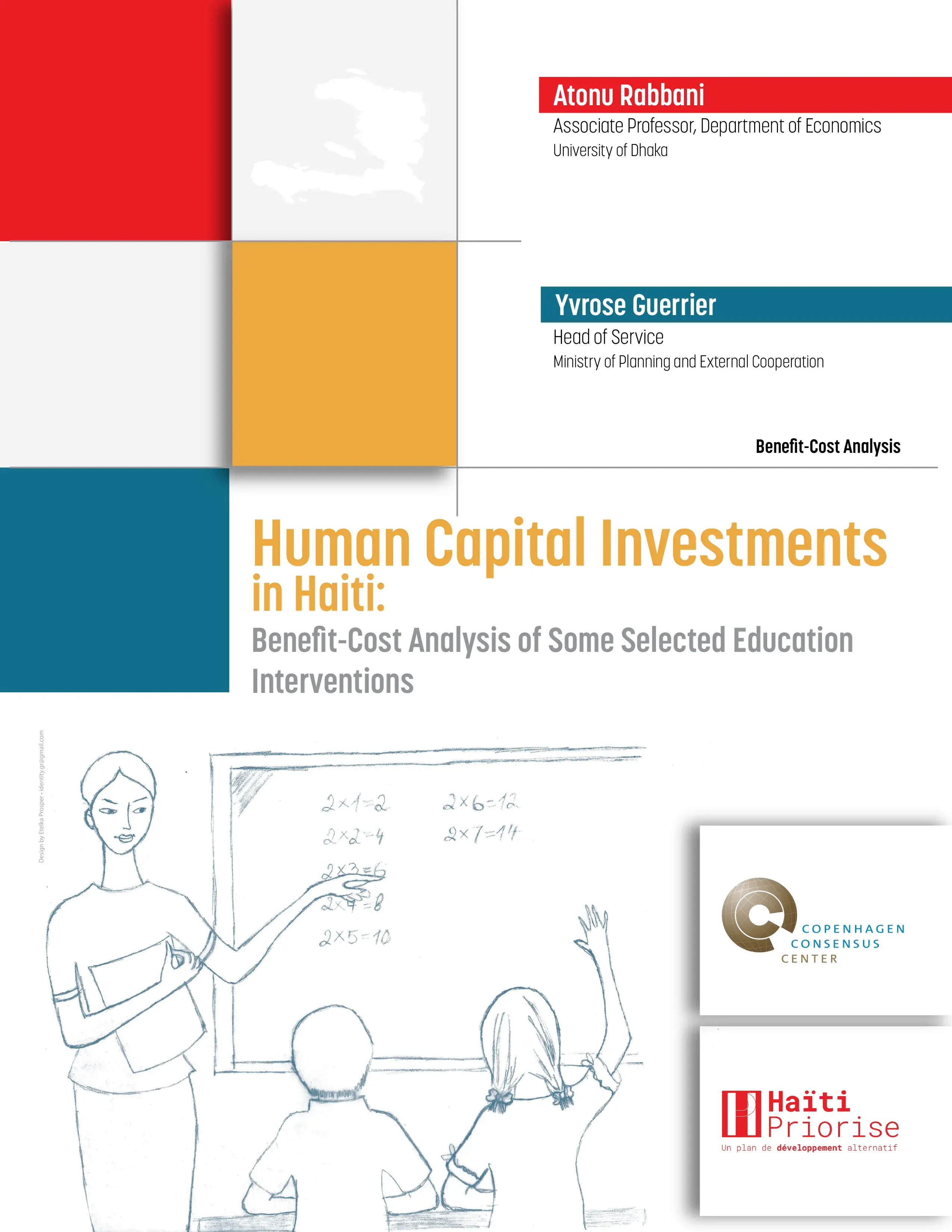 Interventions to improve access, retention and learning outcomes in Haitian primary schools
Written by Dr. Damien Échevin, Economist and Research Associate at University of Sherbrooke and Laval University. The reserach works to identify the costs and benefits of proposals that may improve educational access, retention and quality.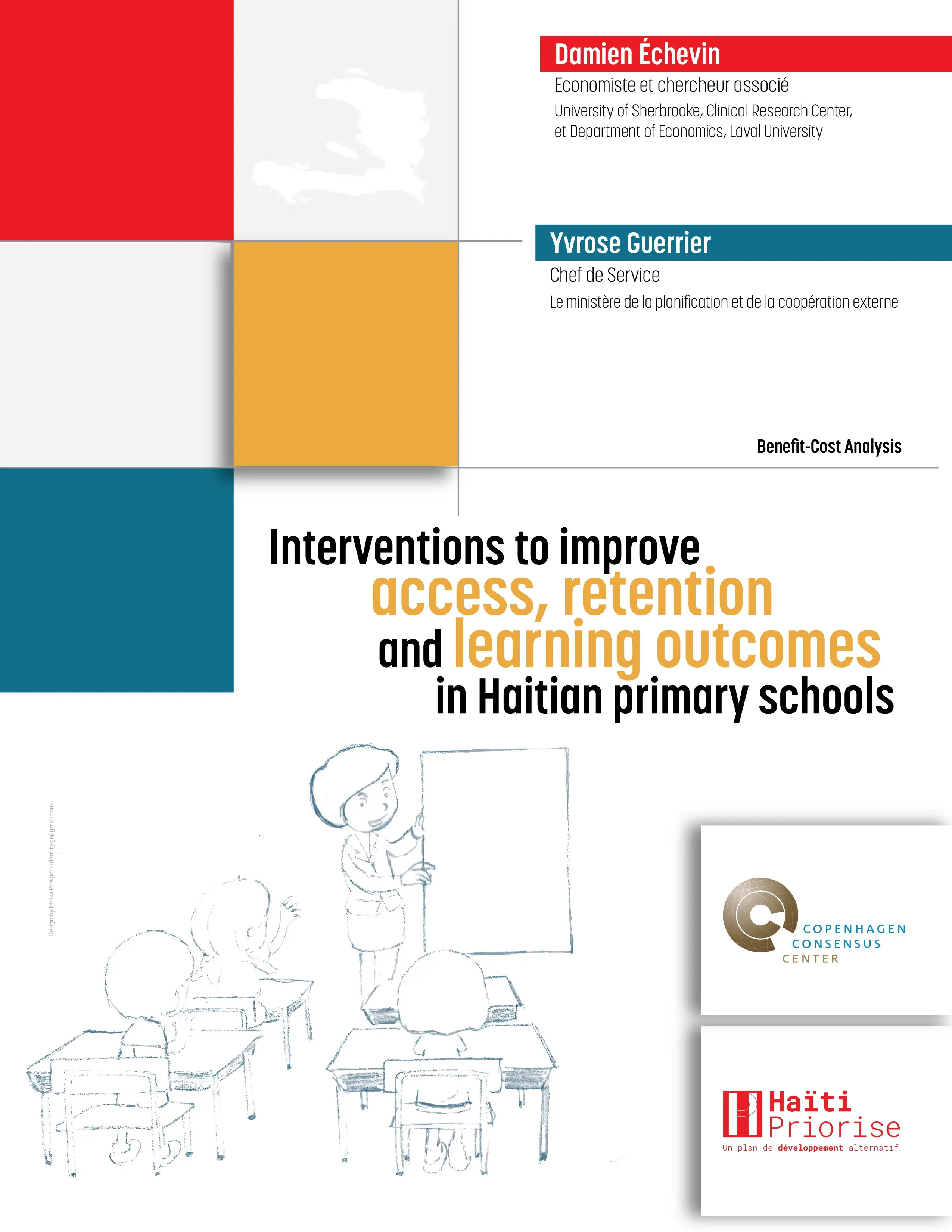 Education Intervention Benefit-Cost Analysis in Haiti: Sector Expert Review
Written by Melissa Adelman, Senior Economist at The World Bank. The research provides an expert review of the education sector in Haiti and the interventions covered by the research papers released by Haiti Priorise which are related to education.