HIV Treatment and Prevention
Approximately 15% of new HIV and AIDS infections in individuals aged 15 years and over occur as a result of sex with female sex workers (FSWs), contributing to the spread of HIV and AIDS in Malawi. This points to the importance of targeting further programming toward the FSW community. Providing HIV services and support is key to stemming this stream of new infections in Malawi.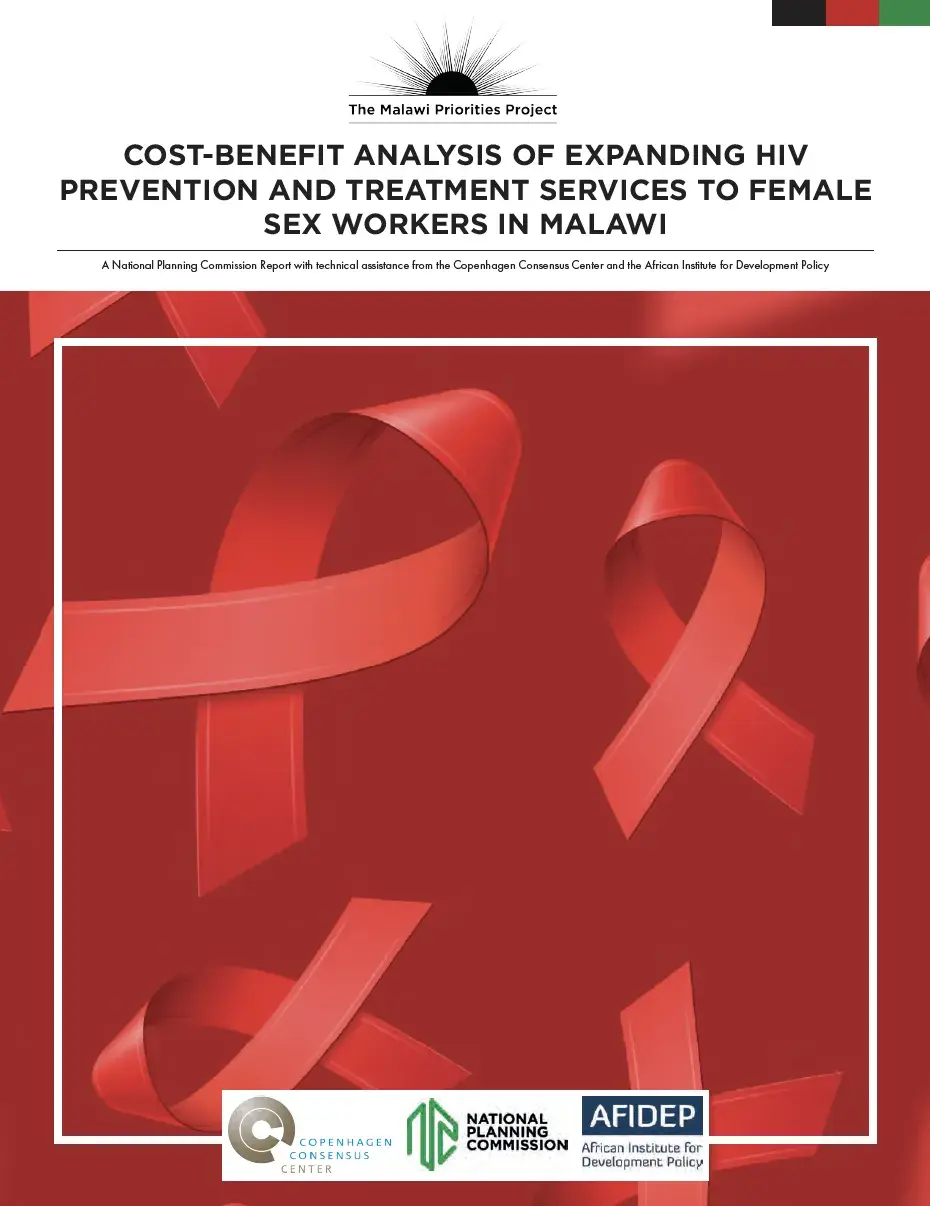 Malaria
Although malaria is a largely preventable and treatable disease, it is a significant cause of mortality, morbidity, and productivity loss in Malawi. This study estimates that in 2019, malaria generated health and productivity losses equivalent to MWK 94,770 million – or 1.7 percent of GDP. Increasing insecticide resistance and less than optimal (60%) care-seeking behavior represent two of the most pressing issues facing the country when it comes to reducing the burden of malaria.