Malawi Priorities
The Malawi Priorities Project is a research-based collaborative project implemented by Malawi's National Planning Commission, the African Institute for Development Policy, and the Copenhagen Consensus Center. The project seeks to provide the government of Malawi with a systematic process to help prioritize the most effective policy solutions to maximize social, environmental, and economic benefits on every kwacha invested. Cost-benefit analysis is the primary analytical tool adopted by the project. Click on the image below to get a one-page overview of all analyzed solutions across different sectors, and their associated cost-effectiveness. A long line means high social and economic return per kwacha spent, the shortest lines means that the short and long-term benefits from the interventions barely cover the cost. Download the overview here.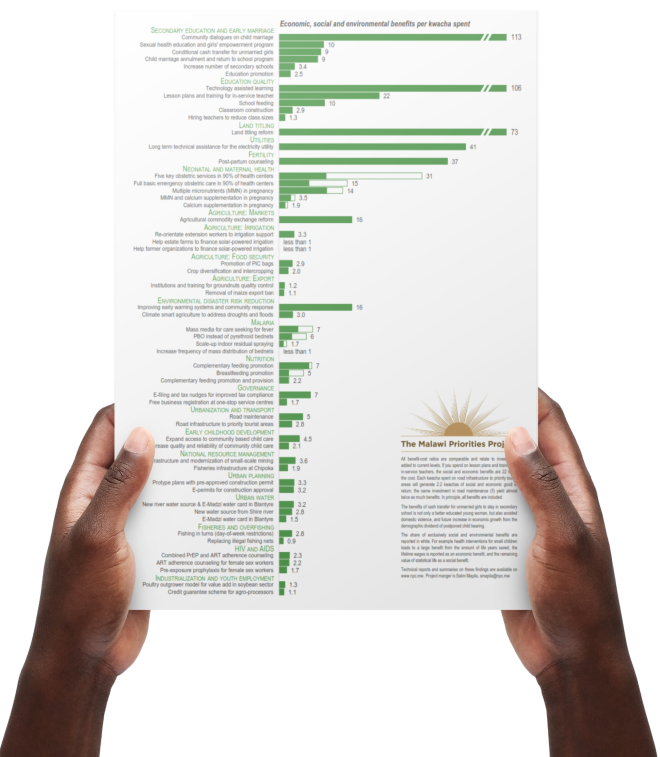 Book, out now
Entitled "Malawi Priorities: A Benefit-Cost Analysis (BCA) for Policy Prioritisation", the project's
research outputs have been pooled into an edited book that summarises the individual research
pieces into select chapters – acknowledging all contributing technical experts respectively.
How where the solutions chosen?
Each research questions were analyzed by a team of NPC and Copenhagen Consensus economists together with international and local experts. The aim was to determine both short-term and long-term development priorities for the country, acknowledging that there are insufficient resources to address all of Malawi's challenges and that maximizing outcomes requires careful, evidence-based consideration of the costs and benefits of all policies.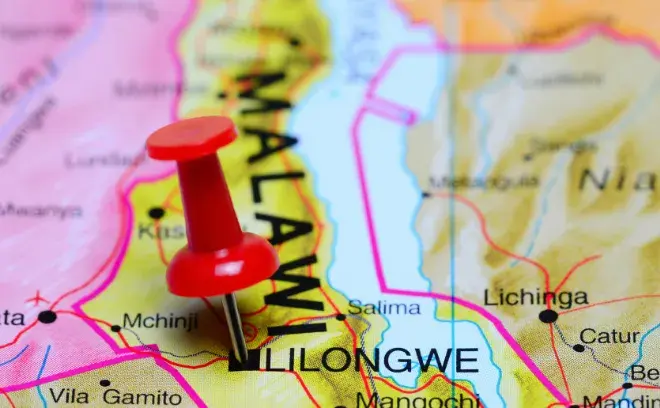 How where the prioritized areas chosen?
As a first step, Malawi Priorities drew questions from the NPC research agenda that could be answered using a cost-benefit methodology. Additional research questions were added based on input from NPC, an Academic Advisory Group (AAG) of leading scholars within Malawi, and existing literature, particularly previous cost-benefit analyses conducted by the Copenhagen Consensus Center. This process of identifying research questions for investigation generated a total of 38 potential research questions across all 6 thematic areas.
The outcomes of the Reference Group exercise were used to inform which research questions to prioritize and which interventions to focus on within those 38 potential research questions. The validation process finished in July 2020, yielding the Malawi Priorities Technical Reports.