Ghana Priorities
The Ghanaian economy has been growing swiftly, with remarkable GDP growth higher than five percent for two years running. This robust growth means added pressure from special interest groups who demand more public spending on certain projects.
But like every country, Ghana lacks the money to do everything that citizens would like. It has to prioritise between many worthy opportunities. 
What if economic science and data could cut through the noise from interest groups, and help the allocation of additional money, to improve the budgeting process and ensure that each cedi can do even more for Ghana? With limited resources and time, it is crucial that focus is informed by what will do the most good for each cedi spent.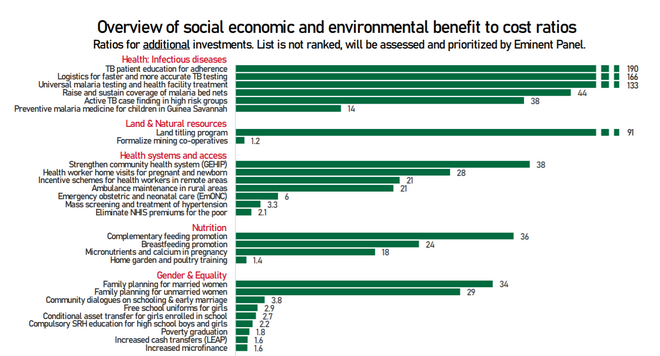 The Ghana Priorities project worked with stakeholders across the country to find, analyze, rank, and disseminate the best solutions for the country.
We engaged people and institutions from all parts of society, through newspapers, radio, and TV, along with NGOs, decision-makers, sector experts, and businesses to propose the most relevant solutions to these challenges. We commissioned some of the best economists in Ghana and around the world to calculate the social, environmental, and economic costs and benefits of these proposals, producing groundbreaking new research that not only highlights smart policies in each specific area but produces a menu of spending options.
After the groundbreaking new research was available, we asked everyone - from Nobel Laureates to everyday citizens - to set their priorities for the state, sparking a nationwide conversation about what the most effective and efficient solutions are for Ghana.
In a hurry? Download the overview of all cost-benefit research results. 
The smartest solutions for Ghana's future development
An eminent panel of seven distinguished economists met in Accra to evaluate more than 1000 pages of research across all sectors of government. The panel includes Finance Minister Mr. Ken Ofori-Atta, Planning Minister Prof. George Gyan-Baffour, former Finance Minister Prof. Kwesi Botchwey, Prof. Augustin Fosu from the University of Ghana, Prof. Ernest Aryeetey, Secretary-General of the African Research Universities Alliance, Prof. Eugenia Amporfu from KNUST, and the Nobel Laureate economist, Prof. Finn Kydland.
Having read all the research, the panel spent three days discussing and challenging the findings with all the specialist economists. In the end, the panel's hard task was to prioritize where Ghana can best spend public funds.
Copenhagen Consensus Center director Dr. Bjorn Lomborg said:
We are very interested in continuing to work with Ghana to help make sure that this research translates into action on value-for-money policies which will help to boost the country's social development and economic potential."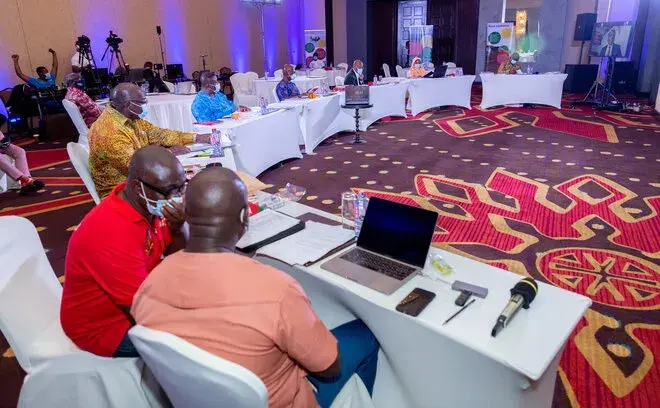 The Research
The Ghana Priorities research explored 79 solutions to help Ghana, covering themes from poverty and health to education, infrastructure and gender equality. In total, more than 1,000+ pages of groundbreaking, made-for-Ghana research were written by leading local and international economists.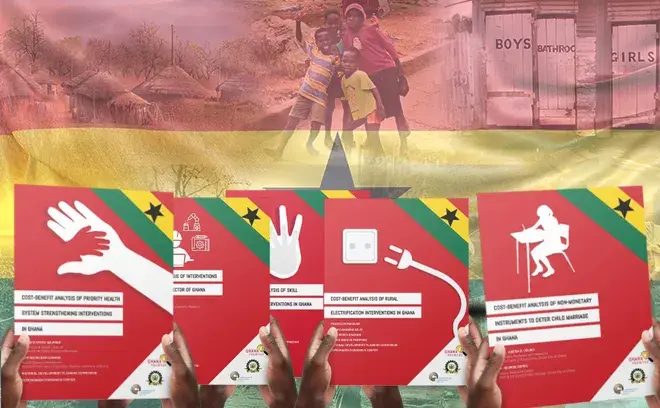 Policy Interventions for Benefit-Cost Research
The Ghana Priorities Reference Group consisting of experts from the public sector, private sector, civil society organizations, academia, the media, and identifiable groups, reviewed the list 400+ interventions and selected top and secondary priorities for further research.