Boosting Ghana's Industry for Sustained Growth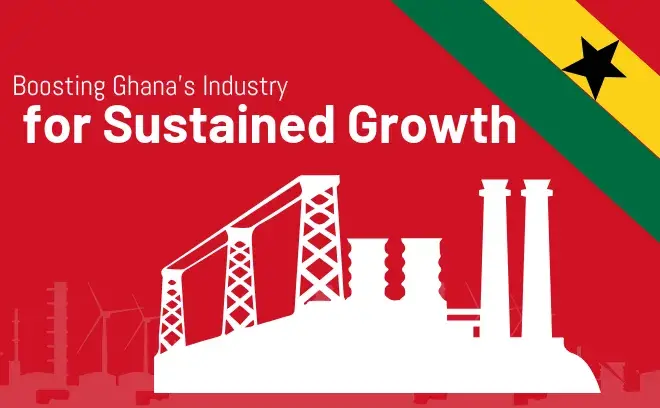 Ghana's economic growth has been rapid since the start of the new millennium, reaching 14% in 2011, but economic performance has been relatively lower since then, particularly from 2013-2016.

Important factors for the slowing of development are the huge infrastructural deficit and the limited fiscal space, but Ghana has potential for improvement thanks to its large natural resource deposits."
Read the full op-ed published in Ghana's newspaper of record The Daily Graphic.