Cost-Effective Strategies to Reduce Flooding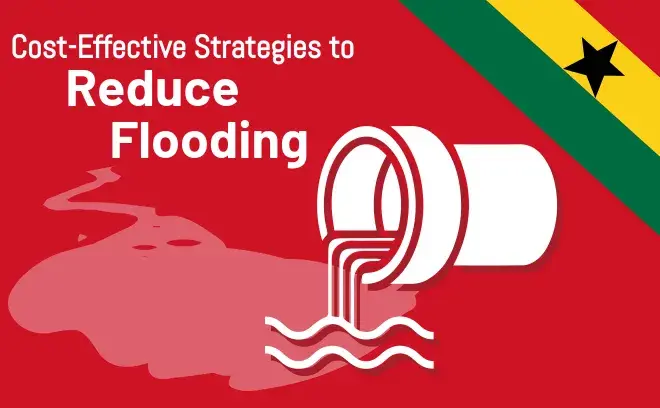 Over the past decades, the Accra Metropolitan Area has witnessed major development, but this growth has given rise to risks of its own. Rapid urbanization has caused an unplanned expansion of built-up areas like roads, parking lots and other structures with impervious surfaces, which has led to perennial flooding. Inadequacies of drainage systems and poor solid waste management add to this threat that is only bound to intensify in the future as climate change poses further challenges on cities and nations. Accra urgently needs a comprehensive flood risk mitigation strategy that includes environmental sanitation, drainage facilities and improved waste management."
Read the full op-ed published in Ghana's newspaper of record The Daily Graphic.