Digitization the best way forward for Ghana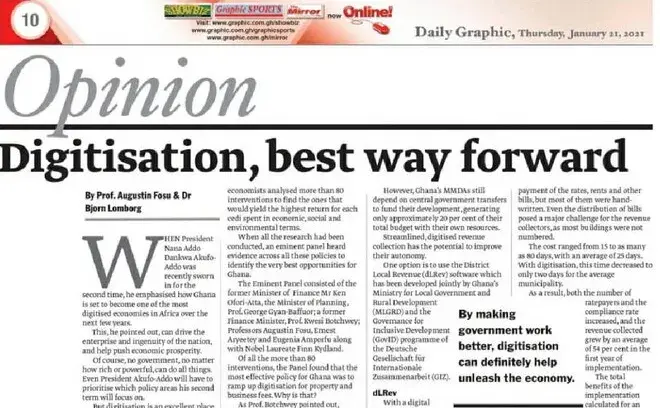 Digitization can help streamline bureaucracy and cut down waiting time and uncertainty for ordinary citizens when applying for a passport, selling or buying property, or setting up a new business. It can help reduce the inefficiencies and, with less human involvement, diminish opportunities for corruption. By making government work better, digitization can definitely help unleash the economy."
Read the full op-ed published in Ghana's newspaper of record The Daily Graphic.