The economic case for prioritising the fight against TB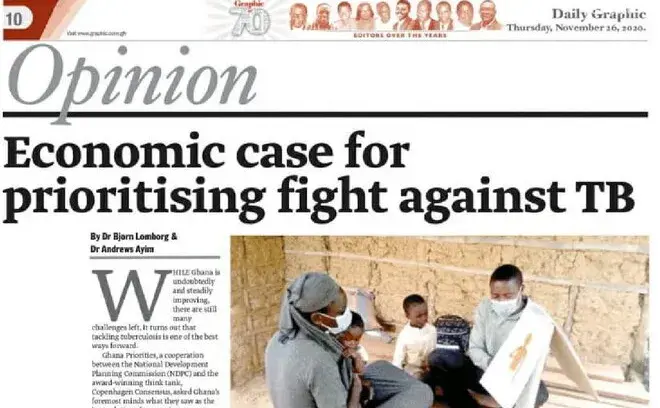 Jamie Rudman and Rein Houben from the London School of Hygiene & Tropical Medicine, National Tuberculosis Control Programme manager Yaw Adusi Poku, and Saleema Razvi and Brad Wong from Copenhagen Consensus studied these three important interventions to deal with the disease burden: active case finding in high-risk populations, improved speed and accuracy of diagnosis through implementation of molecular diagnostic tools, as well as  education and counselling to make sure those receiving tuberculosis treatment adhere to the necessary treatment. 

Apart from having the potential to save a lot of lives, all three interventions delivered some of the highest social benefits for each cedi spent. For example, for every cedi spent on better counseling and education, 190 cedis of societal good is created."
Read the full op-ed published in Ghana's newspaper of record The Daily Graphic.