Improving Learning in Ghana: Right Approach Matters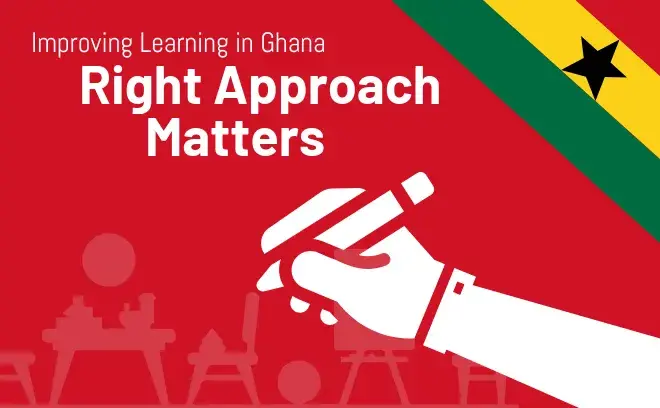 Ghana has made great strides to improve its education system in the past decades, with near-universal primary school enrolment and equal access to schooling between boys and girls. However, as in many other developing countries, the quality of education is still a critical challenge. In a 2016 assessment, 45% and 30% of 4th graders could not meet minimum standards in mathematics and English.

Better-quality learning in schools can increase equality and have a major effect on the country's overall development, but decision-makers need quality evidence for discussions on how to spend the limited resources at their disposal. With many areas competing for public investment, which policies would do the most good for every cedi?"
Read the full op-ed published in Ghana's newspaper of record The Daily Graphic.