Industrial Transformations for Growth and Development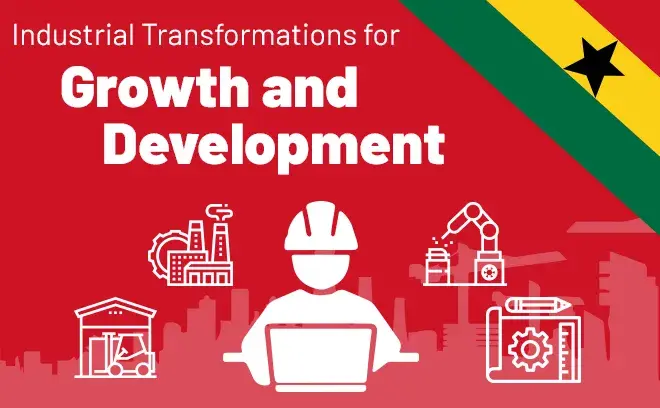 Even with Ghana's impressive economic growth in recent times, the country's industries still lag behind the services sector in its contribution to both GDP and employment. Ghanaian manufacturers struggle to overcome the difficulties posed by infrastructure problems, informality, and the lack of skilled labour and good management practices. Financial constraints, high cost of doing business, and difficulties to access credit also make growth harder for companies of all sizes."
Read the full op-ed published in Ghana's newspaper of record The Daily Graphic.