Prioritising malaria: one of the best ways to save lives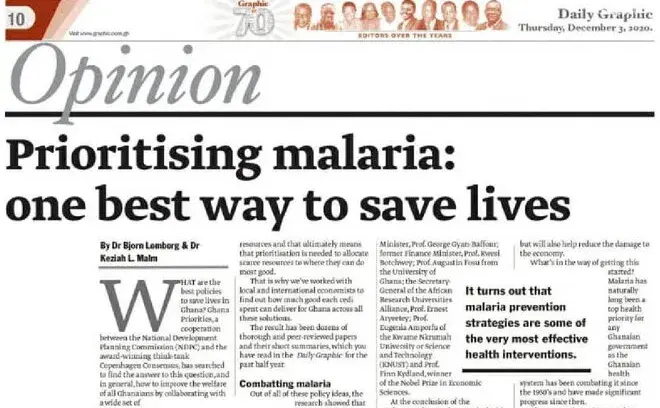 It turns out that malaria prevention strategies are some of the very most effective health interventions. For every cedi spent on the most effective policy, diagnostic testing, would create 133 cedis of societal good.

How is this possible? Part of this has to do with the scope of the problem. Malaria is the leading cause of cause of death and morbidity in Ghana. It is also a major strain on the health system, as more than a third of all outpatient visits relates to suspected cases of malaria."
Read the full op-ed published in Ghana's newspaper of record The Daily Graphic.