Potential Policy Interventions for Benefit-Cost Research
Initial consultations with 10 Ghanaian "sector experts" across areas aligned to the Sustainable Development Goals (SDGs) have yielded a long list of more than 400 interventions for potential further research, and additional consultations with other experts and ministries in Ghana has further expanded this list.
The project has capacity to make full cost-benefit studies on 80+ interventions. These interventions should ideally be relevant to the policy discussion and decision making in the immediate future. The filtering process is guided by a Reference Group drawn from the public sector, private sector, civil society organizations, academia, the media, identifiable groups and individuals who will help select interventions to be researched by Ghana Priorities.
Scroll down to discover the complete list of potential interventions to be researched for the Ghana Priorities project.
Child poverty
Universal birth registration.
Ensure school attendance.
The coverage of the School Feeding Programme should be expanded and the stipend for Livelihood Empowerment Against Poverty intervention should be reviewed upwards based on cost of living across different localities.
Improved livelihoods
Improved working environment for microfinance.
Establish business incubators and provide start-up funds for newly established enterprises.
Invest in in-service training opportunities and competency skills development to bridge the gap between university education and skills needed in the industry.
Ensure secured employment through legislative instruments and institute youth employment interventions through interventions such as "planting for food and jobs".
Livelihood graduation programmes for the poor and vulnerable groups.
Streamline earning differentials (for instance, through the consolidation earnings) within the public service and between the formal and informal sectors.
Establish consumer centered agencies for seeking redress or reporting issues related to distortions, bribes and corruption.
Social Protection & Public service
Intensify social protection interventions though increased funding and elimination of non-poor capture of social interventions.
Reduce cost associated with bureaucracy and promote transparency on procedures in receiving public service from state institutions via the full digitization of the operations of the public service administrative procedures.
Tackle spatial poverty
Correct distributional imbalances of basic amenities.
Institute measures to reduce the occurrence of disasters and provide coping strategies especially for poor and fragile localities to mitigate the effects of such an occurrence.
Address land tenure challenges through restructuring of the ownership system.
Address housing deficit and unequal distribution across localities, especially for the poor and vulnerable groups.
Invest in establishment of food markets that sell to consumers using weights and measurements.
Improved agriculture input mgmt
Fertilizer management: Investment in and promotion of the use of crop specific fertilizer recommendations. b. Public announcement of approved selling prices for fertilizers. c. Minimize smuggling in the distribution of fertilizers.
Subsidize fertilizers, seeds and tractors.
Facilitate the adoption of inputs, good agronomic practices and output marketing through an integrated e-agriculture platform.
Increase agricultural output
Combat fall army worms.
Implement "One Village, One Dam" initiative to ensure all year-round farming, especially in the northern regions.
Institute incentive schemes for the development of specific renewable energy projects for industrial development.
Implement the "one District, One Factory" initiative, through public-private partnerships to establish at least one industrial enterprise in all districts.
Reduce post-harvest losses based on improved timing of engagement across stakeholders in the value chain systems notably transporters, warehouse operators and end market users.
Curb unfair pricing at farm gates.
Abate price volatility and differentials through protective schemes for farmers.
Improve shelf life of agriculture products.
Provide training for private seed enterprises and other registered individual seed producers on seed production technologies.
Institute a district warehousing policy to smoothen over time, the supply of agriculture produce.
Develop appropriate irrigation schemes for different categories of farmers to ensure production throughout the year.
Introduce high-yielding and short-duration crops varieties.
Support diversification by farmers into tree crops, vegetables, small ruminants and poultry, based on their comparative and needs. Such diversification will also create employment in the dry season.
Ensure sustained funding of research by partnering with the private sector (including farmer groups) and NGOs to identify and adopt innovative approaches to agricultural research funding and commercialisation.
Establish mechanisation centres in each district.
Develop fish farmers' associations and community based fisheries management committees.
Ensure uptake of technology along value chain and application of biotechnology in agriculture.
Invest in poultry value chain and establish partnership between local and foreign partners to minimize high importation.
Nutrition
Invest in educational campaigns on the micronutrients of traditionally consumed food items.
Enhance nutrition through coordination of programmes and institutions for food security, dissemination of nutrition and health information, and advocacy for food fortification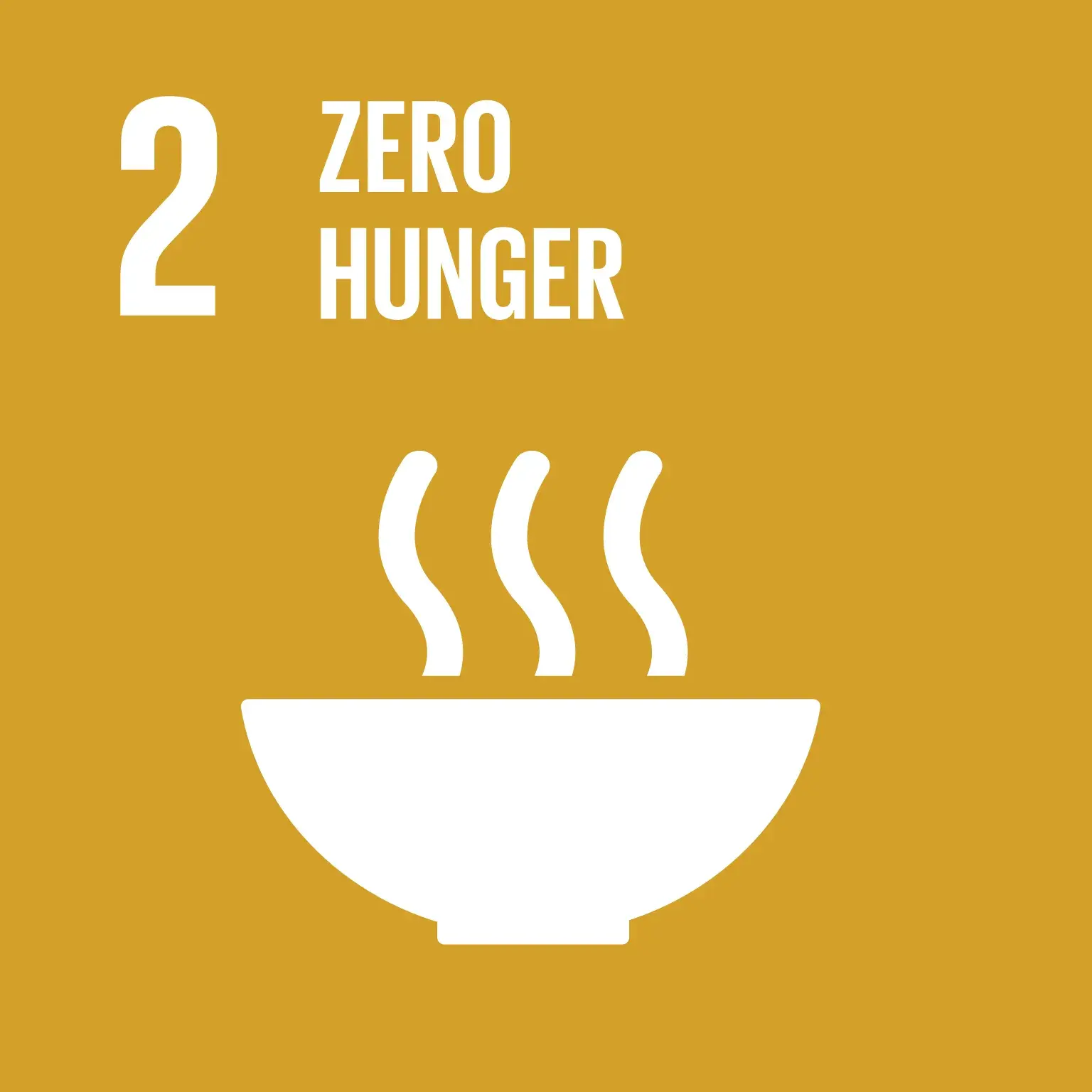 Health Systems and Access
Invest in infrastructure to scale up Community-based Health Planning and Services (CHPS).
Reduce minimum benefit package of National Health Insurance Scheme (NHIS) to improve sustainability.
Improve targeting of NHIS premiums to ensure richer individuals pay higher premiums and abolish user fees and annual premium payments in deprived communities.
Establish automatic transfer of funds from National Health Insurance Fund (NHIF) to the National Health Insurance Authority (NHIA) to reduce delays in reimbursement.
Scale up implementation of LMIS (Logistics Management Information System).
Standardize and expand terrain-suitable emergency transportation systems in rural communities.
Support the improvement and expansion of facilities in the Teaching Hospitals.
Attract more specialists from teaching hospitals into the other regional and district hospitals.
Simplify the institutional architecture to enhance coordination to information systems.
Implement incentives schemes (such as the Deprived Area Incentive Allowance) to encourage more health services in poor and hard to reach areas.
Effectively implement the national scheduled delivery of medical commodities to reduce shortage of essential medical supplies.
Infectious Disease
Expanding prevention and treatment strategies for malaria, such as the distribution of insecticide-treated bed nets, indoor residual spraying, artemisinin.
Expanding prevention and treatment strategies for HIV / AIDs such as greater access to ARVs, screening for HIV, prophylaxis to prevent mother to child transmission, education and condom distribution.
Improve TB case management through scale-up of DOTs.
Maternal and Childcare
Expand investments (training, equipment and infrastructure) to increase the availability of Emergency Obstetric and Newborn Care (EmONC).
Detection and management of STDs during pregnancy and careful attention to clean delivery.
Implement vaccinations in hard to reach areas under Reaching Every Child Strategy.
Nutrition strategies to combat stunting, wasting such as breastfeeding promotion, supplementary nutrition provision and education, community-based management of wasting.
Mental Health
Strengthen collaboration between the Mental Health Authority (MHA) and the Ministry of Health (MoH) to facilitate drug procurement processes.
Support the deployment of community mental health nurses in district hospitals and Health Centres.
Non-communicable Disease
Promote immunization against liver cancer (is this Hepatitis B vaccine?).
Promote immunization against cervical cancer.
Programs and health systems strengthening (training, equipment and infrastructure) to expand screening (and treatment) for NCDs and related risk factors: High blood pressure.
Programs and health systems strengthening (training, equipment and infrastructure) to expand screening (and treatment) for NCDs and related risk factors: Diabetes.
Programs and health systems strengthening (training, equipment and infrastructure) to expand screening (and treatment) for NCDs and related risk factors: Cancer (cervical, breast, prostate, lung etc…).
Encourage the formation of more patients support groups for cancers and sickle cell diseases throughout the country to offer peer support.
Nutrition and Lifestyle
Integrate healthy lifestyles and regenerative health into curricula of schools and health institutions.
Implementation of fiscal measures such as reduced taxes on healthier foods like low- fat products while raising taxes on unhealthy foods.
Strengthen legislation on tobacco control, harmful alcohol use, and traditional medicines intake.
Health promotion to increase awareness about healthy diet and lifestyle.
Regulate the advertising of unhealthy foods and non-alcoholic beverages particularly to children.
Education to consume whole-grain, high-fibre foods, reduce intake of foods high in saturated fatty acids and to reduce consumption of red meat.
Formation of networks and partnerships with NGOs, civil society organizations (CSOs), academic and research institutions, and professional organizations.
Strengthen regulatory bodies such as the Food and Drugs Authority and the Traditional Medicines Council to check unhealthy foods, herbal medicines and unwholesome products.
Initiate legislation and education to reduce the average daily consumption of salt from the current level of around 9 g daily to WHO recommended daily level of 5 g per day or less by the year 2025.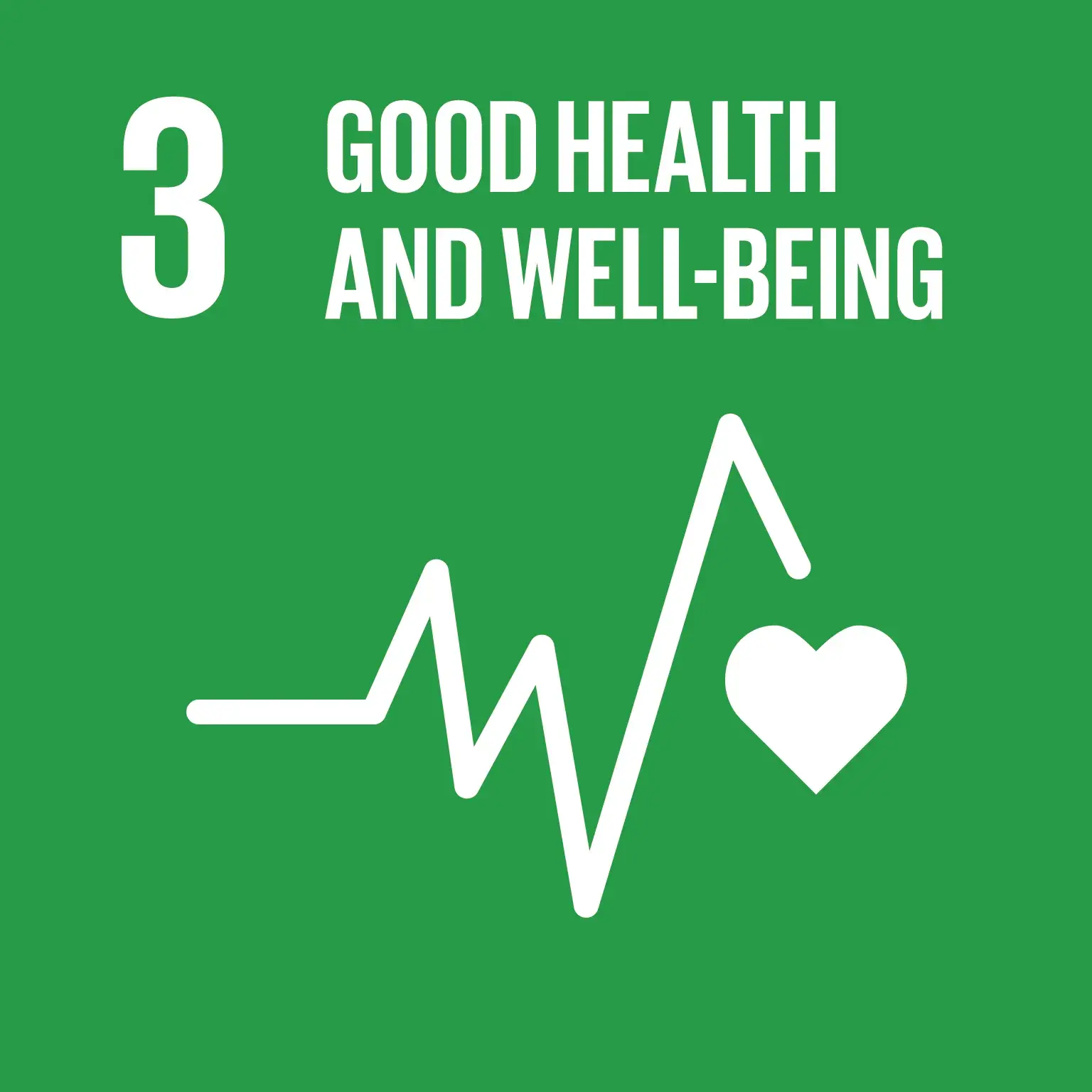 Improve Learning Outcomes
School feeding programme.
Accommodates more students within the same facility by dividing the entire student body and staff into two different tracks. One track is in school while the other is on vacation.
Upgrades at least one senior high school in each district to a model school (with adequate infrastructure, staff and well-resourced science laboratories).
Abolishes all fees charged by basic schools and also provide schools with a small grant for each pupil enrolled in order to achieve universal primary education.
Enabling teaching to children's actual learning levels rather than their age.
Increase Access
Free Senior High School policy.
Free textbooks.
Free uniforms.
Lengthen senior high school from 3 to 4 years.
Mainstreams the two (2) year Kindergarten education into the Basic Education system by extending the Free Compulsory Universal Basic Education.
Increase Number of Qualified Teachers
Allowances to students studying to become teachers.
In-service teacher training.
Upgrade teacher training certificates to diplomas.
Licensure of teachers: exam.
Student teachers interning at schools.
Literacy and Numeracy
Adult literacy promotion: training, access to credit.
Transforms existing special education institutions to serve as resource centres to assist the mainstream system and special units / schools for those with severe and profound disabilities.
Establishes assessment centres in all regions and districts.
Youth with Relevant Skills
Extends free SHS policy to students in all public agricultural, vocational and technical institutions in Ghana.
National Service Scheme: a compulsory one-year service required of all citizens of Ghana who are 18 years and above at the time of deployment and have completed a tertiary institution.
Skills training and internships to youth 15-35 years.
Nation Builders Corps Initiative: temporary employment to graduates.
National Apprenticeship Programme, 16-24 years.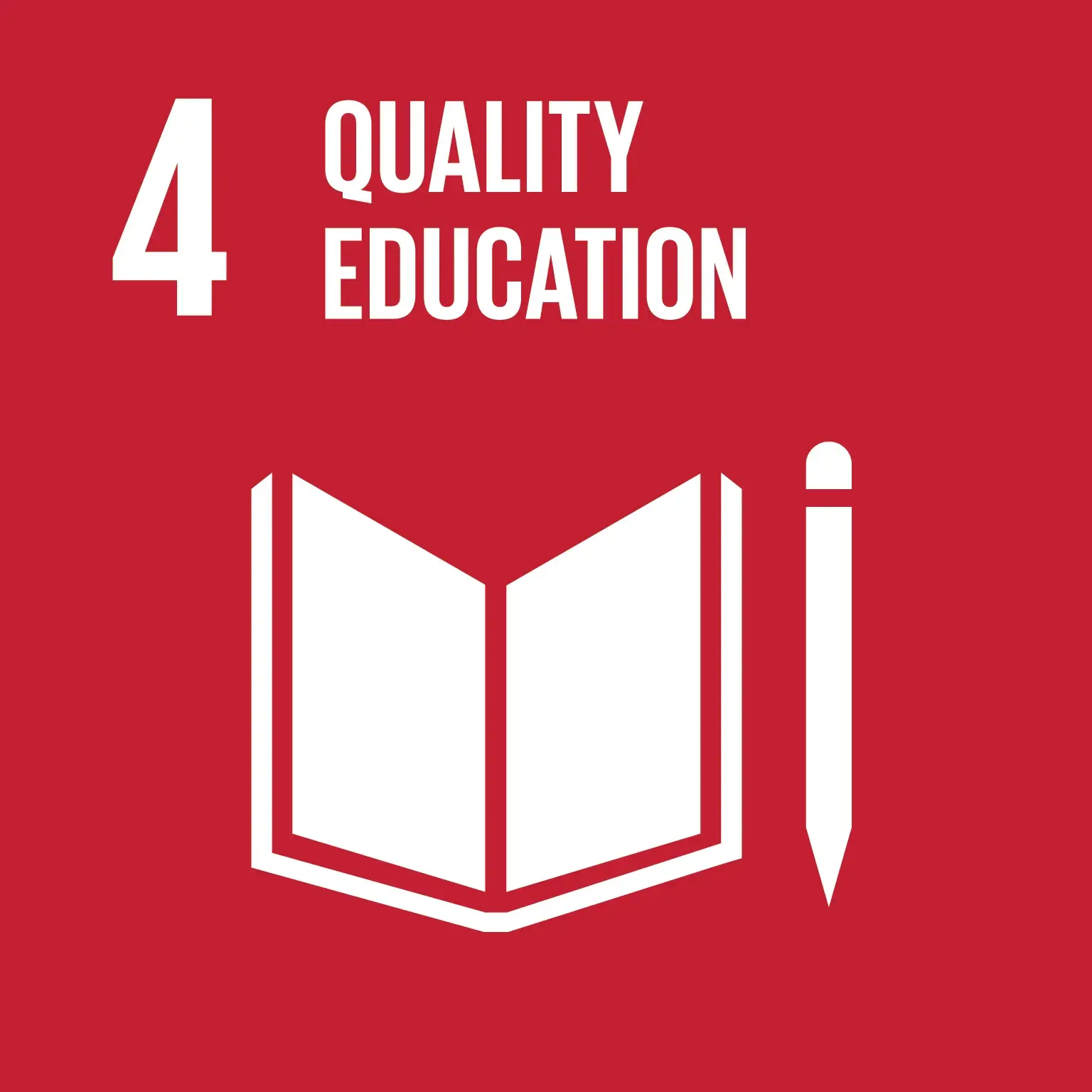 Eliminate Harmful Practices
Provision of support for families and skills to young women.
Reintegration into schooling for young children.
Eliminate child labour.
End Discrimination
Ensure continued schooling for young mothers: Establishment of the Girls' Education Unit at the Ministry of Education; Set up Gender Desk Offices at the district level to assist pregnant school girls; Assistance provided to school-girls to enable them to continue their education after delivery; Reinforcement child protection measures including child marriage.
Promote and regulate job security for women/men on maternity leave.
Engages men and boys as agents of change in reducing inequalities related to gender.
End discrimination against the elderly: Development of an aged fund; Establishment of an Ageing Council to support the implementation of the Bill. Set up an Ageing Desk at the relevant ministry to address issues related to the elderly.
Facilitate affordable, reliable and decent transport services and infrastructure for all, particularly women, the vulnerable, the aged and persons with disability.
End Violence Against Women
Legal assistance.
Resourcing of the Human Trafficking Fund.
Operationalization of the Domestic Violence and gender-based violence response centers.
Provision of Support for shelters for battered women.
National "End Child marriage" campaign.
Female Access to Economic Resources
Refocused to ensure that 50 percent soft loans disbursed are given to women engaged in small-scale farming and businesses.
Promote secure and affordable financial services to women in the informal sector.
Promote accessible banking services for women and men in trade and skills development.
Facilitate a convenient process for property and marriage registration to ensure the rights of spouses to the estate of deceased spouses are guaranteed.
Promote Gender Equality
Develop and implement national programmes and district-based projects to facilitate continuous education and livelihood for young boys and girls trapped in the transitional gaps between Junior High Schools (JSH) and Senior High School (SHS), and SHS to Tertiary Levels.
Promote school attendance by enabling relevant sectors and agencies to address specific needs of girls and boys especially relating to school environment and attendance. These include gender-based violence in schools; sexual harassment in school; personal care and development; safety and protection.
Transform gender stereotypes in the school system and support girls to study science related subjects such as IT, Mathematics and Engineering among others.
Refurbish and retool the rehabilitation centres and open up other avenues nation-wide to provide technical and vocational training for women with disability.
Equip women with entrepreneurial skills and provide support with start-up capital.
Provision of extension services to cover all, particularly vulnerable women in agricultural in all regions of Ghana to address Gender Equality and Women Empowerment issues.
Recognize Value of Care and Domestic Work
Child-friendly facilities at the workplaces.
Paternity leave.
Single window call Centre (Helpline of Hope).
Formalization of domestic work and protection of rights of workers.
Mandatory inclusion of women in leadership positions in political institutions.
Gender Desk officers at MMDAs.
Sexual and Reproductive Health
Provide standard sanitary facilities for the girl-child in schools and sensitize them on personal/menstrual hygiene.
Scale up midwives' services and reinforcement of partnerships to expand access to reproductive health as in for example the Maputo Plan of Action (2006).
Facilitation of fistula repairs for 30 affected women annually.
Continue the payment of monthly subsistence allowance to the extremely poor to support livelihoods.
Registration and renewal of expired National Health Insurance cards for the poor to hedge against vulnerability associated with ill-health and provide quality health care.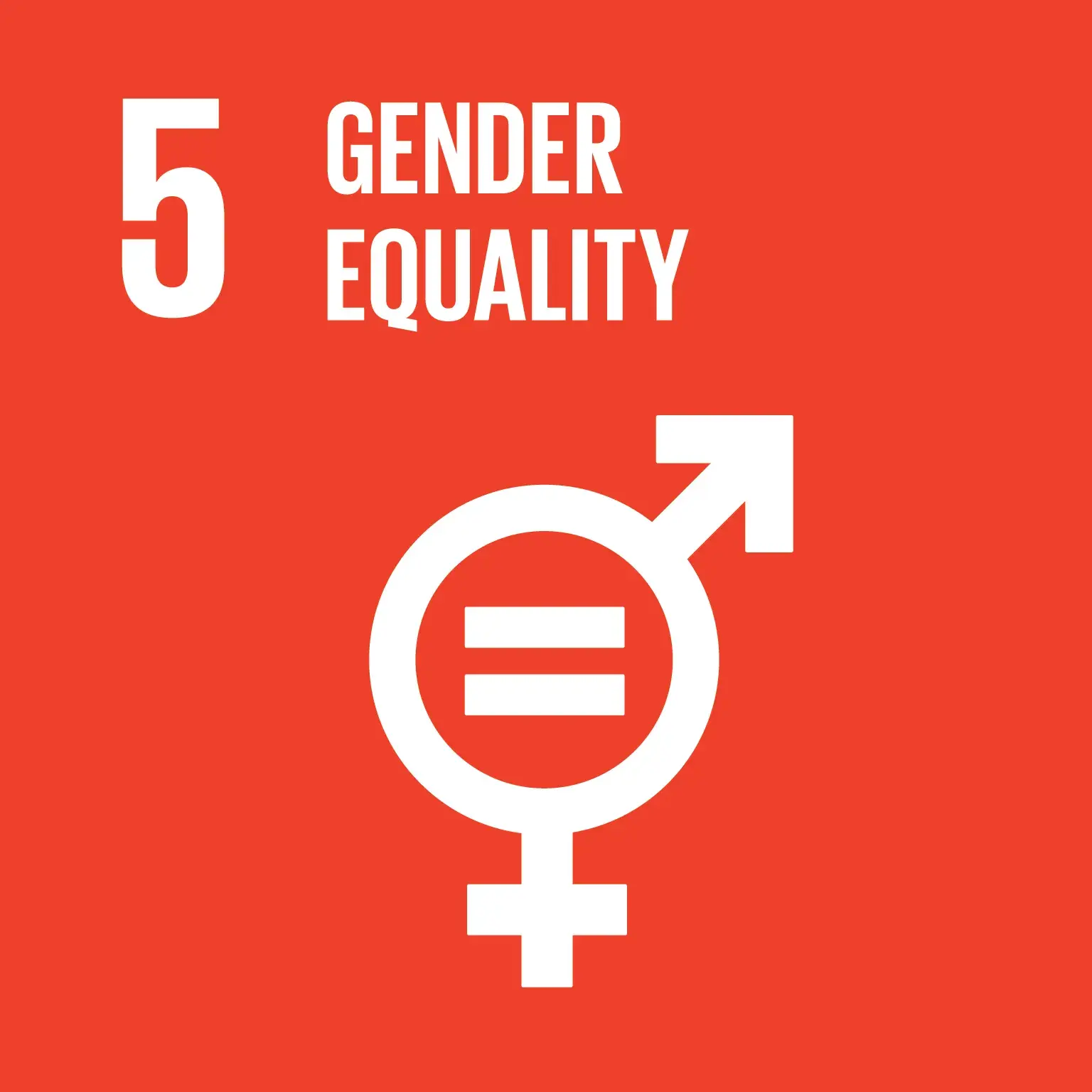 Recycling
Collaboration among the Ministries of Environment, Science and Technology; Sanitation and Water Resources; and Trade and Industry to recycle plastic wastes into economically usable items relevant in a typical Ghanaian household.
The use of tax incentives to encourage investors and other entrepreneurs to go into the recycling of plastic wastes.
Sanitation
Extend and intensify the "Toilet for All" agenda to all coastal towns, and communities along water bodies to reduce open defecation.
Expand the integration of the "Toilet for All" agenda in the activities of the Tourism Ministry by constructing toilet facilities in all tourist centres.
Faecal Sludge Treatment Plant should be constructed in at least every district.
Equip the National Commission for Civic Education (NCCE) to intensify civic education on sanitation and hygiene practices nationwide.
Expand media (electronic and print) promotion of sensitization programmes on good sanitary practices particularly during their peak times.
Expand reach of Media coalition against open defecation (M-CoDe) – support government through the Ministry of Sanitation and Water Resources.
Expand use of by-laws to enforce cleanliness.
Incorporate the distribution of sanitary towels to girls under the Free SHS education starting from schools in low-income communities.
Provision of free sanitary towels to adolescent girls in LEAP beneficiary households.
Institution of specialised law courts to expedite sanitation-related cases brought to them to serve as deterrent to all.
To obtain a building permit, there should be a provision of toilet facility in the building plan.
Construction of toilet facility or provision of mobile toilet in all public centres such as bus (trotro) and taxi stations, market centres, etc.
WASH
Provision of logistics related to basic hygiene practices like handwashing in all basic and secondary schools.
WASH should be seen as a major component of development by requesting political parties' specific plans, policies and interventions with timelines in their manifestos during election years.
Incorporate WASH in basic education curriculum.
Integrate WASH in the Ghana School Feeding Programme.
Integrate WASH in health programmes by organising regular community outreaches particularly in deprived areas.
Encourage corporate bodies to undertake Corporate Social Responsibilities (CSR) related to WASH in deprive communities, schools, etc.
Waste Management
Similar to the "Toilet/Water for All" agenda, there should be a "Bin for All" agenda by providing subsidised bins to all households.
Encourage or form partnership with private waste collecting and management companies to extend their services to prevent illegal dumping of refuse.
Water Access and Water Quality
Intensify government's commitment to construct mechanised and small town pipe schemes in rural communities.
Tree planting along water bodies to protect, conserve and sustain the fresh water resources should be intensified.
Increased commitment to the "Water for All" agenda to ensure the continuous expansion of urban water systems in the country.
GWCL to subsidise the cost of water by selling water in water-tankers to deprived areas particularly during the dry season.
Expand fight against illegal mining (Galamsey) activities should be sustained to improve water and environmental quality.
Intensify monitoring and surveillance of marine and inland waters.
Regularise patrols along the various water bodies to serve as deterrent to people whose activities endanger the water bodies.
A permanent military security post around the major water bodies supplying the Ghana Water Company Limited to reduce encroachment and pollution.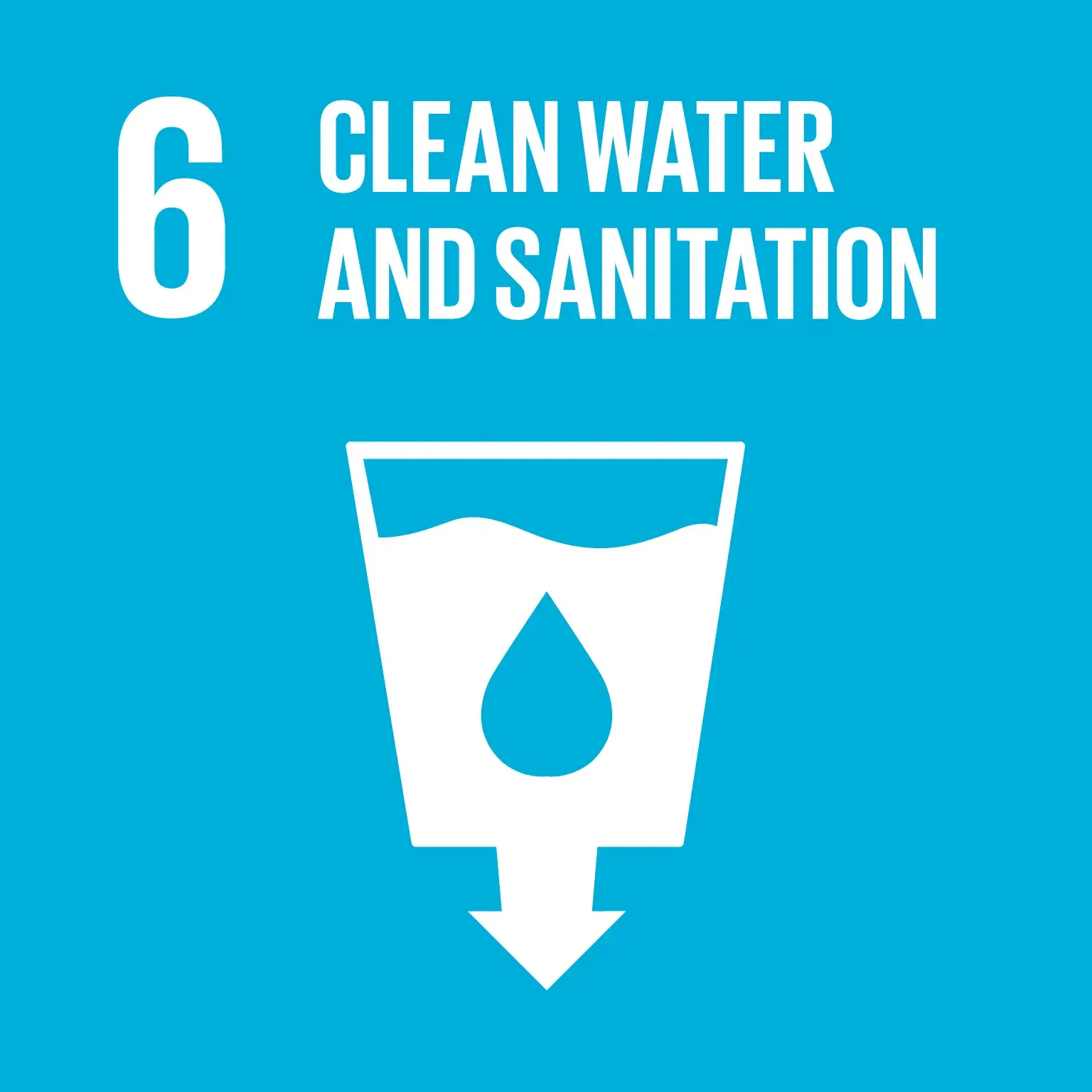 Affordable, Reliable, Sustainable, Modern Access to Energy
LPG promotion: The establishment of Atuabo gas processing plant to process gas from the Jubilee fields and other offshore reserves to feed thermal plants and produce Liquefied Petroleum Gas (LPG) for households; The establishment of Atuabo gas processing plant to process gas from the Jubilee fields and other offshore reserves to feed thermal plants and produce Liquefied Petroleum Gas (LPG) for households; The LPG Fund set up to purchase and maintain cylinders, LPG tanks and kitchen equipment for Government of Ghana institutions (schools, hospitals and prisons) and finance the local component of the cost of constructing the Ghana Cylinder Manufacturing Company factory in Accra. The Rural LPG Promotion Program (RLP) an expansion of the LPG Promotion Project, with the goal of expanding LPG access to 50% of Ghana's population by 2020.
The Ahibenso development program funded by the World Bank and the government of Ghana to distribute 12,000 stoves.
Promotion of Compact Fluorescent Lamps through the procurement and distribution of 6 million compact fluorescent lamps (CFLs) to urban, peri-urban and rural households.
The installation of the Power Factor Correction equipment in five public tertiary institutions to aid in the elimination of the Power Factor Surcharge.
The use of solar power by government and public buildings under the Solar Rooftop Programme.
Build hydroelectric plant of capacity 400MW on the Black Volta.
National Electrification Scheme (NES) to extend the reach of reliable electricity supply to all parts of the country by 2020.
The Self-Help Electrification Program, a complementary electrification program, to support NES, with the rationale of accelerating the connection of communities to the national electricity grid.
The sustenance and efficient use of wood fuels while ensuring that their exploitation does not lead to deforestation under the National Energy Policy.
Feed-in tariff scheme for the purpose of guaranteeing the sale of electricity generated from renewable energy sources.
The Renewable Energy Services Project (RESPRO) to create a non-profit trust to manage and extend solar PV services to needy communities as an integral part of the Ministries rural electrification programme.
The petroleum downstream deregulation policy with the expectation of allowing marketers and importers of petroleum products to sell directly to consumers by setting their own prices.
Zonalization policy on petroleum product distribution to ensure efficient distribution and uniform pricing of petroleum products nationwide.
Financial incentives provided through the Unified Petroleum Price Fund scheme to motivate transporters who traveled to rural locations outside a radius of 200 km from the LPG production center in the coastal areas of Ghana.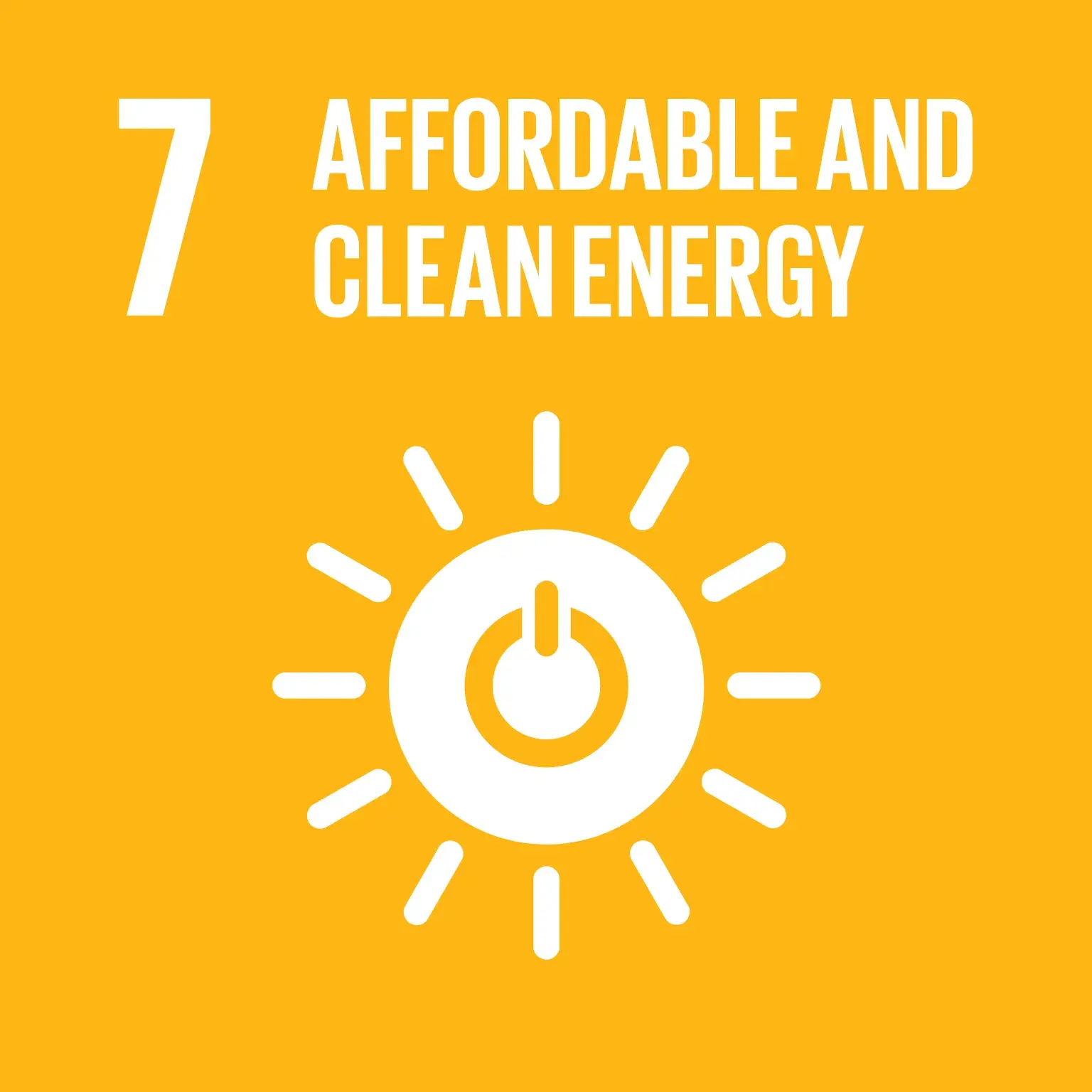 Balanced Growth
Diversify the economy with emphasis on processing crude oil and natural gas, and Invest oil and gas revenues in growth-inducing and pro-poor programmes to promote balanced development.
Banking, Insurance and Financial Services to All
Establishment of a domestic credit rating agency with private sector participation.
Revoke licenses of two insolvent local banks and the approval of the acquisition of another local banks.
Consolidate five insolvent local banks to form the Consolidated Bank Ghana (CBG Limited).
Diversification and Up-grading
Special compensation to protect and assist vulnerable groups (women, in rural areas and the informal sector, the youth, elderly persons, those with disabilities and the unemployed).
Labour-Intensive Public Works Initiative (LiPW): A government programme aimed at engaging the unemployed in labour-intensive public rehabilitation projects.
Entrepreneurship, Creativity and Innovation
Skills training and national service for youth.
Address the constraints on access to financial services.
Prioritise excluded groups including women, rural communities and farmers
Business incubation for start-ups and youth.
One district-One factory: Establish one medium-to-large-scale factory in each of the 216 administrative districts through business support in the form of the provision of infrastructure and cheap credit to private sector to sight appropriate factories in viable districts.
Provides soft loans to SME's to reduce challenges of employment associated with lack of finance.
Focused on ensuring about 50 percent of loans disbursed go to women engaged in small-scale farming and businesses.
Productive Employment and Decent Work
National Industrialization Revitalization Programme: provides stimulus package targeted at viable businesses facing distress to improve their performance.
Provides temporary (three years) employment to unemployed graduates to enable them to earn a decent income and gain work experience.
Provides seedlings for farmers for the cultivation of maize, rice, soybean, sorghum and vegetables; dedicated extension services, marketing and e-Agriculture.
Provision of accessible irrigation facilities to support the livelihood of working poor engaged in agriculture in rural Ghana.
Reduce Youth Not in Employment, Education or Training
Reduced class sizes (40-45) to enhance learning and increased contact hours (from 6 to 8 hours per day).
Elimination of all direct costs associated attending SHS including admission, tuition, library, examination, boarding, feeding and utility fees.
Text books, uniforms provided for free.
Schools remain open all year round, with half the faculty and students in school per session.
Vocational training and job facilitation.
Access to credit for youth.
Resource Efficiency
Oversee suspension and licensing of environmentally sustainable operations following the lifting of the ban on illegal mining (galamsey) that was imposed in January, 2017.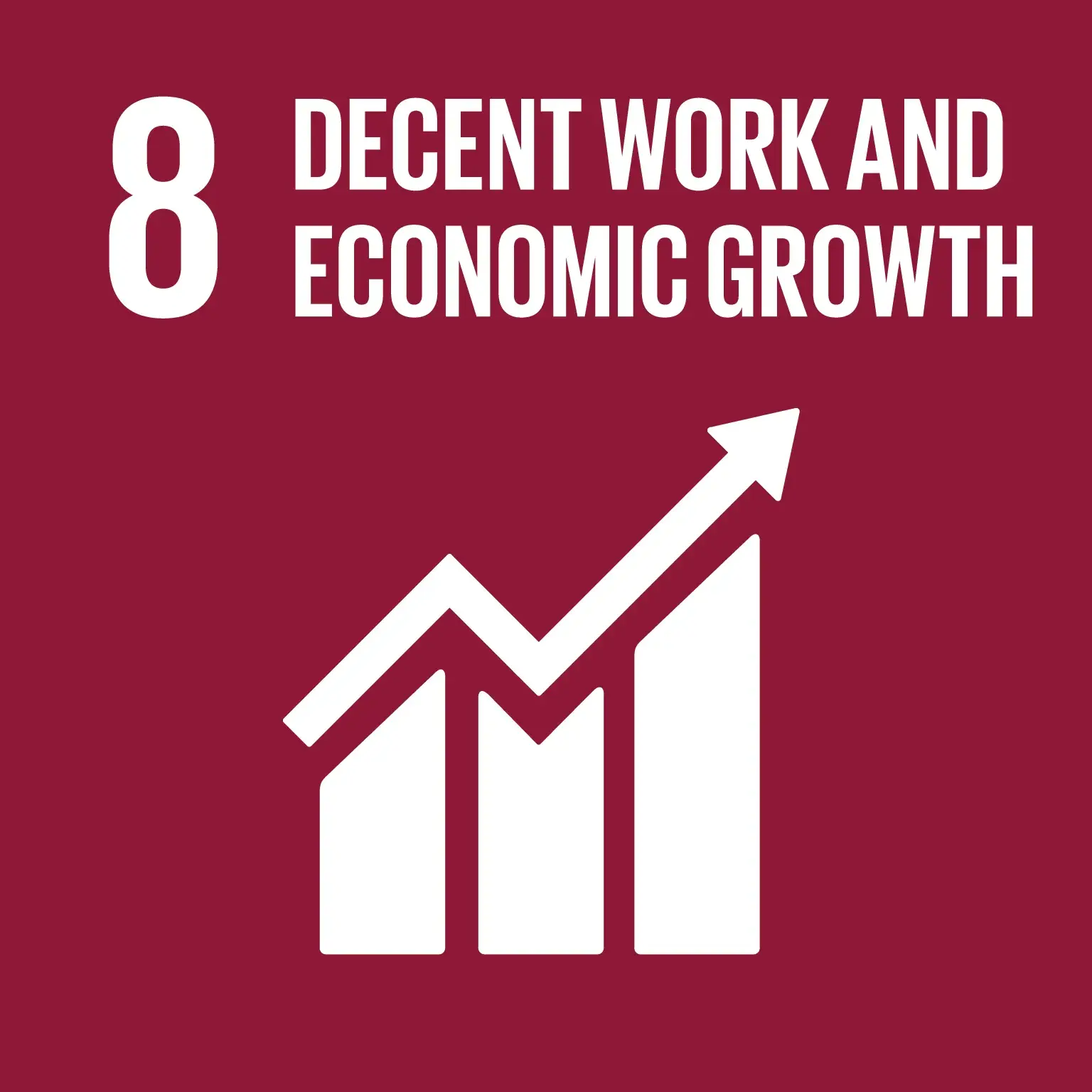 Air Transport
Establish a home-based carrier.
Providing modern air transport infrastructure and strengthen government and private sector collaboration to turn Ghana into a preferred aviation hub in the West African sub-region.
Ferries and Ports
Development of Volta River into a major transportation artery by building modern ferry ports and providing upgraded ferries and pontoons in collaboration with the private sector.
Increase capacity and efficiency in port operations through IT to increase revenue.
Building on the ongoing infrastructure and facility improvements at Tema and Takoradi ports.
Expanding private sector participation in the development and management of seaport facilities.
Facilitating the establishment of a new deep seaport to enhance economic activities in the oil and gas industry.
Continuing implementation of ports and harbour master plans.
Inclusive Industrialization
Create a mechanism to pProvide technical assistance and revamp distressed but viable companies.
Create a quick disbursing Stimulus Fund of up to USD 200 million to support local and strategic anchor industries.
Provide business development services and facilitate access to markets.
Setting up of at least one medium to large-scale factory in each of the administrative districts of Ghana.
Mobilize an estimated US$1.0 billion for Small, Medium and Large-scale enterprises to accelerate the industrial transformation agenda.
Support private investors and explore public-private partnershipts in the establishment of Industrial Park infrastructure and Special Economic Zones to support the strategic anchor industries pillar.
Set up an Integrated Bauxite Authority to facilitate processing of Ghana's bauxite into alumina and its conversion into aluminium ingots using the VALCO smelter.
Integration of value adding domestic manufacturing Aluminum Industries.
Develop a national industrial sub-contracting exchange programme that will link SMEs to large-scale enterprises to promote local content development.
Increasing production and supply of quality raw materials.
Improving research and development (R&D) and financing for industrial development.
Ensureing appropriate skills development for industry and improving access to land for industrial development.
Resilient Infrastructure
Identify and create business opportunities in local districts and harness the strengths and resources of locals in an efficient technology and demand-driven value chain process.. This will be achieved by setting up factories which will harness local raw materials in each of the 275 Districts.
Overall reduction in the cost of doing business in the country under the government's "stimulus package". Businesses have to borrow from the financial institutions at interest rates of about 32%. A stimulus package will reduce the cost of credit thereby reducing the high cost of doing business.
Ensuring energy availability and reliability. The supply of energy has been a major challenge. However, with Gas and other production plants on stream, energy supply will be significantly increased. Also, the privatization of ECG will improve energy distribution through investment in equipment thereby reducing distribution losses from the 40% to a much lower level.
Road and Rail
Revamp the rail network and extend it to northern Ghana.
Reconstructing the western and eastern lines to facilitate passenger and freight movement, including activation of the Boankra inland port.
Develop roads in district capitals as well as areas of high agricultural production and tourism.
Urbanization
Integrated light rail transit system and link with modes transport systems in Ghana.
Introduce affordable housing programmes and provide incentives for the private sector to invest in housing provision.
Upgrading inner cities, Zongos and slums and preventing the occurrence of new ones.
Capacity improvement by constructing missing links between local and foreign firms to expand and maintaining the road network.
Developing a more rigorous public transport system to help alleviate congestion in urban areas.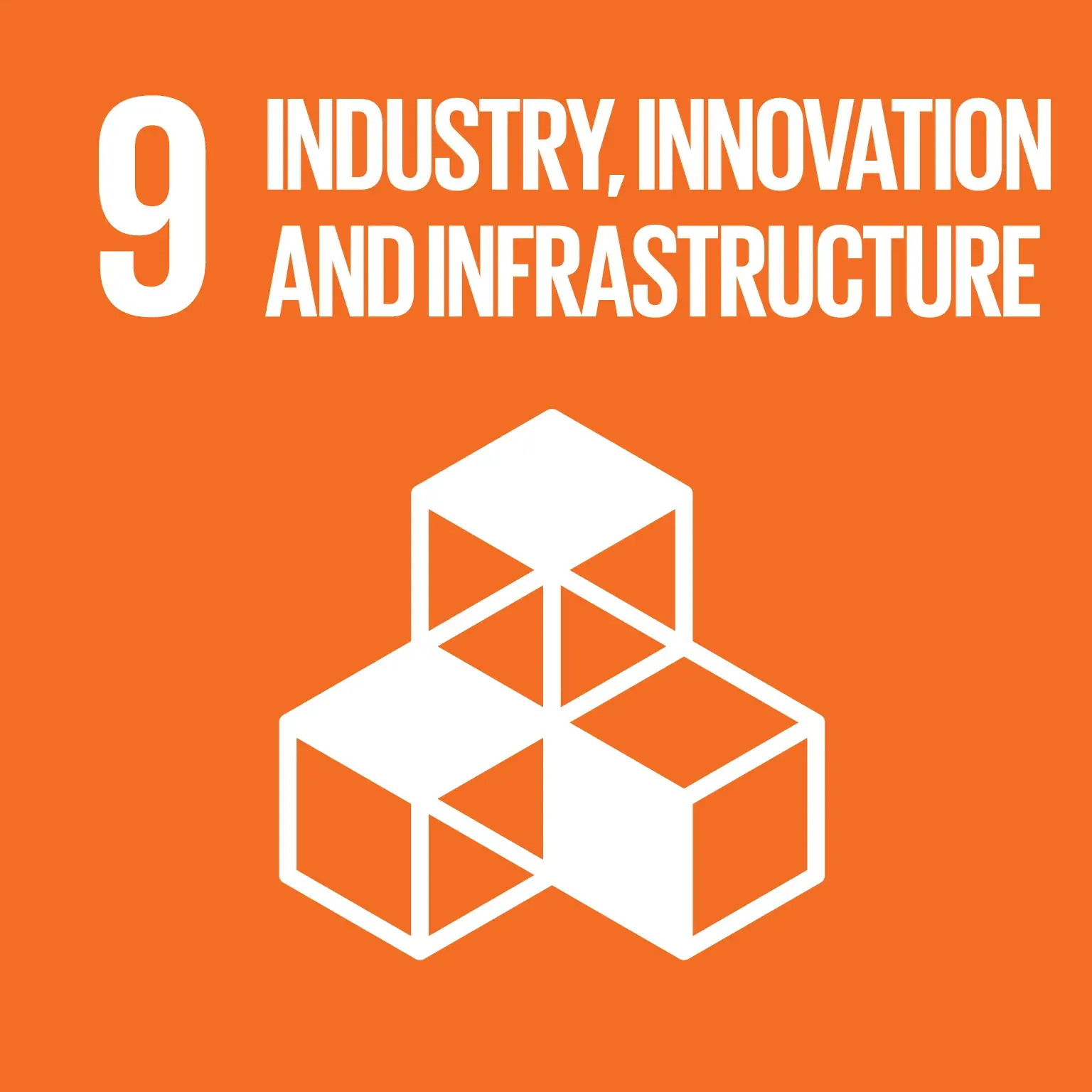 Agriculture
One Village, One Dam.
Farm input and fertilizer subsidies
A decentralized National Tree Crop Programme to promote rural economic growth and improve household incomes of rural farmers through the provision of certified improved seedlings, extension services, business support and regulatory mechanisms.
Identify and develop at least two major food crops, cash crops or livestock into exportable commodity.
Education and Employment
Free senior high school policy.
Free school feeding.
Vocational training and job facilitation.
Temporary employment.
Financial Inclusion and Housing
Eliminating barriers to financial operability: remove barriers to opening bank accounts, the high costs associated with maintaining a bank account relative to customers' income levels, financial literacy courses.
Providing adequate, decent and affordable housing that is accessible and meet the needs of all the people living in Ghana. This implies that everybody has access to the minimum benefit package irrespective of peoples' socio-economic background.
Industry and Infrastructure
One District-One Factory.
Initiative to boost rural economy and reduce the reliance on cocoa.
Using electrical conductors and cables, exclusively from local manufacturing companies so as to support the local manufacturing industry and boost employment.
Improving rural infrastructure
Transfers
Free maternal health care.
Providing cash and health insurance to the extremely poor, disadvantaged and vulnerable people in society across the country.
Reduce poverty by increasing consumption and promoting access to services (Health, Education, and Complimentary Productive Services) and opportunities among the extremely poor and vulnerable.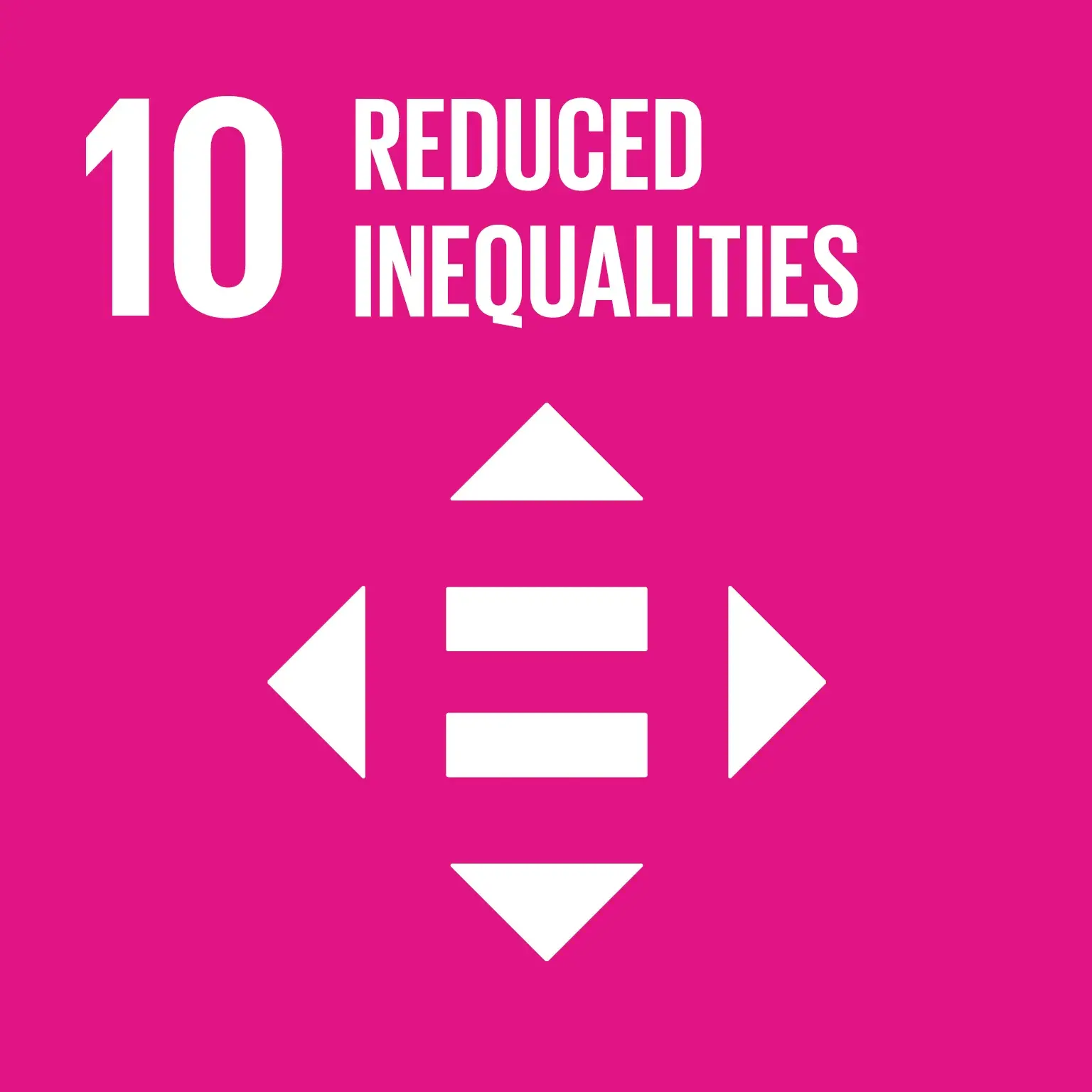 Crime
Tighten up security by equipping patrol teams nationwide; especially in urban areas where crime rates are high.
Provision of street lights on all urban roads, along with regular checks and maintenance to keep all streets lights working.
Disaster Risk Reduction
Extend the construction of sea defence wall to all coastal areas.
Subsidise people legally residing in disaster prone areas to resettle elsewhere; starting from McCarthy Hills in Accra.
Permanent Security Posts in areas marked as disaster prone and waterways to prevent encroachment.
Drainage
Construction of drainage improvement projects in all flood prone areas.
Close or cover all open drains or gutters in major cities.
Environment
Government should fulfil its commitment to introduce Compressed Natural Gas (CNG) buses into urban transport landscape to cut down on Green House Gas emission.
Spot fines for road-traffic offenders, including MTTU and EPA collaboration to minimise transport related emissions.
Relocate fuel and gas stations from residential areas.
Relocate factories whose activities or by-products are detrimental to human lives from residential areas.
Remove all structures situated on waterways.
Institute "Tree for All" project – tree planting day in every month led by the Forestry Commission.
Revamp Parks and Gardens Division to construct parks or recreational centers in each district.
Housing
Government Affordable Housing Project should consider various types of housing units to match up with the varying income groups.
Law enforcement to prevent new slums in the urban centers.
Enforcement of rent laws to protect both tenants and landlords.
Equip law courts to speed up processes regarding landlord-tenancy disagreements.
Industry and Energy
Government's 1D1F should be sited outside regional and district capitals to provide opportunities in other areas in order to reduce rural-urban migration.
1D1F should incorporate skills and labour of rural residents to reduce rural-urban migration.
Intensify the rural electrification program.
Liveability and Congestion
Permanent security posts or regular patrols by task-force along major streets to enforce laws regarding illegal hawking in Accra-Central, Circle and other major urban centres.
Assignment of commercial capitals to decentralise activities and reduce pressures on regional capitals.
Equip Town and Country planning Division and renovate offices in all district capitals for them to function effectively.
Massive investment in regional hospitals to make them comparable to Korle-Bu and Komfo Anokye Teaching Hospitals.
Law enforcement on all commercial buildings (private/public) to be accessible by PLWD.
Improvement on Damongo landing site.
Irrigation support to fruit and vegetable growers in Accra and its environs – as an alternative livelihood.
Tourism
Government agencies should endeavour to promote and preserve national artefacts.
Maintenance of museums, castles, etc. to promote tourism.
Transport
Augment fleet of State Transport Company (STC) in order to expand their operations to all regional capitals and major towns nationwide.
Foot bridges should be 50 – 70 meters away along the N1; N4; and Achimota-Nsawam highways; and other highways surrounded by heavy economic activities.
Construct and rehabilitate ferry landing sites at Dambai, Yeji, Makango and Agordeke.
Complete the transformation of Kumasi Airport into an international standard.
Complete works on Ho, Tamale and Wa Airports to provide alternative transport.
Ensure all roads have pedestrian walk-ways that are accessible to persons living with disability (PLWD), aged and children.
Upgrade into asphaltic roads or rehabilitate all access routes particularly in Accra and Kumasi to ease traffic on the main roads.
Regular maintenance on urban road networks.
Replace and/or provide visible road markings and signs on all roads.
Dualisation of all main roads linking regional capitals and/or major cities.
Some form of tax incentive for private investment into public transport system, including in Metro Mass Transit Limited.
Strongly enforce laws regarding motor (okada) riders in major cities; particularly Accra.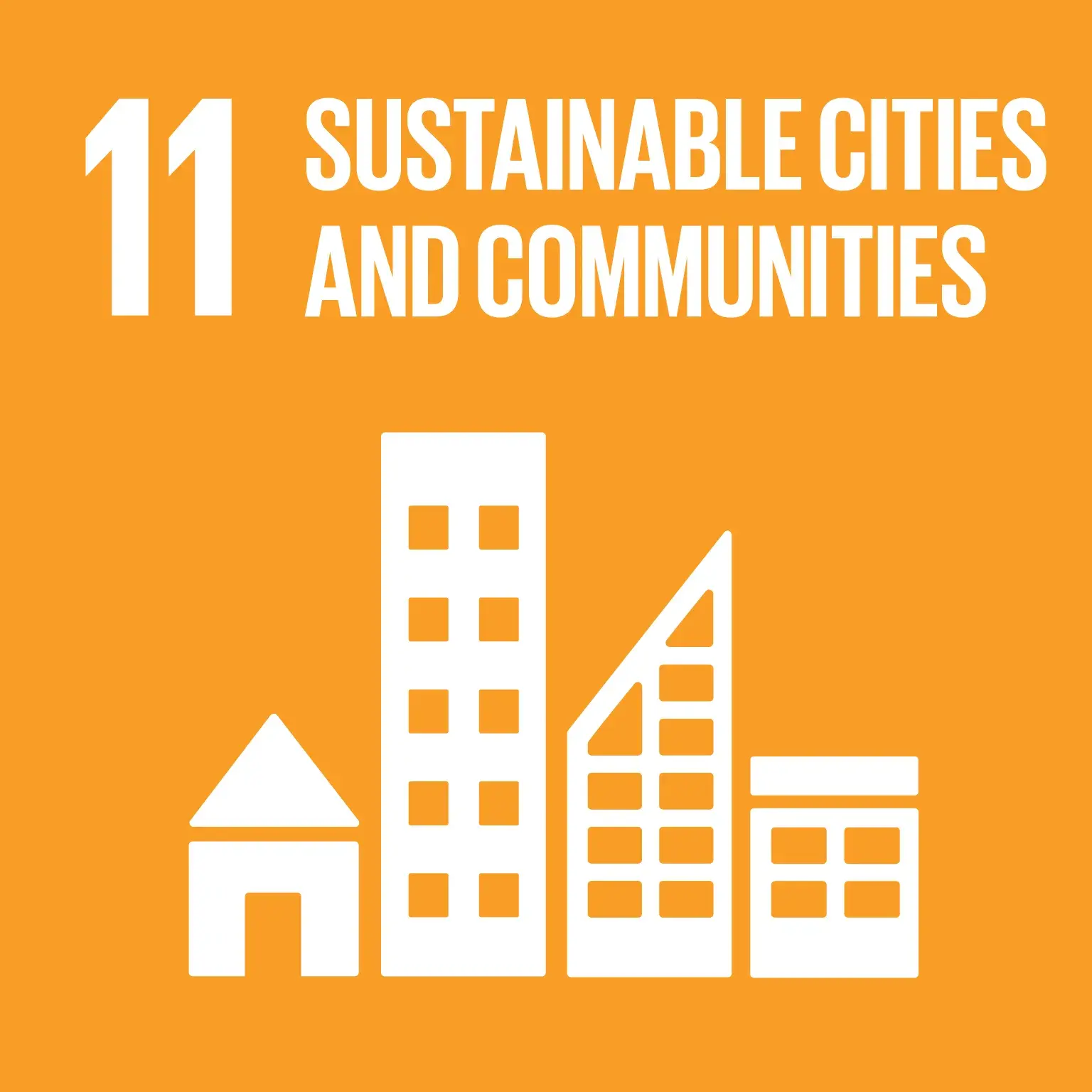 Ensuring Sustainability in Production
Increase the share of renewable energy in total energy generation to 10 per cent by 2020.
Substitute national petroleum fuels consumption with biofuel by 10% by 2020 and 20% by 2030.
Increase the supply of renewable energy and modern biomass in the Ghanaian final energy supply to achieve at least 10 percent penetration by 2020.
Restore the forest cover of degraded forest lands to reduce the wood supply deficit situation in the country.
Build a competitive market-based Root and Tuber Commodity Chain (RTCC) supported by relevant, effective and sustainable services that are available to the rural poor.
Sustainable land and watershed management that combines soft and hard investments at the community level, including the management of ecological infrastructure.
Capacity building for integrated spatial planning, water and land management and project management and coordination.
To improve the operational efficiency of the electricity distribution system in Ghana and the population's access to electricity.
Promotion of low-cost technologies to increase connection volume and sustainability.
Rubber outgrower project.
Oil palm outgrower project.
Coconut outgrower plantations.
Environmentally-sound Management of Chemicals and Waste
Two Hand Over Centres (HOC) to be constructed to deal with waste.
To strengthen the foodborne diseases surveillance system including early warning and crises management mechanisms.
Construction of a recycling plant at Old Fadama.
Turning plastic waste into a resource for value addition.
Construction of transfer stations and additional Landfill Cells.
Reduction of Food Waste
Buying locally grown food for use in school feeding programmes.
Increase grain (maize, rice, millet, sorghum) storage capacity.
Sustainable Use and Management of Natural Resources
Develop Off-reserve forest production areas with well-defined and clearly established objectives compatible with sustainable forest management principles.
Sustainably manage and develop commercial woodfuel supplies and other non-timber forest products on both on-and-off-reserved forest areas. To ensure that the energy share of traditional biomass (woodfuel) in the national final energy mix is reduced from about 60 percent at present to at least 50 percent by 2015 and subsequently to 40 percent by 2020.
Rural LPG Promotion Programme (2018: 2,000 cylinders, 32,800 cook stoves and accessories).
Distributed improved disease and pest-free planting material of root and tuber crops to farmers.
Learning platforms of District Stakeholder Fora (DSF), Good Practices Centres (GPCs) and Farmer Field Fora (FFF).
Promote sustainable management of mangroves to safeguard the wetlands and also protect endangered species like the marine turtles.
Continue Rural LPG Promotion programme.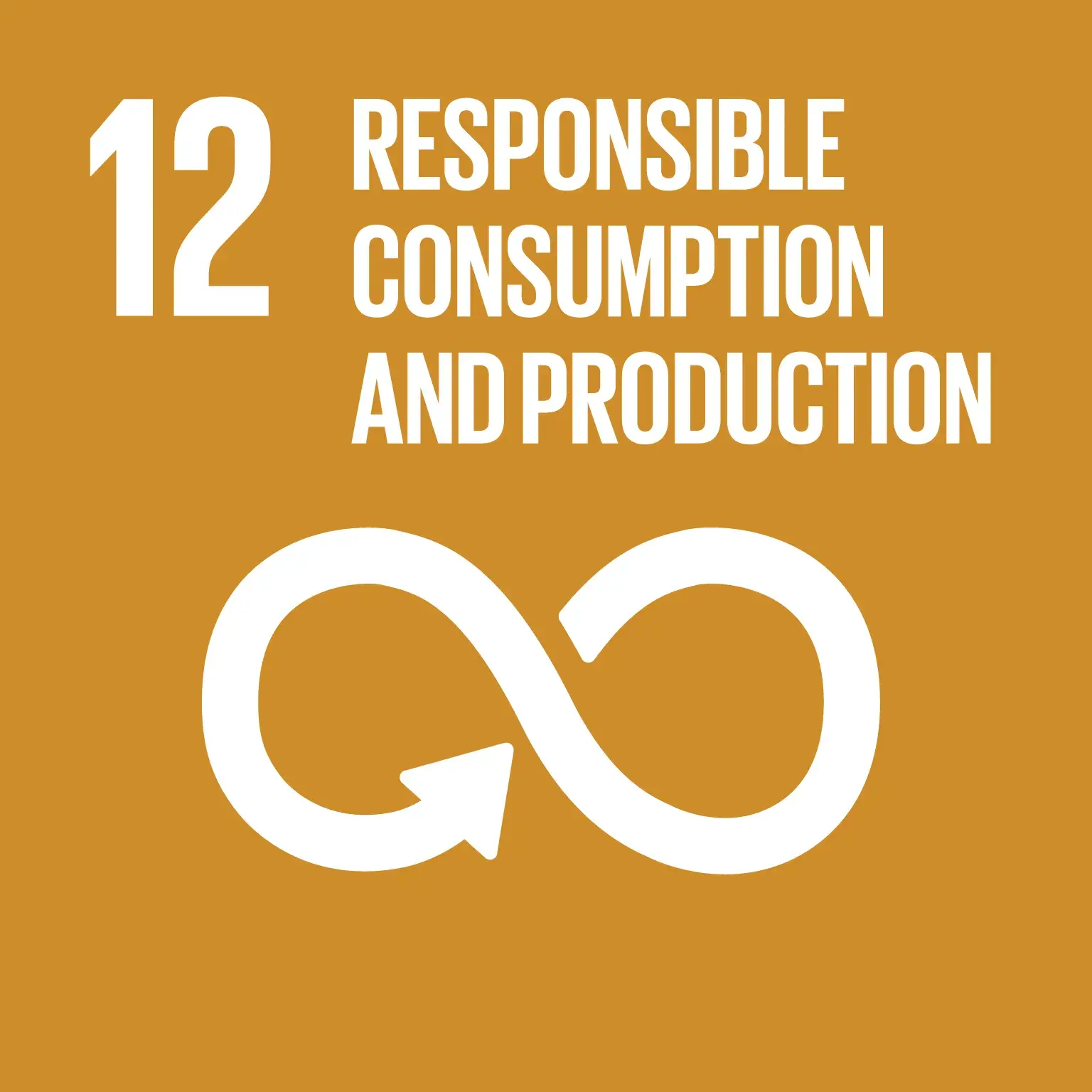 Address Climate Change and Migration
Promote vocational training, especially for youth, in places with high likelihood of receiving in-migration.
Invest in agriculture in vulnerable areas, such as developing crops and livestock that are pest and drought resistant, early yielding and culturally acceptable, and promoting irrigation, to help curb rural-urban migration.
Facilitate movement between source and destination areas through improved transport systems.
Improve access to microcredit among migrants.
Promote alternative livelihood programmes to develop skills among rural dwellers.
Facilitate the proper utilization of rural and peri-urban lands by improving land use and land management schemes (move to natural resources).
Provide social protection for immigrants.
Increase accessibility to quality health care for immigrants.
Enforce rules and regulations of housing and sanitation.
Target social transfers and safety nets; include migrants in the social safety nets.
Improve awareness and provide skills training to ensure preparedness on climate change and adaptation strategies among vulnerable communities.
Strengthen the institutional framework for disaster risk response and management among vulnerable communities.
Address Gender and Human Health Issues in Climate Change
Increase the resilience of vulnerable groups, including women and children, through the development of community-led adaptation, livelihood diversification, better access to basic services and social protection (safety nets, insurance).
Integrated biomass strategies for food, fuel, fodder, and other basic needs including income generation.
Identify and analyse gender-specific needs, impacts, protection and support measures related to climate change and variability such as floods, droughts and diseases.
Establish community health groups and development of capacity to identify health risks and facilitate access to services and decision makers.
Collaborate with relevant stakeholders to improve nutrition through increased food processing capacity, food banks, nutrition education, and food storage and quality control.
Build Climate-Resilient Infrastructure
Improve early warning system for natural disasters including: Improving hydro-meteorological observation networks to provide better climate data and information, and communicate early warning of natural hazards; Use information and communication technologies (ICT) in monitoring climate events and providing an early warning system; Ensure effective dissemination at community level, including in local languages; Enhance institutional capacity of agencies in disaster risk management, especially the National Disaster Management Organization (NADMO); Reinforce partnership among government and humanitarian agencies and strengthen their capacity to respond in emergencies, including through community networks; Improve technical capacity and facilities for, as well as accessibility to communities of, rapid response to disasters and disaster management.
Revise design standards, building codes and spatial planning to include climate change parameters.
Climate-proof important infrastructure that provide key services so that communities are less exposed and vulnerable during extreme events.
Construct proper storm drainage systems, riverbank protection, buffer zones, and undertake afforestation along embankments and other measures to reduce flooding.
Construct channels, water collecting reservoirs and dams to contain floods and store water for the dry season.
Encourage relocation of settlements and economic activities from climate-related disaster-prone areas.
Develop climate-resilient standards for key coastal infrastructure and protection of coastal communities from storm surges, coastal flooding and sea-level rise.
Develop Climate-resilient Agriculture and Food Security Systems
Promote community-based practices and norms (e.g. religious norms) that improve land and water quality management.
Build and strengthen the capacity of extension officers in climate smart-agriculture to enhance support to farmers and fishermen.
Promote capacity-building for farmers and fisherfolk and build awareness on climate change issues.
Build capacity for community-level weather data collection, analysis and dissemination for agricultural planning.
Develop climate-resilient cropping and livestock systems as well as crop varieties and livestock breed tolerant to flooding, drought and salinity.
Promote diversified land use practices, including agroforestry, dry-land farming, urban/backyard vegetable production, to reduce risk and increase the capacity of farmers to cope with droughts and floods.
Prepare and enforce spatial plans to address conflicts between peri-urban agriculture and human settlements.
Improve productivity through improved farming technologies and practices, such as the integration of trees into farming systems, integrated nutrient management under various crops, green/organic farming, etc.
Promote and support agricultural diversification (livestock – crop integration as well as management practices) as a coping strategy and for income generation.
Provide sustained support in the use of simple agronomic soil and water conservation measures (e.g., agro-forestry, crop rotation, tied ridging, mulching, contour earth mounds, vegetative barriers and improved fallow).
Promote appropriate technologies for small-scale irrigation, water re-use and water harvesting (e.g., waste/water recycling), rainwater harvesting, etc.
Improve efficiency of farming practices through secure land tenure, effective pricing policies and access to credit.
Institute risk transfer schemes (e.g., insurance) against local supply changes, harvest failure or weather risk.
Promote alternative livelihood systems to diversify incomes, such as beekeeping, poultry production, piggery, snail rearing, mushroom cultivation, sustainable aquaculture, etc.
Improve post-harvest capacity, e.g., storage and processing facilities and infrastructure.
Build capacity for recycling and conversion of agricultural waste.
Improve Management and Resilience of Terrestrial, Aquatic and Marine Ecosystems
Promote effective spatial planning and land zoning, mapping and production of land resource management plans at all levels.
Improve mechanisms for fair and equitable sharing of natural resource benefits, including defining tenure rights, minimizing the encroachment on forest reserves and reducing conflict over permitted farms and communities.
Improve knowledge capacity for effective management of natural resources, for example through sustained extension activities in soil and water conservation.
Establish ecological networks or biological corridors to link fragmented forests, e.g., the establishment of Community Resources Management Areas (CREMAs) or linking up with existing CREMAs for synergy.
Encourage the protection of river courses, and de-sedimentation of reservoirs.
Provide economic incentives, such as cash transfers, to manage water resources, including watersheds, to promote sustainable supply of ecosystem services.
Increase Carbon Sinks
Promote alternative sources of fuel for domestic use, especially in rural areas, e.g., LPG as an alternative to wood fuel, etc.
Implement measures to increase afforestation including: Rehabilitate degraded natural ecosystems through enrichment planting in degraded forest reserves and off-reserve areas; Support initiatives for the enhancement of carbon sinks through afforestation/reforestation measures, including Forest Law Enforcement, Governance and Trade (FLEGT), the Non-Legally Binding Instrument on All Types of Forests (NLBI), REDD+ and the Clean Development Mechanism (CDM); Support agro-forestry programmes initiated to conserve trees in association with crops; Promote the establishment and consolidation of bio-reserves and buffers of forest; Promote, through increased funding and opportunities, plantation development and management in off-reserve areas for private and public-private partnerships.
Minimize Greenhouse Gas Emissions
Support research, development and transfer of low emission technology such as natural gas combined cycle, natural gas distribution system, and mini and small hydroelectricity projects.
Promote energy efficiency and management activities that include new and innovative energy efficiency methodologies and techniques in various sectors, especially power generation, oil and gas, transport, biomass, industry, and waste.
Create an enabling environment, including incentives and financing mechanisms, to encourage and support the use of renewable sources of energy.
Establish effective mechanisms for reducing the volume of wastes, and for controlled and safe disposal of unavoidable wastes.
Establish sustainable recycling and waste management technologies that generate energy (e.g., biomass energy, biogas, methane, etc.) and reduce emissions from solid and liquid wastes, especially in urban areas.
Establish efficient infrastructures and mechanisms for processing and use of by- products from oil fields to prevent gas flaring.
Improve institutional arrangements and existing national GHG system for data collection, data sharing and archiving in appropriate quality and format.
Minimize Impacts of Climate Change on Access to Water and Sanitation
Develop rainwater harvesting and increased use of shallow wells, dugout ponds and dams for water use.
Recycle water for domestic and industrial purposes.
Develop efficient irrigation drainage systems to increase return flows.
Build capacity in water resources management in relevant sectors.
Develop and introduce flood and drought monitoring and control system.
Reduce methane from landfills through waste reduction and recycling.
Improve construction of hydropower schemes, irrigation systems and water supply infrastructure to improve efficiency.
Implement drinking water and sanitation programmes in areas at risk from climate.
Improve the status of environmental sanitation through strengthening of institutions and enforcement of laws.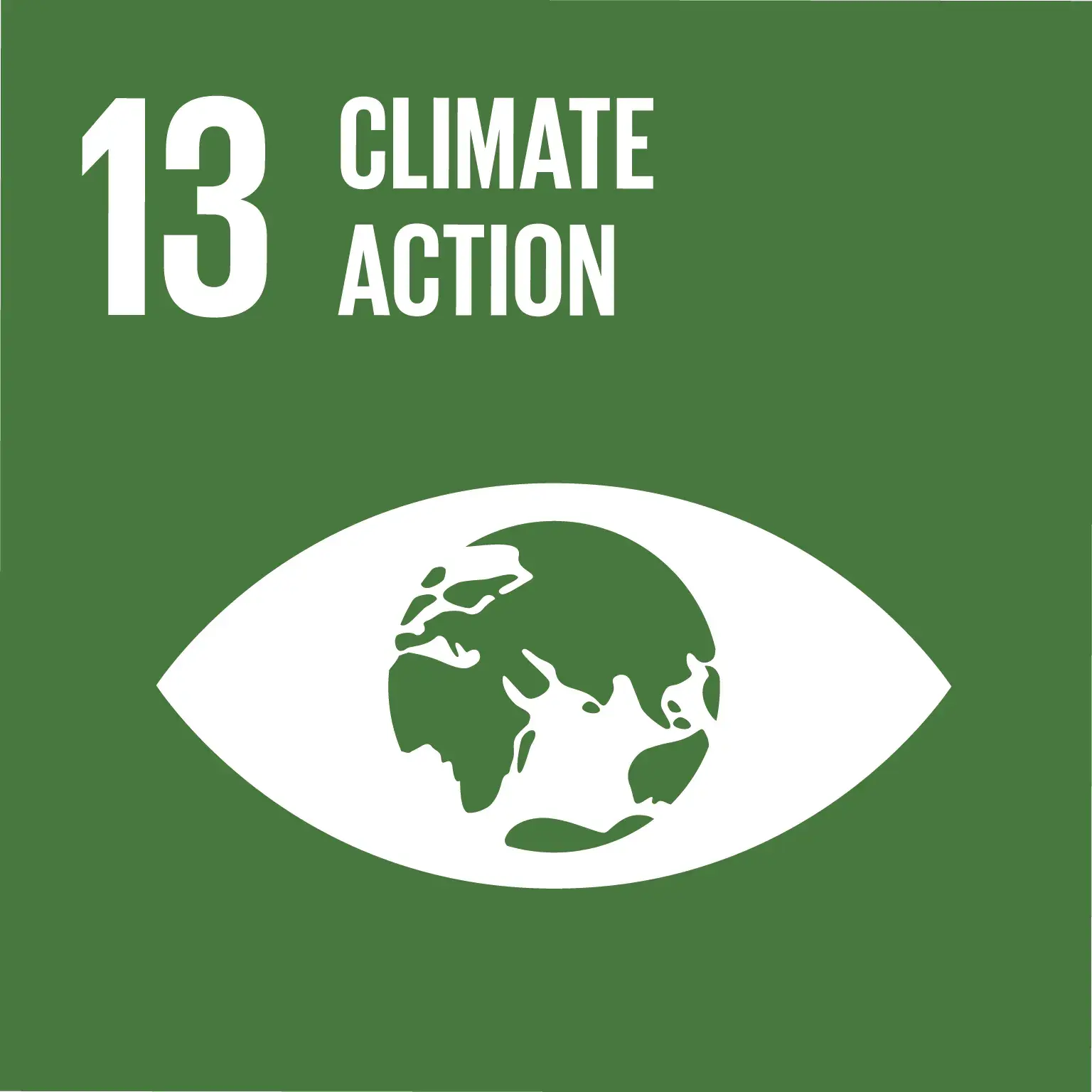 Enforcement
The Fisheries Enforcement Unit (FEU) made of members of MOFAD, Ghana Navy, Marine Police, the Ghana Air Force and other industry players protect, conserve and sustainably manage fisheries resources within its Exclusive Economic Zone (EEZ).
Vessel specific Standard Sanitary Inspection checklists have been developed for vessel operators to help improve health conditions of operators and fish handling practices onboard vessels.
Penalize vessel operators who do not meet the conditions captured in their sanitary certificates with a penalty of further reduction of 10 days from their 150-day allocation.
The cancellation of license of repeat IUU offenders without an option to replace that vessel.
The 100 percent observer coverage of purse seiners to prohibit transshipment at sea.
The full implementation of inspection as per PSMA.
Liasing with the relevant agencies to ensure the enforcement of buffer breeding grounds around oil installations.
Monitor catches through the logbook inspection for tuna vessels.
Licensing
Impose license conditions to reduce the number of days per vessel available.
Establishment of a new license scheme to help achieve a 50% reduction in fishing days for trawlers.
Closed season for 2 months, up to 4 months (May-June or November-December). This condition of license will be reviewed on an annual basis and closed days increased accordingly to meet the current capacity of the resource.
Local Fishers
Educating artisanal fishers in collaboration with traditional authorities and local assemblies to enable the fishery authority increase the traditional one day per week fishing holiday to two days per week.
Educating fishers on alternative employment options. Providing fishers with the financial and technical incentives if they go into aquaculture production and other alternate livelihoods.
Facilitating the co-management systems in communities with other institutions.
Implementing government policy to provide insurance and pension schemes for fishers.
Other
Establishing a programme to encourage vessel owners to transfer rights in days from two vessels to a single vessel for a total of 300 days.
Improving landing facilities to increase food safety and hygiene, and reduce post- harvest losses.
Improving data collection and management systems particularly for inshore and artisanal fishers to aid to support sustainable management of fish stocks.
Regulations and Laws
Implementation of a replacement scheme for registered vessels, allowing the replacement of two (2) old vessels for one (1) new vessel not exceeding 300 GRT.
The development and implementation of the bigeye transferrable quota for each of the purse seine fleet.
The creation of Marine Protected Security Areas (MPSA).
The restriction of carriers to port-to-port operations for a zero transshipment at sea.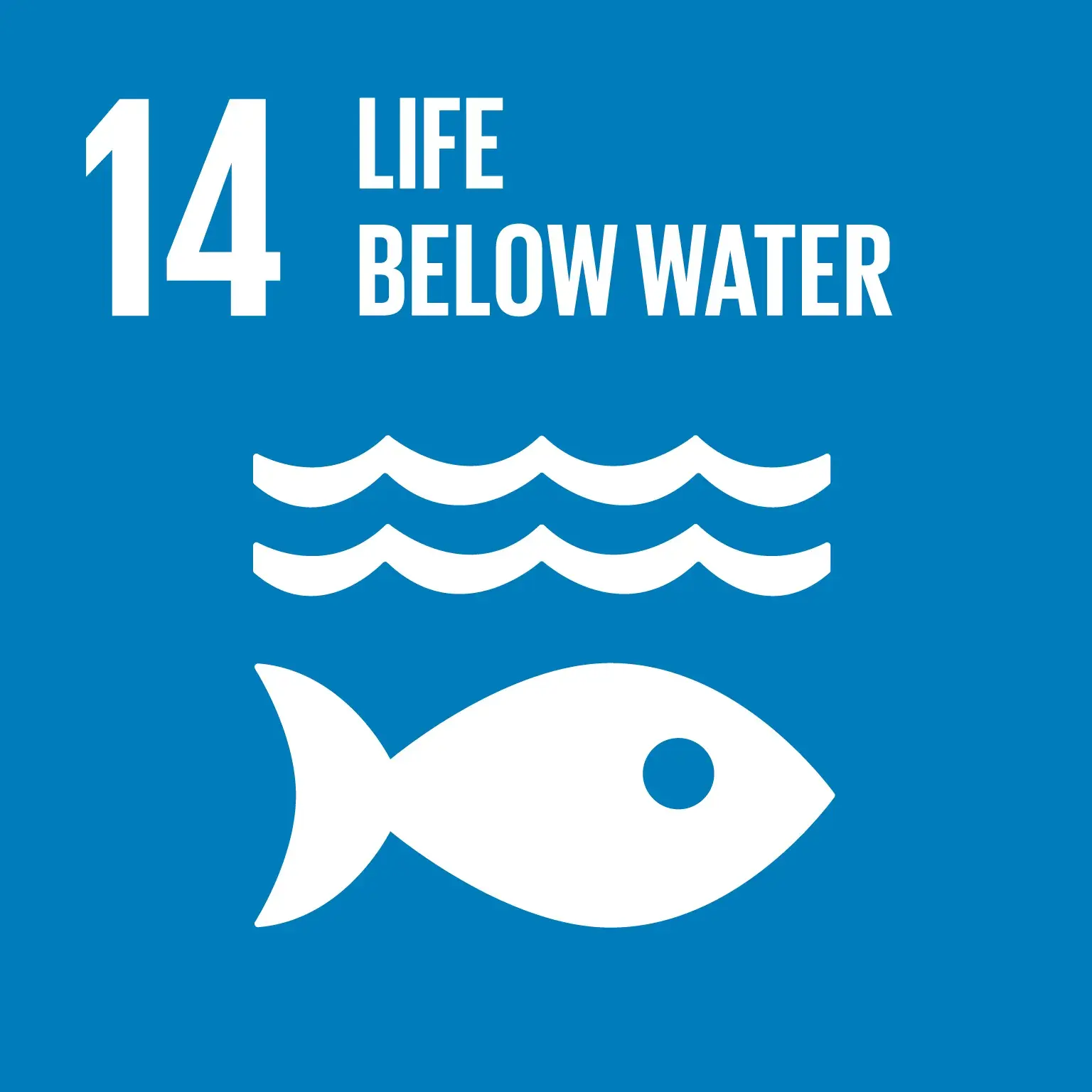 Biodiversity Conservation & Forest and Wildlife Resources
Ensure that economic and pricing policies and instruments support biodiversity conservation.
Encourage involvement of local communities inside and outside protected areas in the planning and management of such areas.
Pursue crop production and animal husbandry policies and programmes that will reduce pressure on fragile forest and woodland ecosystems.
Identify substitutes for construction and fuel wood and popularize the use of lesser known wood species in order to reduce pressure on forests.
Mineral Resources
Advise and train mining communities in methods of environmental protection and the use of abandoned mining areas.
Use mining contracts to ensure that mining operations prepare environmental impact studies and undertake appropriate mitigation and reclamation measures.
Sustainable Forestry and Agriculture
Awarding of timber rights based on competitive bidding and periodic audit of forest utilization operations to ensure compliance with forest management specifications and environmental protection standards.
Promote and encourage low farming systems.
Regulate the use of toxic and hazardous chemicals (pesticides, herbicides and fertilizers) to safeguard human life and the environment.
Pollution Prevention and Control
Set targets to minimize waste generation and pollution at source.
Adopt the "polluter pays principle" while endorsing the "precautionary principle."
Foster better nationwide knowledge and understanding of the dangerous effects of chemicals through the provision of information in a form understandable by all users.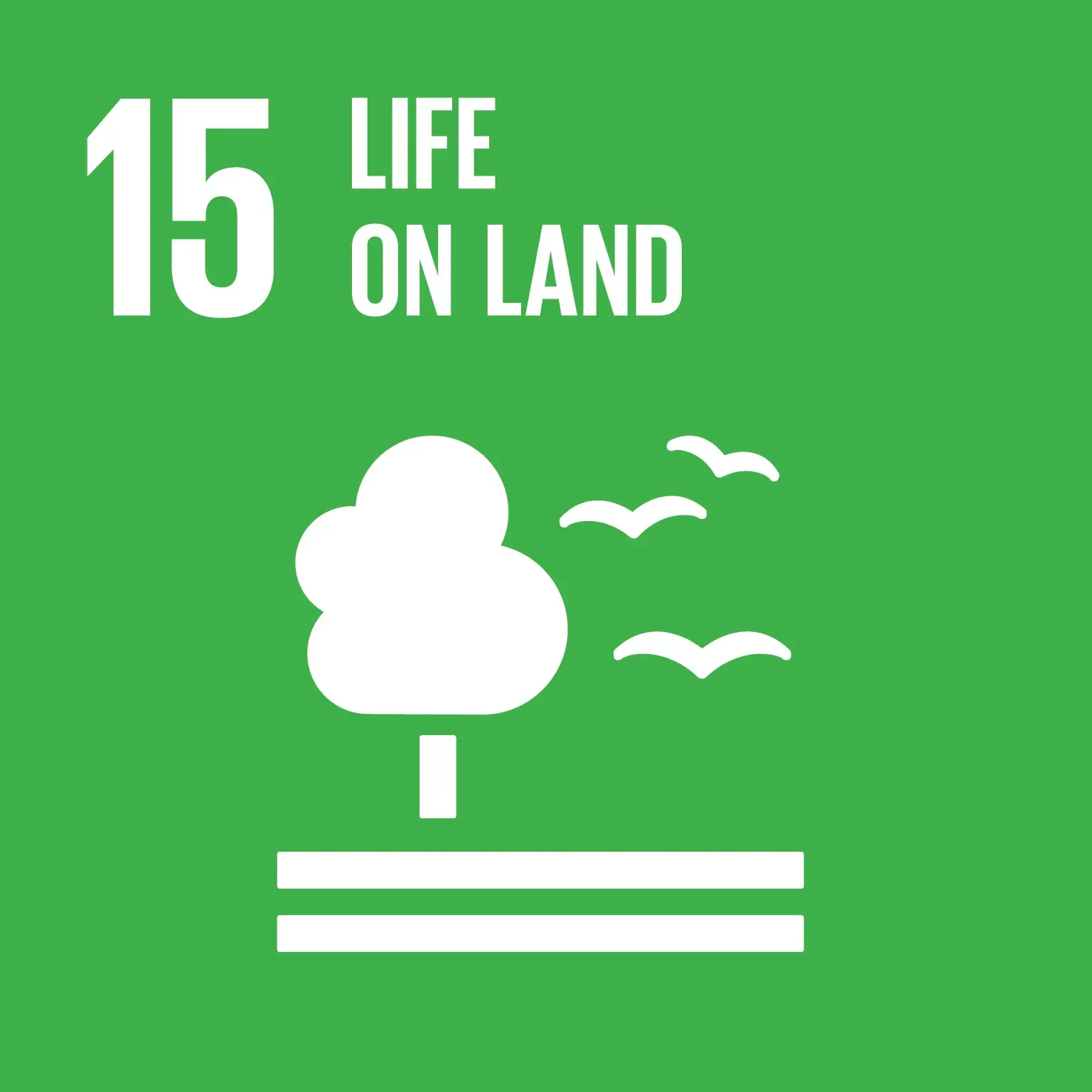 Access to Justice
Strengthen Legal Aid Scheme to make it attractive to good lawyers
Computerize court system to fast-track hearing of cases
Accountable Institutions
Digitize and computerize the activities of key state institutions and agencies such the Passport Office, Ghana Immigration Service, Births and Deaths Registry, Environmental Protection Agency as well as the Driver and Vehicle Licensing Authority, their respective parent ministries and key entities that provide guidance and services to these entities.