Infrastructure
Haiti's infrastructure is in poor shape. This is the result of under-investment and natural disasters. 
One approach is to invest in port infrastructure. Several ports are capable of dealing with container shipping, but most foreign trade passes through Port-au-Prince.  
There are different options when it comes to improving roads. These include improving the route Gonaives-Port au Prince or the Les Anglais river bridge. Many roads are in bad condition, and can often be impassable to normal vehicles.
Broadband internet infrastructure could also be improved, to boost the economy and save time and money. Internet coverage in Haiti remains limited and expensive. Just four percent of households have access, and fewer than 1% of Haitians have mobile Internet. Some government processes that are digitized elsewhere are still done manually.
Benefits of Government Digitization and Improved Mobile Access in Haiti
Written by Dr. Pantelis Koutroumpis, Research Fellow at Imperial College Business School, this paper says what Haiti really needs is a holistic National Broadband Plan with targets for coverage, capacity, and competition. In its absence, Dr. Koutroumpis proposes improving the infrastructure that powers Haiti's Internet, along with the government's processes.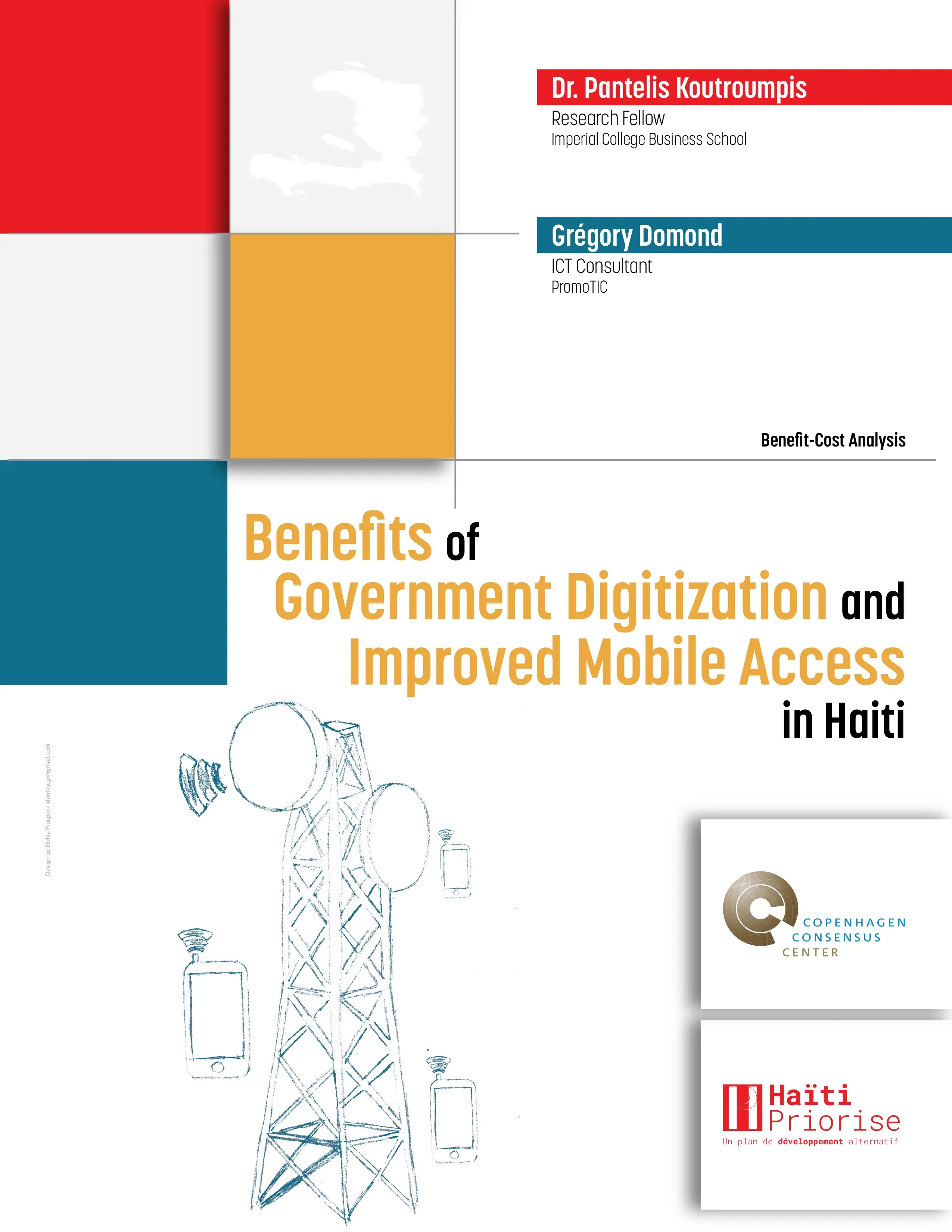 Cost Benefit Analysis of Road Infrastructure Solutions
Economist Amien Sauveur from the Ministère de la Planification et de la Coopération Externe has researched responses to the road infrastructure deficit. His new research paper builds the case for investment in two specific projects, the Gonaïves-Port-de-Paix road section and a bridge over les Anglais, linking the department of the South and that of the Grand'Anse.