Ranking Solutions in Terms of Social Value for Money
Andhra Pradesh Priorities
The Eminent Panel Seminar for Andhra Pradesh Priorities was held in between 18 to 20 June, 2018. All researchers travelled to Vijayawada to discuss their findings with the Andhra Pradesh Eminent Panel consisting of Professor Finn Kydland, co-recipient of the 2004 Nobel Memorial Prize in Economics, Nisha Agrawal, former Chief Executive Officer of Oxfam, India, Vinita Bali, global business leader with extensive experience in leading large companies in India and overseas and Professor S Mahendra Dev, Vice Chancellor of Indira Gandhi Institute for Development Research. 
Their top priorities included: Improve learning outcomes, nutrition for pregnant women, and immunisation camps in lagging districts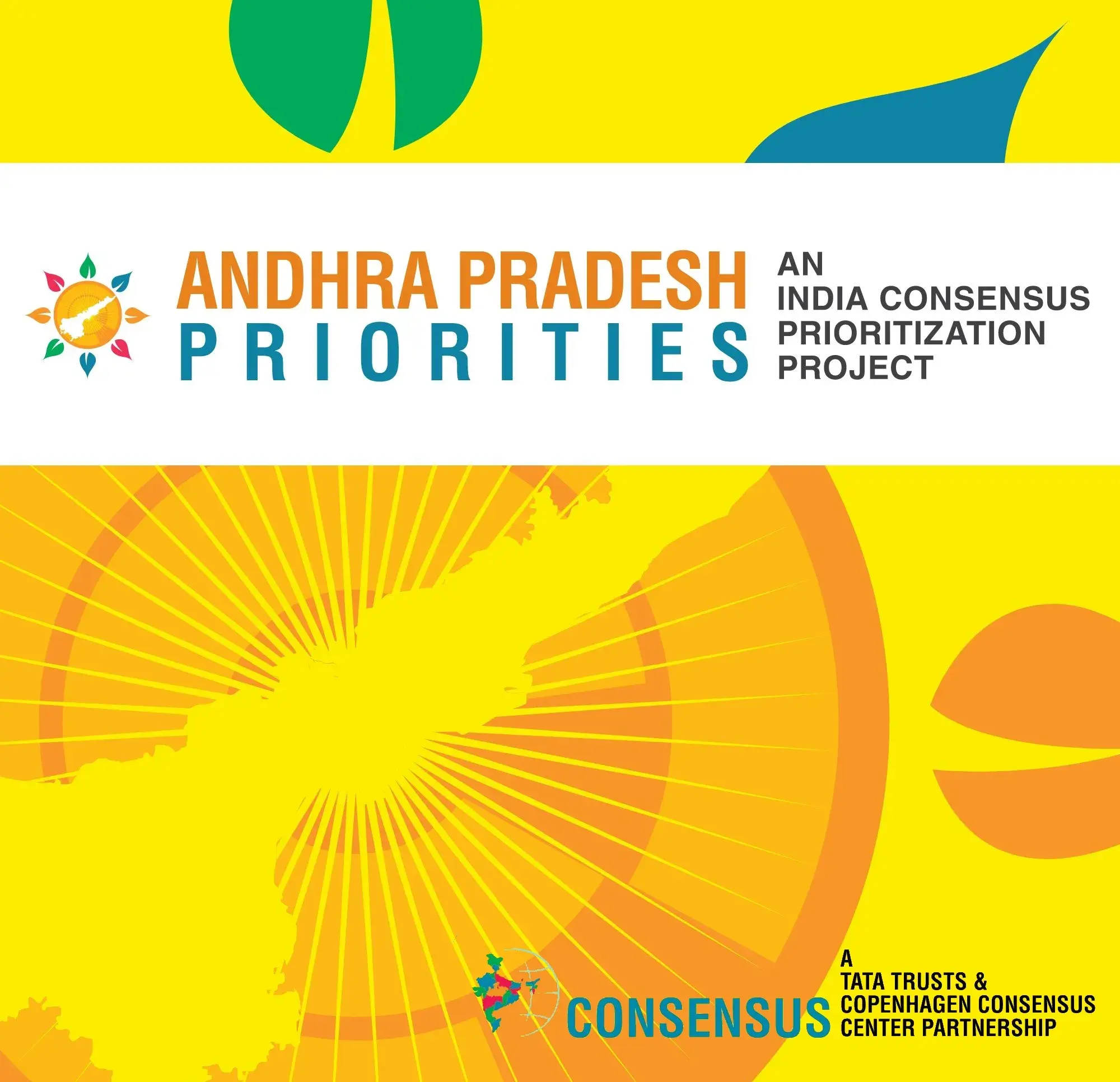 Rajasthan Priorities
The Rajasthan Priorities eminent panel seminar was held in Jaipur between 8 to 10th June, 2018 and the panelist are among the most prestigious economists in India: Bibek Debroy, Chairman of the Economic Advisory Council to the Prime Minister of India and member of NITI Aayog; Rathin Roy, Director of National Institute of Public Finance and Policy (NIPFP); Amitabh Mattoo, CEO and Honorary Director of the Australia India Institute; and Alok Ray, Professor of Economics, Indian Institute of Management.
The panels top priorities included: Improve private tuberculosis care, nutrition for mother and child, and, digitise land records.