Eminent Panel
Nobel Laureate in economics, Professor Finn Kydland, is joined by leading economists from Andhra Pradesh and India - Mahendra Dev, Vinita Bali and Nisha Agrawal. The Eminent Panel members will read all of the research papers, listen to presentations and put questions to the researchers at an academic conference in Vijayawada, Andhra Pradesh, in June 2018.  
Finally, they will rank all of the interventions and establish what would do the most good for every rupee spent. Scroll down to learn more about each member of the Eminent Panel.
---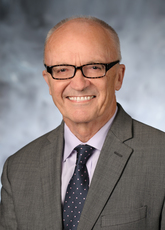 Kydland, born in 1943 in Norway, earned his Ph.D. at Carnegie-Mellon University. In 1978 he joined the faculty of Carnegie-Mellon University. Kydland is now the director of the Laboratory for Aggregate Economics and Finance as well as a professor in the Department of Economics, at the University of California, Santa Barbara. Kydland has authored many publications on macroeconomics, economic growth, monetary economics and international economics.
In 2004, Kydland shared the Nobel Memorial Price in Economics with Professor Edward C. Prescott. They were given this award "for their contributions to dynamic macroeconomics: the time consistency of economic policy and the driving forces behind business cycles". (The Nobel e-Museum) 
Kydland's areas of expertise are economics in general and political economy. His main areas of teaching and interest are business cycles, monetary and fiscal policy and labor economics. A highly influential component of Kydland's research focuses on the time-consistency problem in monetary policy: policymakers may wish to restrain inflation in the long run by raising interest rates, but political constraints make them reluctant to bear the short-term costs of doing so. Kydland and Prescott's work in this area has led to a move towards greater independence of the monetary authorities from the political process in a number of countries.
Kydland is also an Adjunct Professor at the Norwegian School of Economics and NHH. Since 1992 he has been a Fellow of the Econometric Society.
---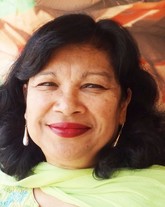 Nisha Agrawal has been working on poverty, inequality and development issues for almost three decades. She was the former Chief Executive Officer of Oxfam India. Prior to that she has worked with the World Bank on development issues for 18 years. 
Nisha has experience of working in countries in the East Asia Region (Cambodia, Vietnam and Indonesia) and in the East Africa Region (Tanzania, Kenya and Uganda). She has a Doctorate in Economics from the University of Virginia, USA. She has also worked as a Research Economist at the Impact Research Centre, University of Melbourne, Australia.
---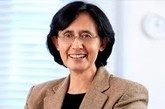 Vinita Bali is a global business leader with extensive experience in leading large Companies both in India and overseas. She has worked with eminent multinationals like The Coca-Cola Company and Cadbury Schweppes PLC in a variety of Marketing, General Management and Chief Executive roles in the UK, Nigeria, South Africa, Latin America and the USA, in addition to Britannia Industries Ltd., in India.
Effective April 2014, Vinita moved from a full time operational role as MD & CEO of Britannia to pursue her wide-ranging interests in the corporate and development sectors, through a portfolio of roles and responsibilities. She is a Non-Executive Director on the Global Boards of Smith & Nephew plc, and Bunge Limited; and Chairman of GAIN (Global Alliance for Improved Nutrition), a Swiss Foundation based in Geneva. She also served on the Global Board of Syngenta International AG from April 2012 to June 2017.  In India, Vinita serves as a Non-Executive Director on the Boards of CRISIL Ltd and Syngene International Limited; is a Member of the Board of Governors of Indian Institute of Management – Bangalore; and an Advisory Board Member of PwC. She brings a global and pragmatic perspective to strategy and operations, having lived and worked in 6 countries and 5 continents, with responsibility for global roles, in addition to regional ones. 
Vinita was among 27 global leaders appointed by the UN in 2012 to help improve maternal and child health as part of its SUN (Scaling up Nutrition) initiative and completed her term in 2016. She has been recognized in forums nationally and internationally and won several awards for her various contributions to business and society.
Vinita has an under-graduate degree in Economics from the University of Delhi and a Masters in Management from the University of Bombay. She also pursued post graduate studies in International Business from Michigan State University.
---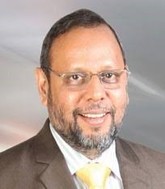 Prof. S. Mahendra Dev, Ph.D., is currently the Vice Chancellor of Indira Gandhi Institute for Development Research since 2010. Prof. Dev has considerable experience in agricultural sector and rural economy. He is Consultant and Adviser to many international organizations, such as the United Development Programme, the World Bank, the International Labor Organisation and the Food and Agriculture Organization of the United Nations. He has also conducted collaborative projects with IFPRI on food security and poverty. 
Prof. Dev was the Chairman of the Commission for Agricultural Costs and Prices, Ministry of Agriculture, in the rank of Secretary to Government of India from 2008 to 2010. He was Acting Chairman of the National Statistical Commission of India in the rank of Minister of State. From 1999 to 2008, he was Director of the Centre for Economic and Social Studies in Hyderabad, India. He was a faculty member at IGIDR for 11 years during 1988 to 1999. 
He is President of the Indian Economic Association for three years from January 2018. He was the Conference President of the 59th Annual conference of the Indian Society of Labour Economics in 2017. He is the President-elect for the 78th Annual conference of the Indian Society of Agricultural Economics, 2018. He got the prestigious Malcolm Adisesaiah Award in 2016. He is Fellow of The Indian Society of Agricultural Economics.
Prof. Dev has been an Independent Non-Executive Director at Kotak Mahindra Bank Limited since March 15, 2013. He serves as a Trustee of International Food Policy Research Institute (IFPRI). He is presently Vice Chairman of Board of Trustees of IFPRI. He is the Chairman of the Committee on Terms of Trade on Agriculture constituted by the Indian Ministry of Agriculture. He is a member of several government committees, including the Prime Minister's Task Force on Employment and the Committee on Financial Inclusion. He is also member of the government's newly constituted Expert Panel on poverty estimates. He was a member of working groups for India's 9th, 10th and 11th Five -Year Plans. 
Prof Dev. has around 120 research publications in national and international journals in the areas of agricultural development, poverty and public policy, food security, employment guarantee schemes, social security and farm and nonfarm employment. He has written or edited 21 books. Oxford University Press, published his book Inclusive Growth in India: Agriculture, Poverty and Human Development. His book Perspectives on Equitable Development was released by the former Prime Minister of India. He has received honors for eminence in public service and awards for teaching economics and making outstanding contributions to education. Prof. Dev has a Ph.D. from the Delhi School of Economics and did postdoctoral research at Yale University.