Eminent Panel Events Update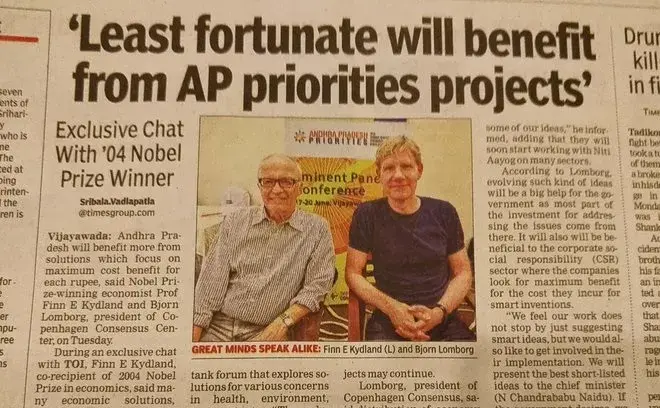 We have just completed a very successful AP priorities Eminent Panel Event in Vijayawada last week (17-21st June, 2018). Wanted to share an update with you on the same.
17th June
The AP Priorities Eminent Panel Launch Event took place in the evening. The Chief Guest Mr. SP Tucker (Ex Chief Secretary, Andhra and currently Chairman AP Economic Development Board) was most enthusiastic about the project and said in his speech that they could incorporate the best interventions in the next State budget session. He was joined by the Eminent Panel members and 2 of our Academic Council members - Dr Usha Reddy and Dr. S. Galab. 
The reception was well attended by important stakeholders from the government, academia, media and industry along with some of the researchers who had contributed to the project. We received great press coverage with the event being reported in both the English (Times of India) and Telugu (Andhra Jyothy) dailies.

18- 20th June
The Academic conference saw great participation and insightful discussions, as the researchers presented their work to the Eminent Panel. Each intervention was discussed in detail before the members ranked the interventions over the three days to arrive at a consensus on the 20th afternoon.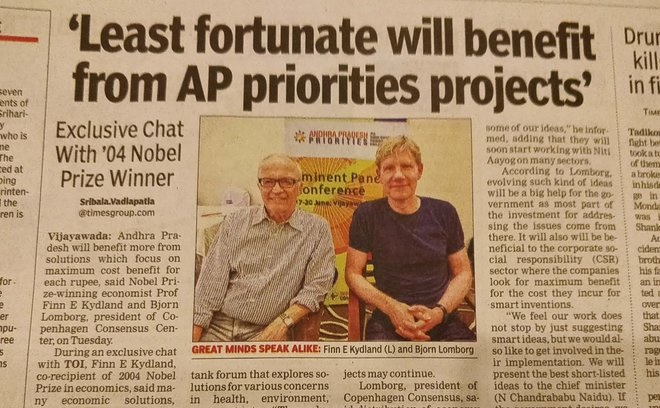 20th June evening
The AP Priorities Eminent Panel results were prepared in the form of an outcome document which was then presented to the Chief Minister of AP at his residence. The meeting was attended by the Panel Members, Senior Tata Trust officials and the AP team and received coverage in the local press (Eenadu, 21/06/18). The CM has asked now for an Action Plan as to how these prioritised interventions can be implemented which the team will now prepare in collaboration with the AP State Planning Department and present to him in August, 2018.

21st June
The AP Priorities Eminent Panel results were disseminated to the senior bureaucracy of AP at a seminar held in the AP Secretariat, Velagapudi. The seminar was attended by The Chief Secretary along with Principal Secretaries of departments such as Education, Agriculture, Social and Tribal Welfare, Secondary Education and Environment among others.

We also had a press conference scheduled in the afternoon of the 21st, June which had journalists from newspapers such as the Hindu, Andhra Jyothy covering it along with local TV channels. 

We will now be working on formalizing the Action plan to be submitted to the CM – Shri Chandrababu Naidu in August and look forward to your continued support and guidance.