Academic Advisory Committee
Dr. Ashok Kumar Jain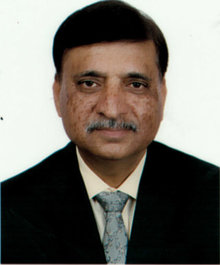 Dr. Ashok Kumar Jain belongs to 1983 batch of Indian Forest Service, Telangana cadre.  He is presently working as Adviser (Rural Development, Drinking Water & Sanitation, Housing, and Sustainable Development Goals) in NITI Aayog, Government of India.  He did his M.Sc & M.Phil in Botany and Ph.D. in Development Studies.  He has held several important assignments in Andhra Pradesh such as Divisional Forest Officer; Conservator of Forests;  Project Director, Drought Prone Area Programme; Special Commissioner, DPAP & Wage Employment; Vice Chairman & Managing Director, Andhra Pradesh State Irrigation Development Corporation; Special Secretary, Irrigation & Command Area Development Department and Vice Chairman, Andhra Pradesh Housing Board & Commissioner, Housing.   He is also a Member of several committees of Government of India.  Dr. Jain has supported the Sub-group of Chief Ministers on Swachh Bharat Abhiyaan in preparing their report which was submitted to the Prime Minister in October 2015.  He was also the Convener of the Task Force on Elimination of Poverty in India headed by Vice Chairman, NITI Aayog.   Dr. Ashok Kumar Jain is coordinating with all the States/UTs, Central Ministries, United Nations, Think Tanks, Civil Society Organizations and other stakeholders for the implementation of Sustainable Development Goals in India. Dr. Jain has published several research papers in various Journals. He has visited many countries and represented India in various discussions.
Professor S. Galab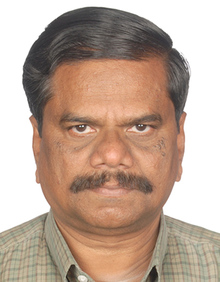 Prof S. Galab is a Development Economist with a doctorate in Economics and Post Graduation in Economics and Statistics.  Currently, he is Director of Centre for Economic and Social Studies (CESS), Hyderabad and leading the Young Lives, an International Longitudinal Project in Andhra Pradesh, on Childhood Poverty.  He has carried out research in the broad fields of Rural Development and Agriculture on various aspects like Rehabilitation and Resettlement of Project Affected People, Natural Resource Management,  Handloom and Power loom sector, Rural Indebtedness, Agrarian Distress and Farmers' Suicides, MGNREGS, Dry Land Agriculture.  He also worked on the Effectiveness of Public Policies related to Poverty Alleviation including Social Capital, Women Empowerment, Child Labour and Livelihoods. He has been Project Director for Andhra Pradesh District Poverty Initiatives Project (APDPIP) and Andhra Pradesh Rural Poverty Reduction Project (APRPRP). He has research publications in national and international journals. Besides conducting research he also does teaching and supervising M Phil and Ph.D. students.  He was a member in Welfare Commission on Farmers - a Commission appointed by the Government of Andhra Pradesh in response to the Agrarian Crisis in the State, Working Group on Poverty Elimination and also was associated with the Expert Group on Agricultural Indebtedness.  He is one of the co-authors of the book 'On Joint Forest Management in Andhra Pradesh' and "Organizing Poor Women – The Andhra Pradesh Experience". He is a member of the Commission on "Inclusive and Sustainable Agricultural Development of Andhra Pradesh" constituted by Government of Andhra Pradesh.  He is also a member of the Advisory Board of Telangana Minority Commission of Enquiry. 
Prof. Faizan Mustafa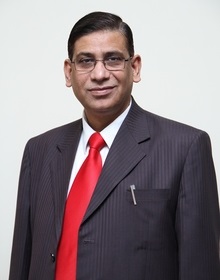 Prof. Faizan Mustafa is a senior law teacher and renowned jurist of constitutional law, who is presently working as the Vice- Chancellor of NALSAR University of Law, Hyderabad which is country's leading National Law University and has emerged as the most sought-after destination of legal education in the entire South Asia. He has recently been unanimously elected as Vice President/ President-Elect of the prestigious Shastri Indo-Canadian Institute (SICI), which was incorporated in Canada in 1968 and is a bi-national organization of Canadian and Indian governments.  
Earlier, he was the Founder Vice-Chancellor of National Law University, Orissa where he had put to use the concept of 'integration of knowledge' and introduced highly innovative legal education curricula. He integrated B.A. LL.B with BBA. LL.B and allowed students of one stream to take courses of the other stream. For the first time in India, he introduced the specialization of Legal Journalism at NLUO. He is the Advisor to National Law School & Judicial Academy, Assam. He is known for his institution-building abilities and democratic leadership. He is also visiting faculty to several reputed institutions in India and abroad.
As Founder Director of KIIT Law School, Bhubaneshwar, he experimented with a novel B.Sc. LL.B course with six papers in Biotechnology and three in Environmental Science to cater the needs of patent lawyering.
Mr. Pavithra Kumar R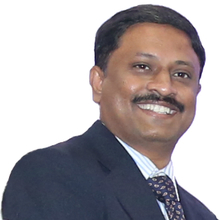 Mr. Pavithra Kumar R heads the Tata Trusts operations in South India.  A versatile resource, he has been instrumental in putting together the team in AP and operationalizing the MoU signed with the State Government in 2015. A Project Management Unit (PMU) was set up to facilitate the development of 265 villages in-line with the Smart Village Smart Ward scheme of the state government along with statewide thematic areas such as WASH, Nutrition, Rural Internet, Fisheries, Digital Initiatives, Education, Livelihood opportunities, Health, Health Insurance.  He comes with 21 years of experience in the field of Finance and Social sector.  Prior to joining the Tata Trusts, he was with Tata Communications Limited, Mumbai.  He held positions in Corporate Finance, Strategy, Financial Planning & Analysis, etc.  He was also part of the core team that involved in Global fundraising and Mergers and Acquisitions across the globe. He traveled widely across the world for delivering different assignments.  He is an Associate Member of ICWAI, M.Com, and MBA in Finance.  Apart from his role at the Trusts, he also holds the position as a Director of not for profit undertakings namely, Vijayavahini Charitable Foundation (VCF) and Alamelu Charitable Foundation (ACF) for healthcare initiatives of Trusts.
Professor Usha Vyasulu Reddy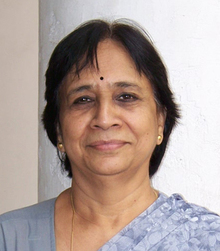 Prof. Usha Vyasulu Reddy is currently Advisory Faculty at the Centre for IT and Public Policy, International Institute of Information Technology, Bangalore and has been a Visiting Professor at the S.N School of Communication, University of Hyderabad. She is a former Professor and Director, Centre for Human Development, Administrative Staff College of India, Hyderabad, and former Director, The Commonwealth Educational Media Centre for Asia, New Delhi. Earlier, she was Professor of Communication and Director, Audio Visual Research Centre, Osmania University.
With more than 35 years of experience in teaching, production and research and practice in development, communication, and technology, Prof. Reddy has been involved with national and international agencies in the deployment of communication and information technologies for education and development. She is recognized as one of the top academics and practitioners in the field of Communication in India. Widely published with more than 50 international publications in books and refereed journals, she is a recipient of several international fellowships for advanced research. She has also undertaken extensive consultancies for multilateral donor agencies in India and the Asia-Pacific region. These agencies include UNESCO, FAO, EU, AMIC, ESCAP, IDRC, and COL. 
Her current work involves training, research and consultancy at all levels of government, academia, the private sector, and civil society. She is a specialist trainer for government officials and academics in nearly 50 countries across the Asia-Pacific, South East Asia, and CIS regions.
Shri G. Sudhir, IAS (Retd)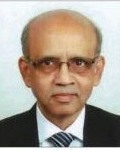 Shri G. Sudhir, IAS (Retd) joined service in 1977 and served in the undivided state of Andhra Pradesh and held several important posts with distinction. While serving in the districts in the state he worked as Collector, Ranga Reddy and also Collector, Vizianagaram. Later he was on deputation from 1989 to 1994 to the Government of India in the Ministry of Human Resource Development and later Additional Development Commissioner, Handicrafts, Ministry of Textiles.
After returning to the state in 1994 he served in Panchayat Raj & Rural Development Department, Higher Education Department, Cooperation and Agricultural Marketing Department, Tourism & Culture and also Finance Department. He retired as Spl. Chief Secretary Medical & Health Department in 2012.
During his career, he had several important reforms in the respective sectors for the development of the state.
He was appointed as Chairman of the Commission of Inquiry to study the Socio-economic and educational conditions of Muslims in Telangana State in March 2015 and Commission has submitted its Report in August 2016 recommending several measures for the upliftment of the socially and educationally backward sections of Muslims.