Rajasthan Priorities
Rajasthan is the largest Indian state. It has a diversified economy, with mining, agriculture and tourism. Rajasthan has shown significant progress in improving governance and tackling corruption. However, it continues to face acute social and economic development challenges, and poverty remains widespread.  
What should local, state and national policymakers, donors, NGOs and businesses focus on first, to improve development and overcome the state's remaining issues? Education and literacy? Women's and children's rights? Energy and the environment? Infrastructure? Health? Within each of these areas, there are many different possibilities. With limited resources and time, it is crucial that priorities are informed by what can be achieved by each rupee spent.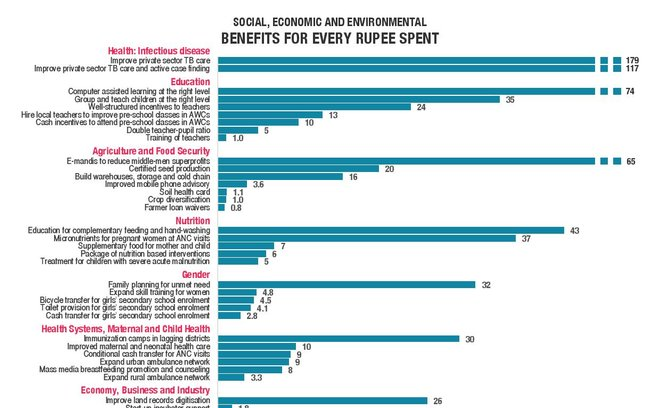 To fulfil the state vision of "a healthy, educated, gender sensitive, prosperous and smiling Rajasthan with a well-developed economic infrastructure", Rajasthan needs to focus on the areas where the most can be achieved. It needs to leverage its core competencies to accelerate growth and ensure people achieve higher living standards.  
Rajasthan Priorities, as part of the larger India Consensus – a partnership between Tata Trusts and the Copenhagen Consensus Center, worked with stakeholders across the state to identify, analyze, and prioritize the best solutions to state challenges. It commissioned some of the best economists in India, Rajasthan, and the world to calculate the social, environmental and economic costs and benefits of proposals.
Rajasthan Priorities engaged with institutions, NGOs, decision makers, sector experts and businesses from all parts of society, as well as the public through newspapers, radio, and TV.
After the groundbreaking new research was available on responses to Rajasthan challenges, we asked everyone - from Nobel Laureates to everyday citizens - to set their priorities for the state, sparking a conversation about the most effective and efficient solutions for Rajasthan.
In a hurry? Download the 1-page overview of all cost-benefit research results. 
New book with foreword by Ratan N. Tata
In this book, all researched development solutions are presented in an accessible language accompanied by graphs and infographics. Bibek Debroy, Chairman of the Economic Advisory Council to the Prime Minister of India and member of NITI Aayog, Rathin Roy, Director of NIPFP, Amitabh Mattoo and Alok Ray all comment on their prioritisations for Rajasthan.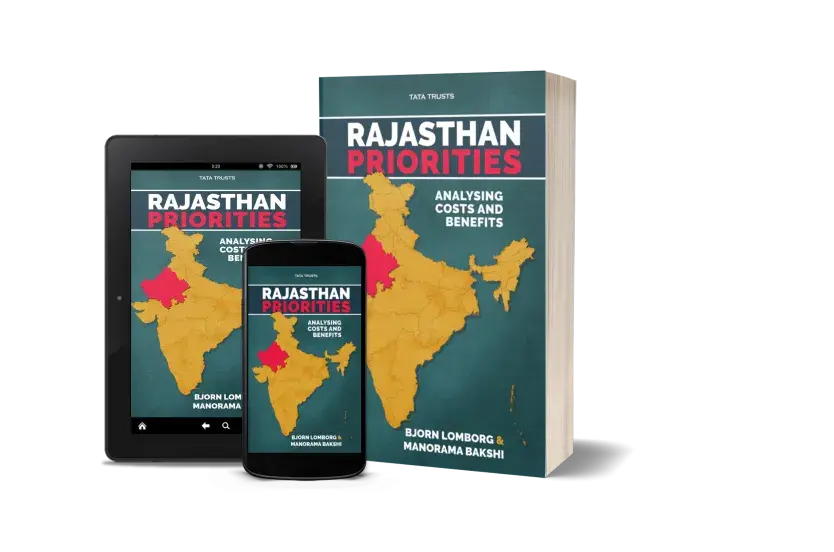 Chief Minister Welcomes Eminent Panel Outcome
Rajasthan Priorities presented a volume of new research findings to Chief Minister Hon. Vasundhara Raje, providing cost-benefit analysis across a broad range of central issues to Rajasthan. 
Dr Bjorn Lomborg, president, Copenhagen Consensus Center, presented the Chief Minister with research papers commissioned from Indian and international specialist economists, to analyse the costs and benefits of more than 80 specific proposals.
Dr Jyoti Kiran, Chairperson, State Finance Commission, welcomed the research.
The Rajasthan Priorities approach of benefit-cost analysis provides very helpful insights. Jyoti Kiran demonstrated with data how the chief ministers vision matches some of the identified priorities in certain areas.She further added, Rajasthan has already made significant progress through innovative interventions. Many of the research findings align with the state's priorities. Strong examples of this are education, poverty graduation programs, rural sanitation, water supply and irrigation, in which the state government has made swift and strong progress and are all identified as important solutions by this new process."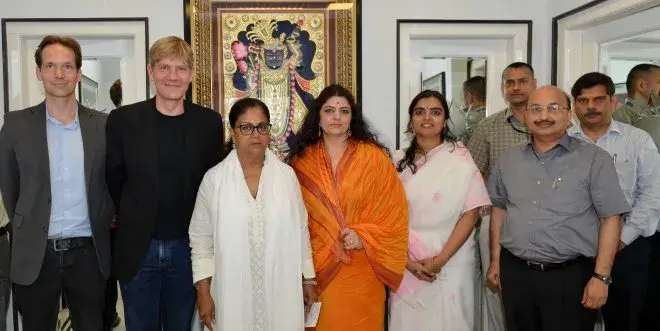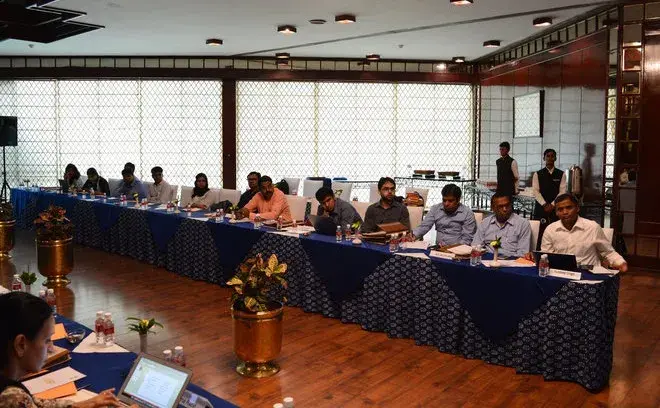 The Research
Rajasthan Priorities research explored 79 solutions to help Rajasthan, covering themes from poverty and health to education, infrastructure, and gender equality. In total, more than 1,100+ pages of groundbreaking, made-for-Rajasthan research were written by leading local and international economists.