Academic Advisory Committee
The Rajasthan Priorities Academic Advisory Committee provide expert advice and guidance on the academic research and the project implementation. The Advisory Committees will review the overall interventions for the State, provide guidance to prioritization process based on the research evidence, and provide input to national advisory boards. 
Dr. Jyoti Kiran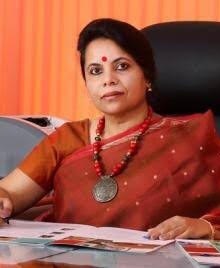 Dr. Jyoti Kiran is an economist & academician of national repute trained at premier institutes like, the University of Rajasthan, Delhi School of Economics and the University of Huddersfield (UK). 
A PhD in Economics and a specialist on employment, development policy and finance, she has researched and written extensively on economic policy and development. One of her major specializations lies in Economics of Urban Development and she has worked extensively on Urban Finance.
She taught at reputed institutes like NIT Nagpur for about 13 years and later worked in leadership positions in management institutes as Dean and Director. 
Apart from being a professor & a researcher, she has been an honorary advisor to various ministries under the central government ranging from Ministry of Rural Development, Ministry of Human Resource Development, Ministry of Women & Child Development and Ministry of Health. She is a member of the UGC standing committee on women's studies and has worked on resource use economics and project optimization models with a social impact perspective. She has also developed econometric models on sustainable use of natural resources. Her expertise lies in the area of development issues and decision science.
Her book 'Antyodaya-Rise of the Last' was the first ever book on 'Antyodaya'- a novel experiment in rural development, which was published by the UNESCO. 
An author of 4 books and about 105 research papers, she has been contributing to journals and newspapers as an analyst and columnist. An eloquent speaker, she was the Spokesperson of the BJP Rajasthan for about 6 years and has participated as a panelist in about 500 TV shows as an economist and management expert.
---
Prof. Vijay Shankar Vyas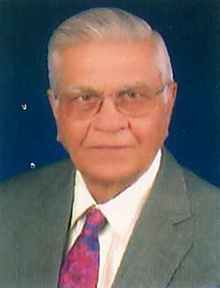 Prof. Vijay Shankar Vyas, Professor Emeritus in the Institute of Development Studies, Jaipur has a Ph.D degree in Economics from the University of Bombay.  
Prof. Vyas served as Director of the Agro-Economic Research Centre, Vallabh Vidyanagar; Professor of Economics and Dean of Faculty of Humanities and Social Sciences, Sardar Patel University; Member, Agricultural Prices Commission of the Government of India; Director, Indian Institute of Management, Ahmedabad; Senior Advisor in the Department of Agriculture and Rural Development of the World Bank, Washington, D.C. He was a Senior Fellow of the IDRC, Canada, and a Visiting Scholar at the South Asia Centre of the Boston University, U.S.A.
Prof. Vyas has served as Chairman/Member of several Boards, Committees, and Commissions at the International, National and State Level. He was a member of the Board of Trustees of the International Food Policy Research Institute [Washington D.C. U.S.A.];  Vice Chairman of the Board of Trustees of the International Centre for Tropical Agriculture, [Cali, Columbia]; member of the  Governing Board of the Institute of Development Studies of Sussex University [U.K.], Chairman, Governing  Board, IDS, Jaipur. 
He also has been a member of the Economic Advisory Council to the Prime Minister of India, and Deputy Chairman of the State Planning Board of Rajasthan.
Prof. Vyas has written extensively on key issues of agricultural policies and rural development and has been honored by the academic community in India and abroad. He was awarded Elmhurst Memorial Gold Medal by the International Association of Agricultural Economists (IAAE) and has been elected as an Honorary Life member of IAAE.
Prof. Vyas has been honored by the award of Padam Bhushan (third-highest civilian award in the India for distinguished service of a high order) by the President of India on Republic Day 2006.
---
Shri C. S. Rajan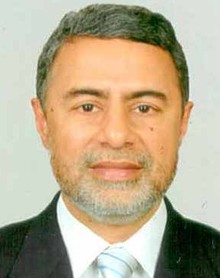 Shri C. S. Rajan is Deputy Chairman of the Chief Ministers Advisory Council, Government of Rajasthan and was Chief Secretary, Government of Rajasthan from 2014 to 2016. 
Shri Rajan is a 1978 batch Indian Administrative Service officer and has served in several key positions in the Government.  He was Additional Chief Secretary- Infrastructure, ACS Rural Development and Panchayat Raj, Principal Secretary, Industries, Pr. Secy. Energy, Pr. Secy. Public Works, Secretary Agriculture etc. for long periods. 
Shri Rajan has led many reforms and has been a key person in the Rajasthan Government on development planning and implementation of socio-economic policies and schemes in the State.
---
Mr. Pradeep S Mehta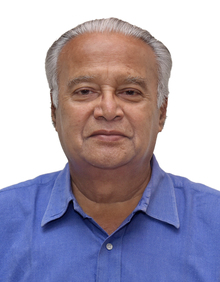 Mr. Pradeep S Mehta (69) is the founder Secretary General of the Jaipur-based Consumer Unity & Trust Society (CUTS International), a leading economic policy research, advocacy and networking, non-governmental group in India, with offices in Nairobi, Lusaka, Hanoi, Accra and Geneva. CUTS was established in 1983 and has completed 30 glorious years. 
In April 2012, Mehta has been nominated to the High-Level Stakeholders Panel of WTO on Defining the Future of Trade. He serves on several policy-making bodies of the Government of India and Inter-Governmental Organisations related to trade, investment, competition, environment and consumer affairs.
A prolific writer, gifted speaker, skilled trainer and organizer in the social science field, Mehta has been named as one of the 30 most famous columnists in India by a leading newspaper in India. He has published/edited several books and papers on trade, investment, competition, and development.
---
Prof. S.D.Gupta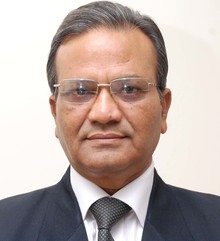 Prof. S.D.Gupta is a Public Health expert with a distinguished academic and research career. He obtained his M.D. (Preventive & Social Medicine) from India and Ph.D. (Epidemiology) from the Johns Hopkins University, Baltimore, USA. He has been awarded FAMS by the National Academy of Medical Science for his outstanding contribution in the field of public health. He is a fellow of Indian Association of Preventive & Social Medicine, and a long-term member of the International Epidemiological Association. He has published several research papers and reports. He has been associated in various capacities with several national and international research and academic organizations. He has chaired several scientific and other committees and served as a temporary advisor to WHO Scientific Working Group on Research Information Management. Dr. Gupta is President of WHO's South East Asia Network of Public Health Education Institutions Network (SEAPHEIN), He is currently Chairman of IHMR University, Jaipur since 2016. Prior to his current position, he was President of the University and Director, Indian Institute of Health Management Research for over eighteen years.
---
Prof. Vivek Bhandari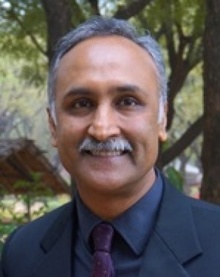 Vivek Bhandari is Chairman, Jio Payments Bank Limited, a joint venture between the Reliance Industries and the State Bank of India.​ Formerly the President of IIHMR University, Jaipur, India's premier knowledge institution committed to research and teaching in the fields of public health, health management systems, rural development, and a variety of fields that impact issues of health and well-being.  
He has served as Director of the Institute of Rural Management, Anand (IRMA), India's pioneering institution created to address the needs of India's large rural population. Before joining IRMA, he was a tenured faculty member at Hampshire College in Amherst, USA for just under a decade, and worked closely with the University of Massachusetts, Amherst, and the colleges associated with the prestigious Five College Consortium. In 2010, he spent a semester at the Centre for the Advanced Study of India (CASI), University of Pennsylvania, as a visiting scholar. 
Dr. Bhandari has also worked as a consultant with India's leading philanthropic trusts such as the Sir Dorabji Tata Trust, the Sir Ratan Tata Trust,  and Reliance Foundation to provide strategic direction for their initiatives, and to enable them to address the country's myriad developmental challenges in the areas of livelihoods, health, and education. He has worked closely with the World Economic Forum, Geneva. More recently, he served as Vice-Chancellor of the recently launched Auro University in Surat. Prof. Bhandari completed his B.A. (Honors) and M.A. from St. Stephen's College, Delhi. He went on to receive a second M.A. and Ph.D. from the University of Pennsylvania, Philadelphia. 
He has a distinguished academic record, and lectures at academic institutions in India and abroad. His writings have appeared in journals such as the Journal of Asian Studies, Comparative Studies of South Asia, Africa and the Middle East, in edited volumes, and reference works such as the International Encyclopedia for the Social Sciences, the Encyclopedia of Modern Asia, and most recently, in the Encyclopedia of Sustainability. Dr. Bhandari serves on the boards of numerous professional and academic institutions, as well as committees convened by the Indian government. 
In 2008, Business Today magazine included him in its list of "India's Top 25 Young Executives under the age of 40" when he was the director of IRMA.