Early childhood is when education makes the biggest difference, calling for quality preschool programmes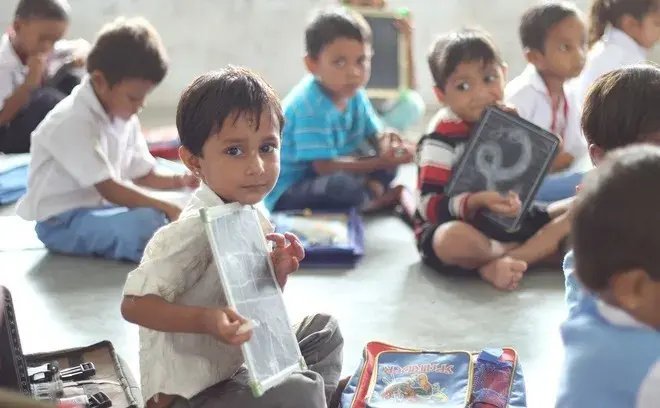 New research written by Abusaleh Shariff, Chief Scholar US-India Policy Institute, Washington D. C and Amit Sharma, Consultant, The World Bank, New Delhi this paper examines three key interventions to improve early childhood education in Rajasthan: (1) Hire local teachers to improve pre-school classes in AWCs, (2) Conditional payments and specialised pre-school teachers in AWCs and (3) Cash incentives to attend pre-school classes in AWCs.
Early childhood programmes have long been shown to create improvements that last a lifetime. Whether by instilling good habits or by encouraging a passion for learning, early exposure to learning cuts drop-out rates in later schooling, and generates measurable improvements to the productivity and income of adults.

The Integrated Child Development Scheme, initiated in 1975 on a pilot basis, has now grown to include 1.3 million Anganwadi centres across the country – one of the largest initiatives of its kind in the world for children under the age of six. But the big challenge for India is to expand preschool education access to even more children, and – crucially – to lift the quality of education offered.
Read more about the research in the Times of India.