Ease of Doing Work for Women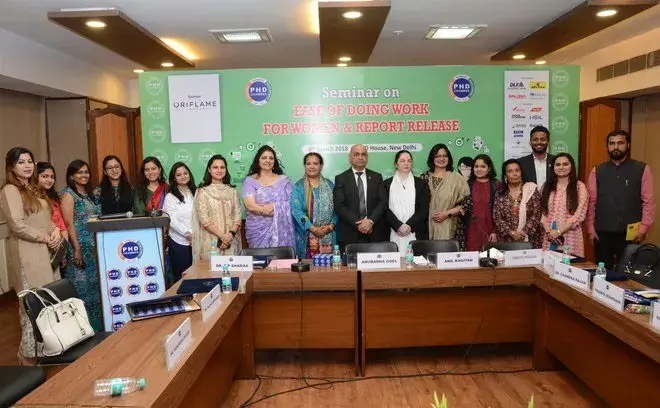 Last week, the India Consensus team was asked to speak at PHD Chamber of Commerce & Industry ton "Ease of Doing Work for Women" & Report Release on 8th March 2018, by PHD Chamber of Commerce at PHD House, New Delhi. The concept of prioritizing the best Gender policies which was very well received by the audiences.
India's ease of doing business ranking has improved significantly from 130th in 2017 to 100th in 2018, however, on the gender equity front, India experienced a decline in its overall Global Gender Gap Index ranking by slipping 21 places on the index to 108, behind neighbors China and Bangladesh primarily due to less participation of women in the economy and low wages.