Latest Presentation to the Rajasthan Economic Association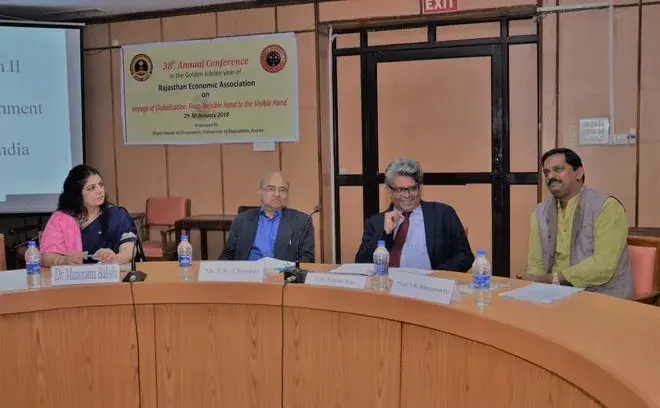 Dr. Manorama Bakshi, Senior Adviser Outreach and Partnerships for the India Consensus, recently presented at the Rajasthan Economic Association. Her presentation covered such topic as the need for prioritization, finding smart solutions, and putting prices (social, economic and environmental) on development interventions. The presentation was a huge success to the audiences because these topics provided a new way of thinking.
The presentation provided a fantastic opportunity to meet India's best economist. Dr. Bakshi's presentation entitled SDGs: Accomplishment and Challenges of India was chaired by Prof Ratin Roy, Prof NIPF, and member Prime minister's economic advisory Council. Other panelists included Prof Bhanumurthy, Prof National Institute of Public Finance and Policy, and Prof P.K. Chaubey, Director, Institute of Management Sciences, Lucknow University, President, Indian Economic Association. 
On key comments from the chair after the presentation, included:
I never witnessed such a presentation in my entire career, such topics should be the part of economic forums."
Check out these great photos from the event: