Meet The Eminent Panel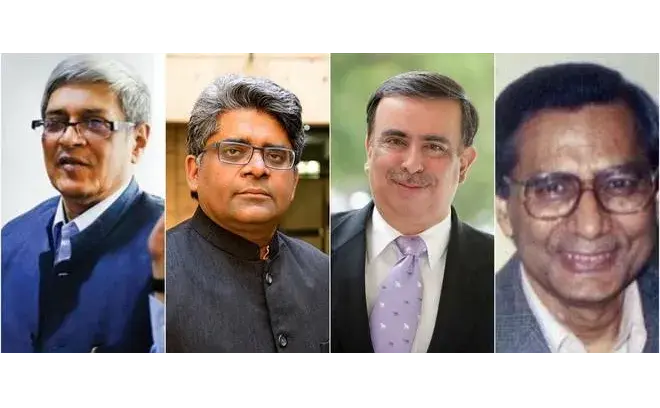 The Rajasthan Priorities project is happy to announce the members of its Eminent Panel.
The Eminent Panel members are some of the most prestigious economists in India: Bibek Debroy, Chairman of the Economic Advisory Council to the Prime Minister of India and member of NITI Aayog; Rathin Roy, Director of National Institute of Public Finance and Policy (NIPFP); Amitabh Mattoo, CEO and Honorary Director of the Australia India Institute; and Alok Ray, Professor of Economics, Indian Institute of Management.
Click here to learn more about the Eminent Panel.