Health: Non-Communicable Diseases
Non-Communicable Diseases
Professor Shreelata Rao Seshadri of Azim Premji University with Vijayalakshmi Hebbare fills evidence gaps by identifying the costs and benefits of 4 key responses to non-communicable diseases: diabetes screening, breast cancer screening, cervical cancer screening, and preventative medication for people at risk of cardiovascular disease.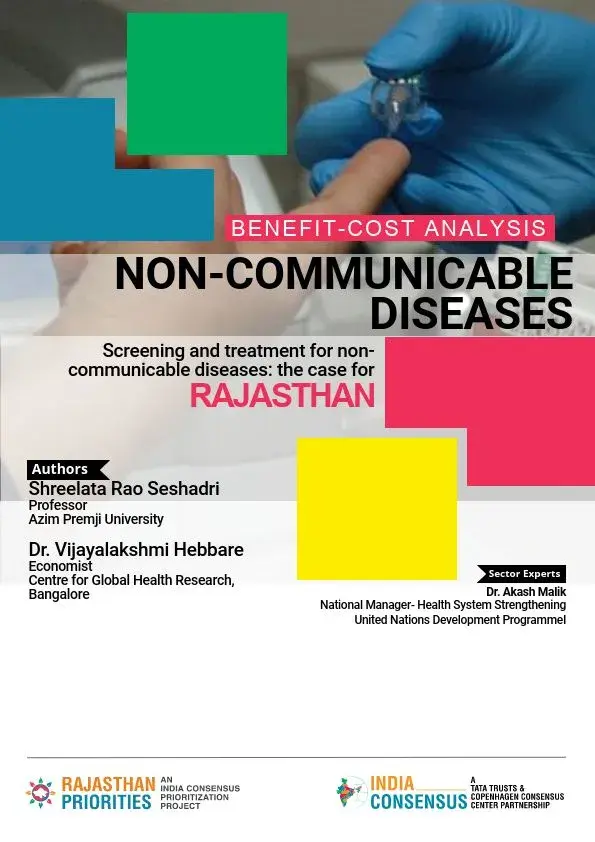 Sector Expert Consultation
On November 24th, 2017, the sector expert consultation on non-communicable diseases. A total number of 23 experts participated in the consultation. The consultation included experts from government agencies such as the National Urban Health Mission, State Institute of Health and Family Welfare, Department of Medical and Health Services, Jaipur, National Federation of Indian Women, SMS Medical College along with other leading stakeholders from NCD sector of Rajasthan State.