Nutrition
Written by William Joe, Assistant Professor, Institute of Economic Growth, Delhi, Abhishek Kumar, Research Scholar, Central University of Gujarat, Gandhinagar, and S.V. Subramanian, Professor of Population Health and Geography, Department of Social and Behavioral Sciences, Harvard TH Chan School of Public Health this paper examines 5 key interventions to improve nutrition in Andhra Pradesh: (1) Package of nutrition based interventions, (2) Education for complementary feeding and hand-washing, (3) Supplementary food for mother and child, (4) Micronutrients for pregnant women at ANC visits, and (5) Treatment for children with severe acute malnutrition.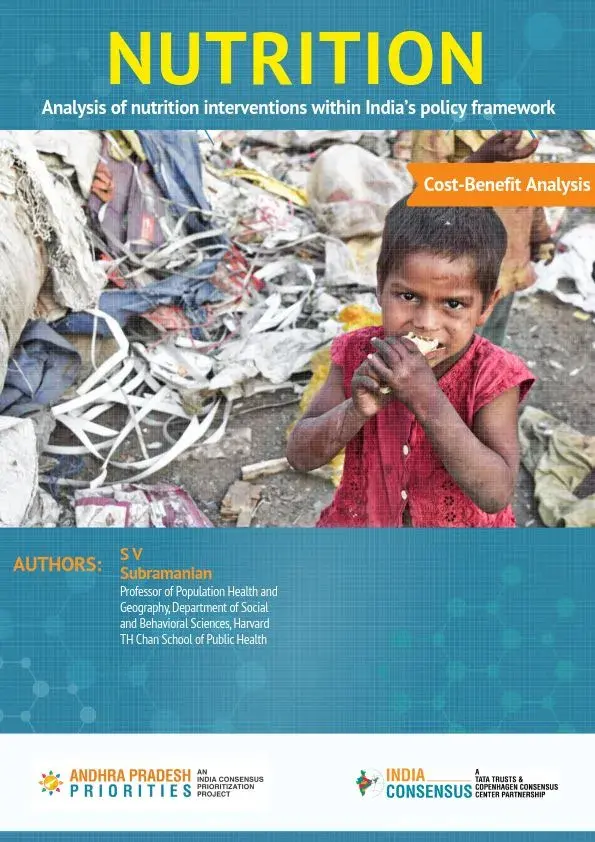 Sector Expert Consultation
On 11th Oct 2017, the sector expert consultation on 'Nutrition' was held at the Grand Nagarjuna Hotel, Guntur. About 14 participants representing Departments of Women Development and Child Welfare (WDCW), Education, academicians and civil society organizations attended the consultation.