Agriculture and Food Security
During the fiscal year 2016-2017, the contribution of agriculture and allied sector was only 14% of the Gross Domestic Product (GDP), despite 58% of the Indian population relying on this sector for livelihood. India has around 260 million people living below the poverty line and 80% of them live in the countryside.
Agriculture
Written by agricultural economist Dr Surabhi Mittal, Independent Consultant and Non-Resident Fellow, Tata-Cornell Institute for Agriculture & Nutrition (TCI), Technical Assistance and Research for India Nutrition & Agriculture (TARINA). Dr Mittal analyses three policy interventions: certified seed production and promotion; introducing custom hiring centres for farming equipment; and expanding extension services using mobile technology.
Water Resource Management
Solutions for water scarcity in Andhra Pradesh are examined by Dr Dinesh Kumar, Executive Director of the Institute for Resource Analysis and Policy (IRAP), Hyderabad. Dr Kumar analyses two policies: one is expanding water transfer systems from areas with surplus water; the other is intensifying water saving measures by introducing drip irrigation and mulching.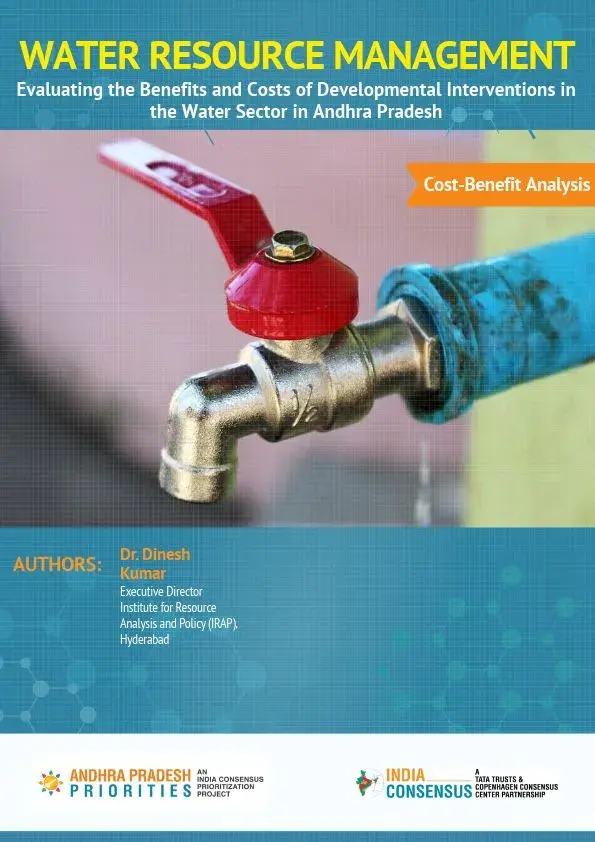 Farmer Distress
Research by Professor Nilanjan Banik from Bennett University, Greater Noida studied responses to farmer distress in Andhra Pradesh examined three of the most relevant policy interventions: farm loan waiver program; improving cold storage infrastructure; and expanding local food processing facilities.
Intervention in cold chain with an aim towards having a better post-harvest management results in economic benefits that far outweigh economic costs. Improper post-harvest management not only lead to crops and milk getting wasted, but also discourages small and marginal farmers to grow these high-value items. 

- Nilanjan Banik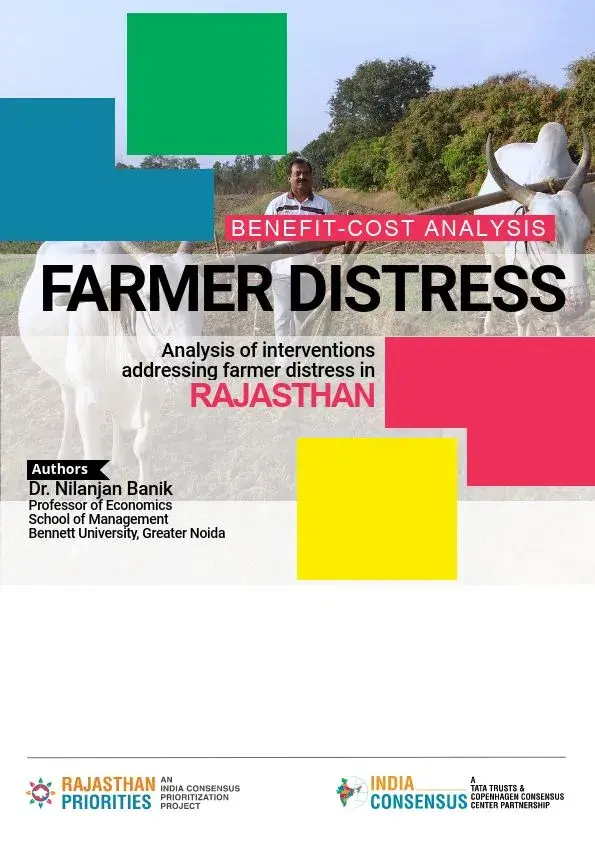 Sector Expert Consultation
On 26th Sept 2017, the sector expert consultation on Agriculture and allied sectors was held at the office of the Planning Department in AP Secretariat, Velagapudi. The consultation was organized in collaboration with the AP State Planning Board. Dr. B.Gangaiah, Member Secretary, AP State Planning Board chaired the meeting.