Economy, Business and Industry
Trade
The research by Dr Amitendu Palit from the Institute of South Asian Studies, National University of Singapore, analyses three policies to improve export trade for Andhra Pradesh: certification facilities for marine product exports; development of Coastal Economic Zones; and modernizing port facilities.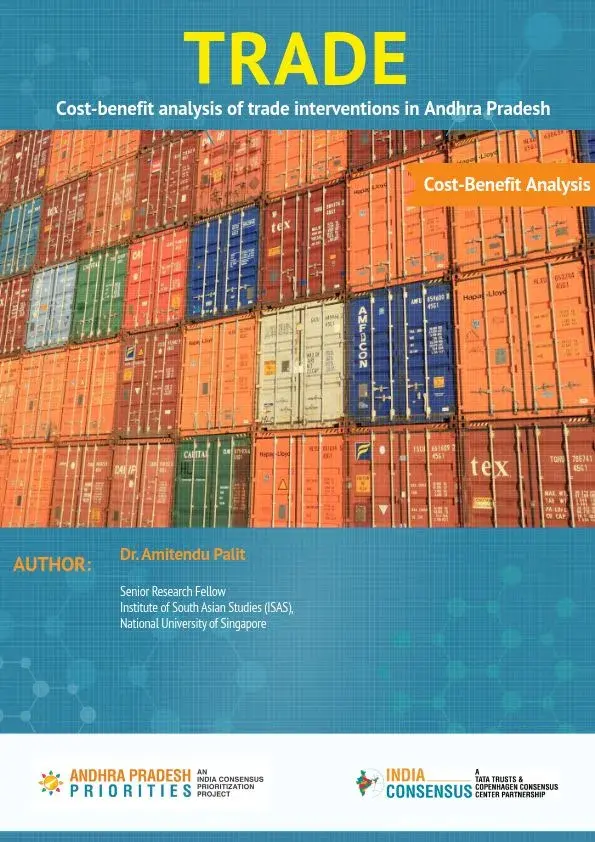 Ease of Doing Business
A new study by Nirupama Soundararajan and Shagun Khurana of Pahle India Foundation (PIF) looks at how business reforms can help Andhra Pradesh get ahead, estimating both costs and benefits of the policies.
Andhra Pradesh scored 99.73% on the Department of Industrial Policy and Promotion's ease-of-doing-business ranking, yet the researchers argue that is improvement can be achieved by further easing the process of land acquisition through land record digitisation. This would boost economic growth and provide benefits 51-times the costs.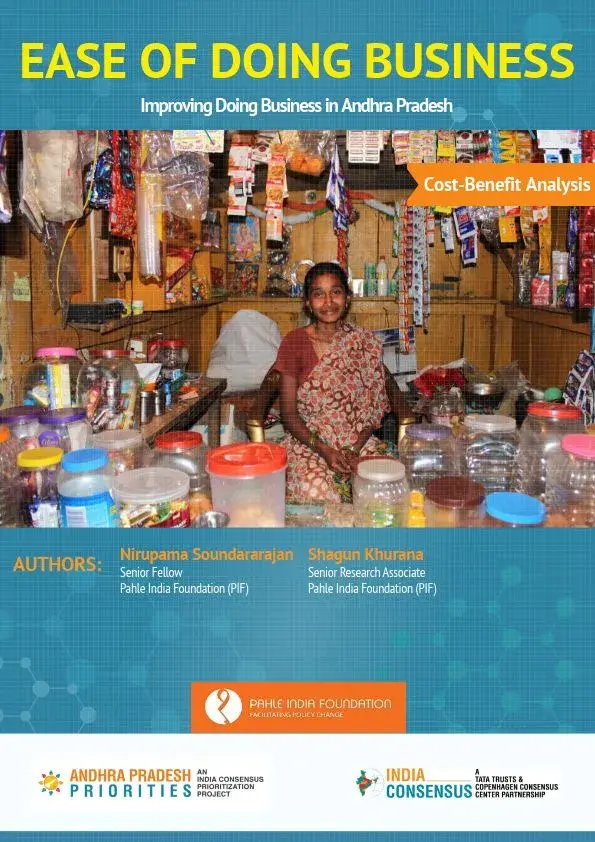 Sector Expert Consultation
Andhra Pradesh with its strategic location is poised to be the Gateway to East and Southeast Asia. The State estimated at Rs. 5,47,021 crores GSDP (at constant prices) for the year 2016-17 indicating a growth of 11.61 per cent. The strong manufacturing sectors along with government initiatives of promoting sector specific industrial parks have strongly attracted investment and created enabling an environment for economic development, business, and industry. The other major projects include Visakhapatnam-Chennai Industrial Corridor and Chennai Bengaluru Industrial Corridor.