Bangladesh Nutrition
Improving Nutrition for Bangladesh
A lot of progress has been made in recent years, yet malnutrition in Bangladesh remains a significant challenge. By creating research on smart nutrition solutions, and bringing together key stakeholders to discuss nutrition interventions and a policy roadmap, Bangladesh Nutrition Priorities provides an opportunity to address the country's biggest nutrition challenges.
Providing pregnant women with essential nutritional supplements, such as iron and folic acid, is a phenomenal investment to improve the health of mothers and their babies. As a country, we should prioritize such inexpensive and effective solutions to prevent maternal deaths and unnecessary sufferings and ensure millions of Bangladeshis have the best start in life."

- Mushtaque Chowdhury
Policy Seminar
A policy seminar was held on June 1st 2016 to discuss the findings of the research carried out in Bangladesh. The Policy Seminar provided an opportunity for a proactive and focused discussion on nutrition priorities and policy options.
Analysis from Bangladesh Priorities helped focus the Second National Plan of Action for Nutrition on the best ways forward. This input means that each dollar of the US$ 1.6 billion amount, which will be spent in nutrition over the next  ten years, will provide much more benefits for Bangladesh's most deprived population."

- Dr. Rudaba Khondker, Country Director of Global Alliance for Improved Nutrition (GAIN) in Bangladesh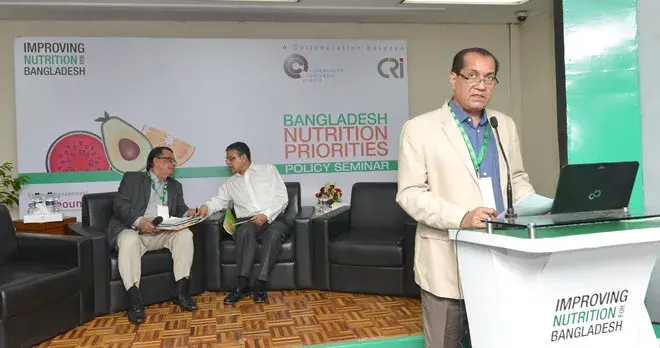 Nutrition Policy Briefs
Nutrition policy briefs provide a snapshot of nutritional challenges, high-level research findings, and obstacles to implementation.
It is well-known that early interventions such as nutritional supplements can have lasting impacts that improve educational and work outcomes. This is an investment that doesn't just transform lives, but improves the human capital and future economy of Bangladesh."

- Selima Ahmad
Research
Research papers have been written for the Bangladesh Nutrition Project by top local and international specialist economists. 
These papers, all of which draw on a considerable body of knowledge already generated by Bangladeshi researchers and their international partners, point to a large number of interventions that can improve health, nutrition and economic outcomes. The challenge ahead is to effectively implement these at scale."

- John Hoddinott and Sue Horton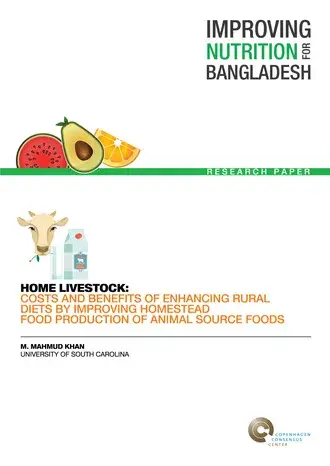 Review Roundtable
On March 10, the Bangladesh Nutrition Consensus project held a roundtable where approximately 30 nutrition experts and 5 academics took part in an open and robust debate about their research findings and discussed some of the best nutrition interventions. During the roundtable discussion, the economists presented their initial findings and received feedback from nutrition experts.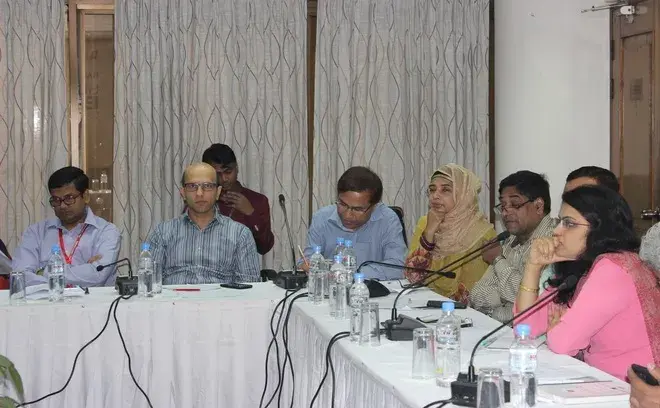 Partners
Bangladesh Nutrition is a research and advocacy project undertaken by the Copenhagen Consensus Center (CCC) in collaboration with the Center for Research and Information (CRI). 
CRI is a non-profit policy research organization that seeks to create a platform for public discussion on important national policy issues in Bangladesh. Analyzing key challenges facing the nation, CRI explores political ideas and policy reform through people-centered debate. By bridging the gap between people and politics, CRI hopes to empower citizens and afford them a stake in society. The Bangladesh Nutrition Consensus will utilize CRI's convening authority and local expertise to help promote the project within Bangladesh and raise awareness through the media.