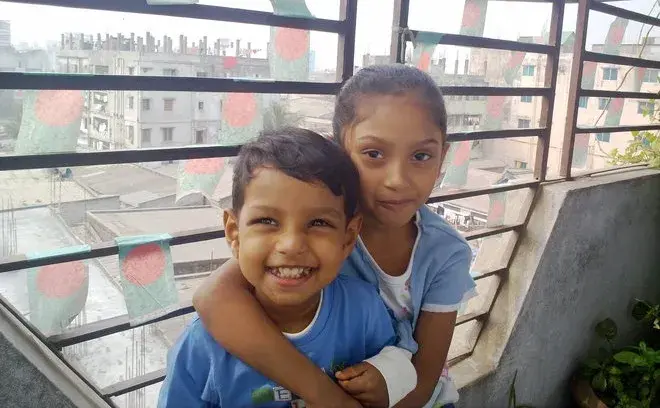 Bangladesh Education
Improving Education for Bangladesh
Today, 99 percent of Bangladesh's girls and 97 percent of her boys are enrolled in primary school. The great progress in primary education over recent years is the reason that the country has met the two Millennium Development Goals related to primary schooling: universal enrollment and gender equality.
But concerns remain over some areas of schooling, in particular over one educational aspect that appears rather separate: stunting, or the condition of being shorter than normal for one's age. It matters, because it holds back learning and development, and six million Bangladeshi children are stunted. The effects often last a lifetime: delayed cognitive development, lower productivity, poor health, and increased risk of certain diseases.
Bangladesh will prioritize psycho-social stimulation activities for children and increasing secondary education for girls.

- Mustafizur Rahman, Minister for Primary and Mass Education, Government of Bangladesh
Policy Seminar
A policy seminar on Bangladesh Education Policy Priorities was held on 04 January 2017 at the BRAC Centre Inn, Dhaka, jointly organized by Copenhagen Consensus Center, BRAC Education Programme and BRAC Research and Evaluation Division (RED).
 
The seminar provided a platform for discussing the results of the Bangladesh Priorities research on education in the context of the new education act and government budget discussions for the upcoming year. 
The education policy seminar can be a great input to various policies and acts. I hope the interventions discussed will be taken up by the government and will be prioritized for implementation."

- Eduaordo Beigbeder, UNICEF Representative, Bangladesh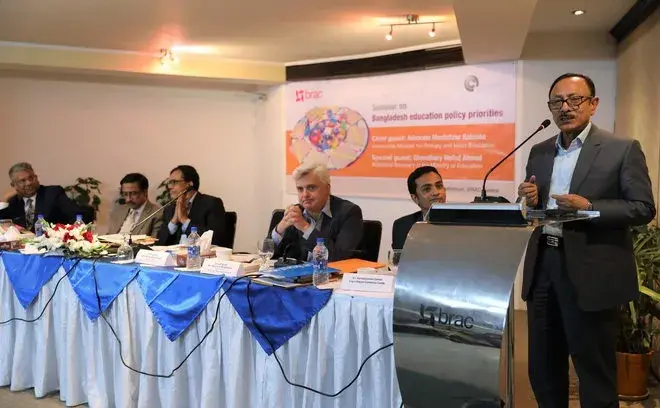 Education Policy Brief
Lack of access to education opportunities and low education quality contribute to poor maternal and child health, and education outcomes; it entails significant intergenerational repercussions. Interventions that directly affect human development outcomes – the four discussed interventions in this brief – will have higher BCRs than reported here because it has many other spillover effects.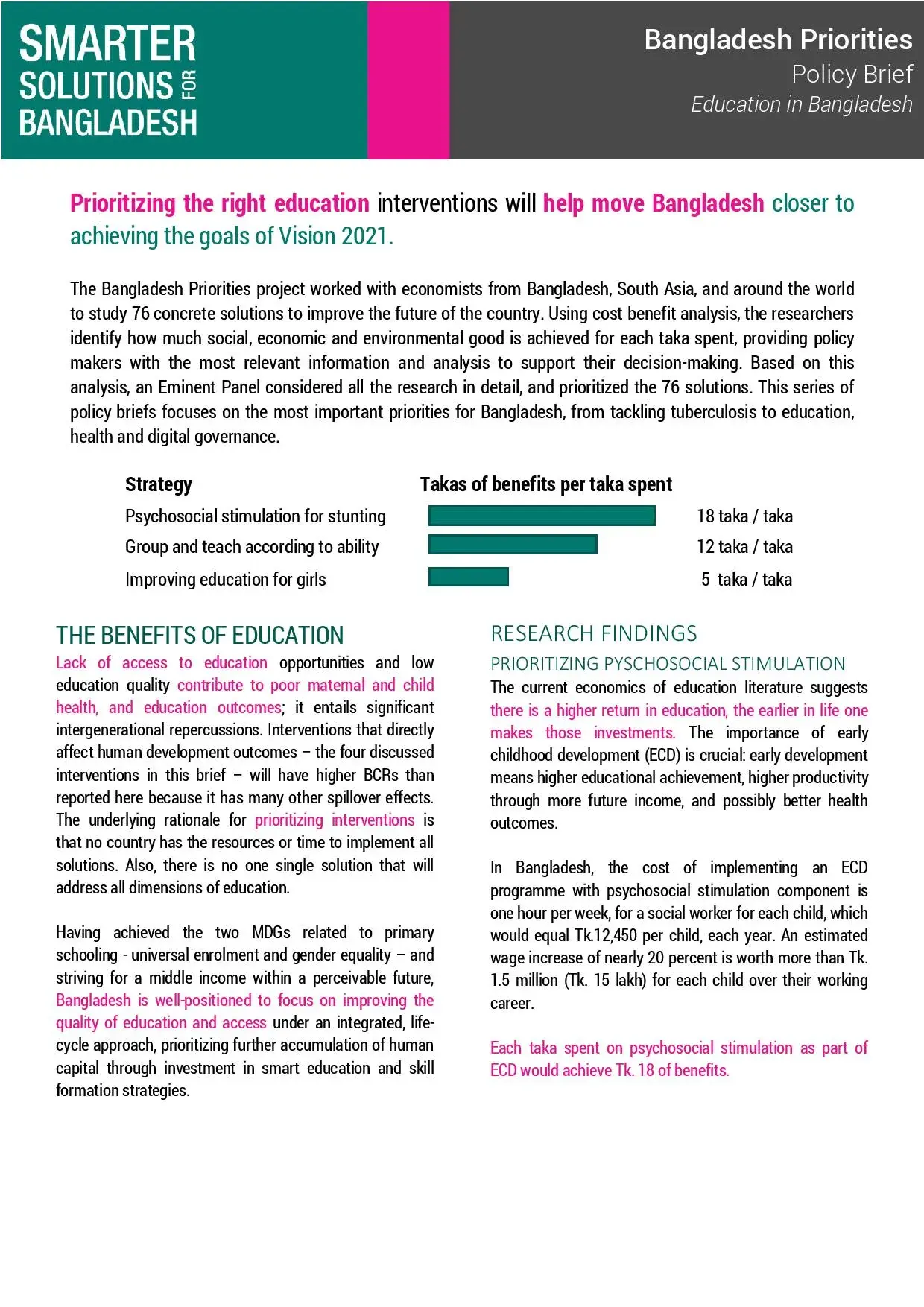 Research
Research papers have been written for the Bangladesh Priorities Project by top local and international economists focused on the smartest investments to improve the educational system in Bangladesh and improve access to education for girls.
Per taka benefit-cost analysis can be extremely useful in planning and budgeting processes."

- Mr Mufad Ahmed Chowdhury, Additional Secretary of the Ministry of Education