Gender Equality
Between 2011 and 2020, more than 140 million girls worldwide will become child brides—defined by the United Nations as marriage before age 18. The effects from such early marriage can be devastating and long-lasting for women: lower education levels and lower lifetime earnings, higher rates of domestic violence, greater risk of dying from pregnancy complications, and increased mortality rates for the children of these young brides.
Even though Bangladesh's legal age of marriage is 18, the country has the second-highest rate of child marriage globally: the Bangladesh Demographic and Health Survey shows that nearly three quarters of women ages 20-49 married before turning 18. Many of these girls' families offer them for early marriage to avoid paying higher dowries.
Proposed Strategies
| Strategy | Takas of benefits per taka spent |
| --- | --- |
| Increase secondary education for girls | 5 |
| Delay child marriage with subsidies | 4 |
| Access to contraception | 3 |
| Dowry and child marriage laws | < 1 |
| Empowering adolescent girls | < 1 |
Strategies to Reduce Child Marriage in Bangladesh
Analysis by economists from Duke University and MIT's Abdul Latif Jameel Poverty Action Lab examines various strategies to prevent child marriages. It finds that providing financial incentives to delay marriage is most effective.
Bangladesh suffers from the second highest rate of child marriage in the world, which has remained very high despite large-scale efforts to combat the problem."

-  Abdul Latif Jameel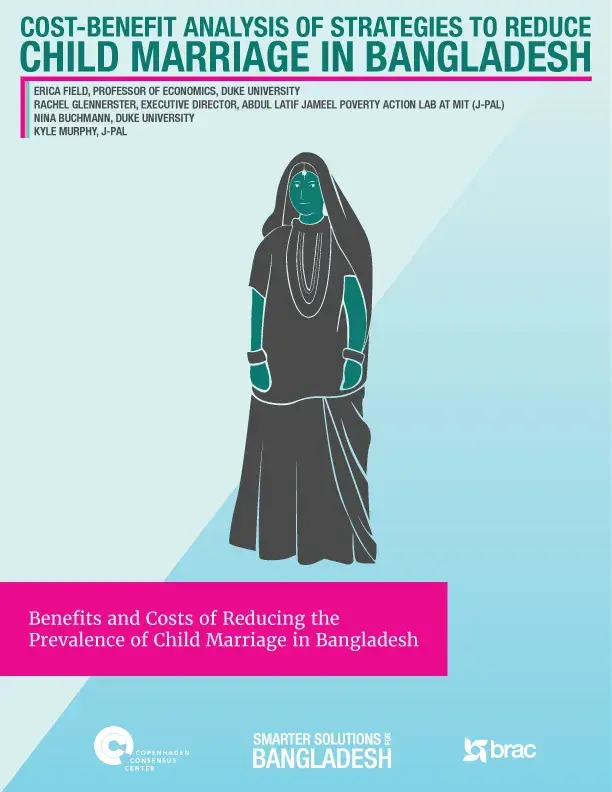 Promotion of Girl's Education
Analysis by Ahsan Zaman, an assistant economics professor at North South University, examines two pressing gender issues, the first being  access to eduction. 
The impact of programs that promote secondary education goes beyond child nutritional gains, such as the income gains that are attributed to an extra year of education."

- Ahsan Zaman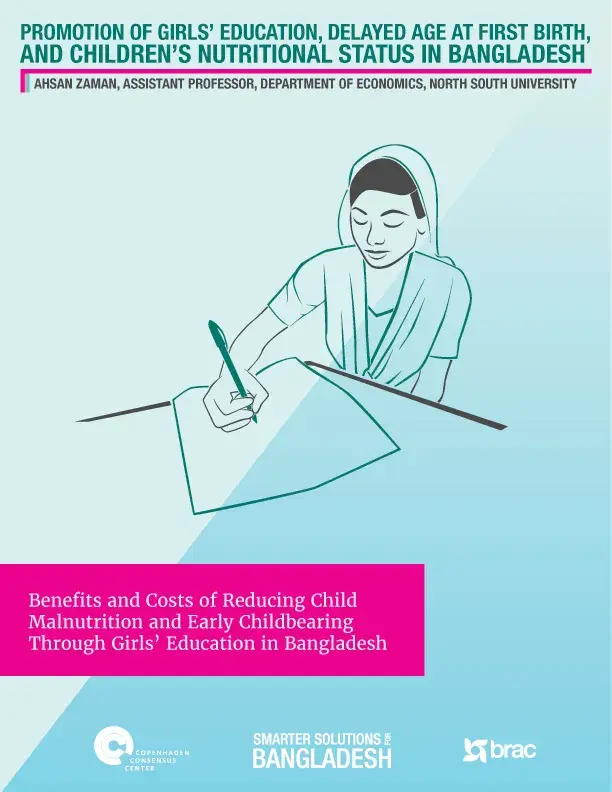 Sexual and Reproductive Health for Bangladesh
In his second analysis, Ahsan Zaman, an assistant economics professor at North South University, examines family planning, which can save lives of mothers and children.
A modest investment in family planning can save lives and dramatically improve maternal and child health."

- Ahsan Zaman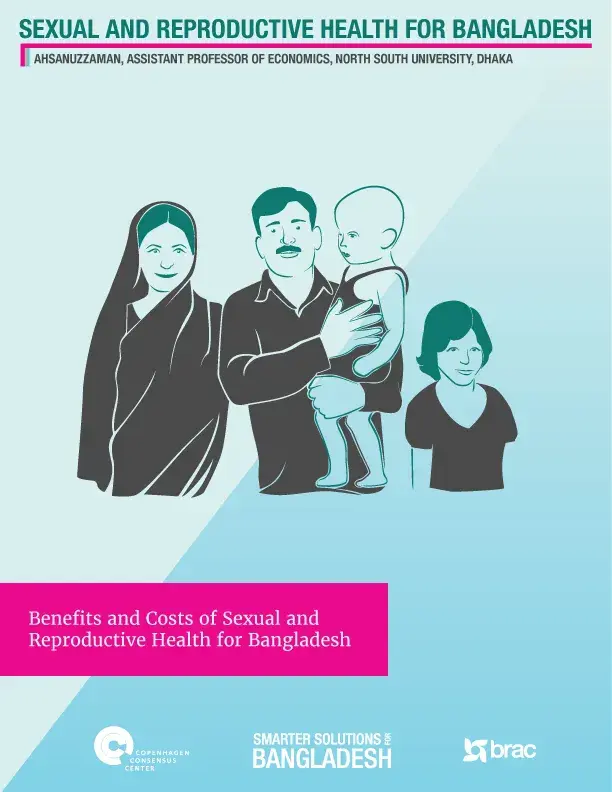 Best strategies to empower girls
In a series of op-eds published in The Daily Star and Prothom Alo, Bjorn Lomborg outlined the key findings of the path-breaking research produced by the Bangladesh Priorities project.
Child marriage disproportionately affects poor households: girls in the poorest 20 percent worldwide are more than twice as likely to marry early than those in the wealthiest 20 percent. Bangladesh has one of the largest populations vulnerable to early marriage, with more than 15 million girls aged 10-19.

- Bjorn Lomborg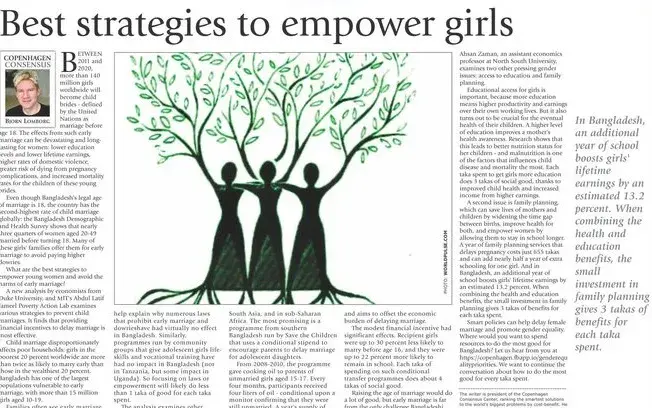 What's the smartest solution for Bangladesh?
Smart policies can help delay female marriage and promote gender equality. Where would you want to spend resources to do the most good for Bangladesh? After reviewing 1,000s of pages of peer-reviewed research an Eminent Panel ranked 72 solutions from the best to the worst in terms of delivering the most social, economic and environmental value for money. Find out what they ranked the highest here.