Top Ideas for Governance and Institutions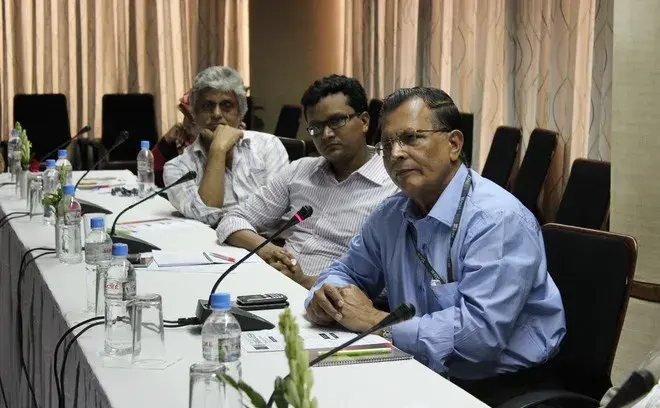 In June of 2015, Bangladesh Priorities held a roundtable of sector experts to discuss the best solutions for combating Bangladesh's governance and institutional challenges. Combined with in-depth interviews and review of the 26 background studies of the 7th Five Year Plan (7FYP) and the Plan itself, the most notable ideas focused on: supporting the national service process simplification (SPS) public service delivery innovation process, expanding e-Filing system across all government offices, creation of separate court benches to deal with different types of cases (e.g. land disputes, customs, port clearance, financial frauds), scaling-up and strengthening of village courts, introducing a computerized court case tracking system that is publicly accessible.
Proposed Ideas 
The prominent ideas are highlighted in the following presentation.
Attendees and Interviewees 
Prominent discussants and interviewees were Dr. Ashikur Rahman, Senior Economist, PRI, Prof. Abdul Bayes, Director, RED, BRAC, Dr. Mohammad Rafi, Program Head, RED, BRAC, Suhel Ahmed Choudhury, Former Secretary, Abdullah Al Zobair, Lecturer, BIU, Siamul Rabbany, Program Officer, UNDP, Dr. Mahmuda, Program Analyst, UNDP, Akira Munakata, Advisor, JICA and Sarwar Choudhury, BIGD.
In a hurry?
Click here to download a PDF list of all the proposed ideas for governance and institutions.