Top Ideas for Infrastructure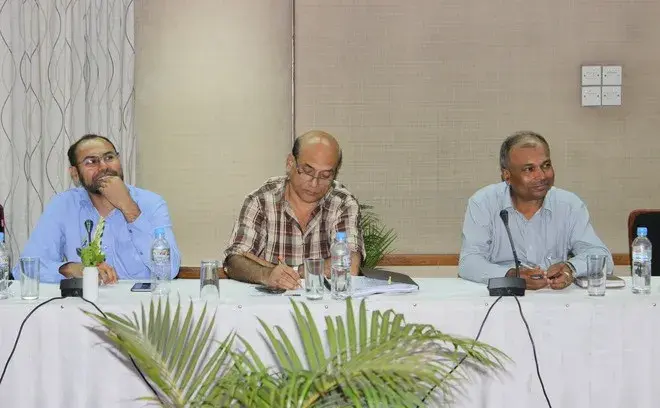 In June of 2015, Bangladesh Priorities held a roundtable of sector experts to discuss the best solutions for improving Bangladesh's infrastructure in energy and transport. Combined with in-depth interviews and review of the 26 background studies of the 7th Five Year Plan (7FYP) and the Plan itself, the most notable ideas with regard to the transport sector focused on: constructing the Padma bridge, operationalizing the Bangladesh-Bhutan-India-Nepal transport accord, initiating work on Dhaka metro rail, upgrading the capacity of Mongla Port and Chittagong Port, restoration of the Buriganga and waterways around Dhaka city. The energy ideas focused on: implementing the Coal Policy, reducing system loss - 9% (DESCO) and 9.5% (WZDC), making solar panels more affordable for rural households, construction of energy efficient buildings, increased regional energy sharing.  
Proposed Ideas 
The prominent ideas are highlighted in the following presentation.
Attendees and Interviewees 
Prominent discussants and interviewees were Zubair K M Sadeque, Senior Energy Finance Specialist, South Asia Sustainable Development, World Bank, Mustafizur Haque Chowdhury, Chief Engineer, Rural Electrification Board of Bangladesh, Mohammed Abdul Khalekh, Project director, Rural Electrification Board of Bangladesh, Richard Lorenz, Senior Infrastructure Adviser, UNPOS, Sharif Md. Rezaul Karim    Assistant Director (Estate), Bangladesh Bridge Authority, Mohammad Amimul Ehsan, Sub-Divisional Engineer, Roads and Highways Department, Ministry of Roads, Transport and Bridges, Md. Shahin, Sub-Assistant Engineer, Ministry of Road, Transport and Bridges, Eng. Md. Masud Alam, Deputy Director, Bangladesh Road and Transport Authority, Md. Moshiar Rahman, Additional Secretary, Director (Administration), BRTA, Ministry of Road and Transport and Bridges, and Md. Shahidul Islam, Assistant Director (Eng.), BRTA Chatta Metro Circle-2.
In a hurry?
Click here to download a PDF list of all the proposed infrastructure ideas.