Top Ideas for Population and Demography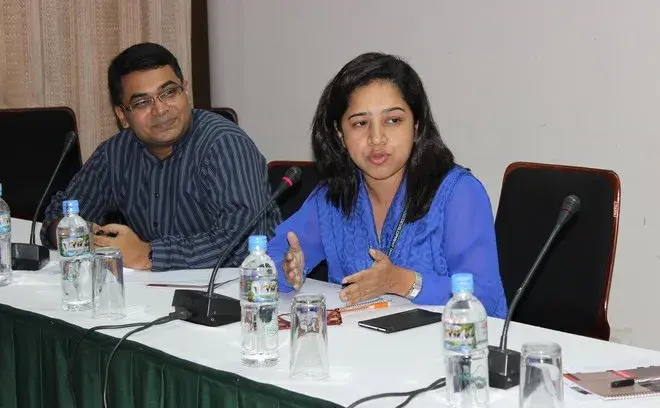 In June of 2015, Bangladesh Priorities held a roundtable of sector experts to discuss the best solutions for the critical issues facing Bangladesh's growing population and changing demography. Combined with in-depth interviews and review of the 26 background studies of the 7th Five Year Plan (7FYP) and the Plan itself, the most notable ideas focused on: specific challenges such as child marriage, youth pregnancy, an aging population, rural and urban migration dynamics, educational opportunities for women and girls, and the provision mental and physical health services.
Proposed Ideas 
The prominent ideas arising from the roundtable are highlighted in the following presentation.
Roundtable Attendees 
Prominent discussants in the roundtable were Dr. Muhammad Mainul Islam, Associate Professor Department of Population Science, University of Dhaka, Dr. Md Touhidul Islam, Senior Program Manager, BRAC, Masuma Billah, Advocacy and Communication Officer ,PPD.
In a hurry?
Click here to download a PDF list of all the proposed population and demography  ideas.