Bringing Together the Brightest Minds Working on the Post-2015 Agenda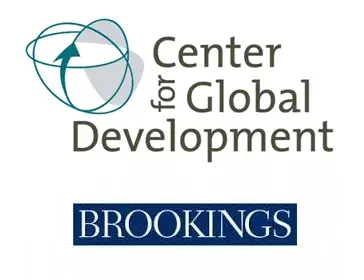 July 30th, 2014 was a busy day for Bjorn Lomborg. In addition to meeting with leadership from numerous NGOs during his trip to Washington DC, Bjorn led two talks on the Post-2015 project and how benefit-cost analysis can better inform the selection of Post-2015 targets. Ultimately, assisting in the selection in smarter targets which could guide a large part of the $2.5 trillion in global development aid and countless trillions from national budgets. 
The first talk was held at the Brookings Institute, in which Lomborg presented the priorities on the latest OWG document, focusing on the assessment by the Post-2015 project and discussing how the world can get a better outcome on the Sustainable Development Goals for September 2015.
The second talk was held at the Center for Global Development and Bjorn outlined the Copenhagen Consensus' project to prioritize the Post-215 targets and again discussed the priorities in the latest OWF document.
Both talks were hugely successful and brought together some of the brightest minds working to ensure the Post-2015 development agenda is the most successful and focused it can possible be.
For more information on talks with Bjorn Lomborg contact Zsuzsa Horvath.