Post-2015 Consensus Youth Forum Kick Off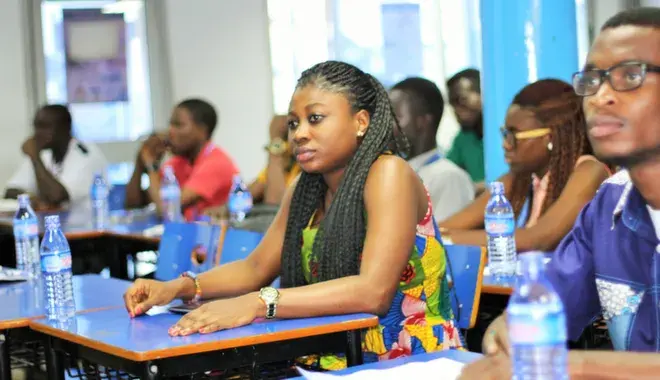 Students from Regent University College of Science and Technology in Ghana kicked off the inaugural Post-2015 Consensus Youth Forum.
Present to facilitate the forum were Mr. Nelson Amo and Mr. Douglas Quartey, the Programs Coordinator and Programs Manager respectively at Youth Bridge Foundation. Dr. Ebenezer Ashley, the Dean of the Regent School of Business and Leadership also delivered a presentation on why the Millenium Development Goals and the Post-2015 development agenda are relevant to young people.

Additionally, participants were taken through an overview of the history of the Millennium Development Goals, the Post 2015 priority areas as well as the methodology for participants rating of the priority areas.

"I had a very positive experience participating in the forum. I found it to be an amazing, transformative and enriching one too. It has given me a global perspective on bridging gaps for positive youth development in Africa and the world at large" said Ojodu Olawale Sodiq, a second year Economics with Computing student at Regent, and participant of the forum.
Click here to read the entire article