Starting the Post-2015 conversation in Germany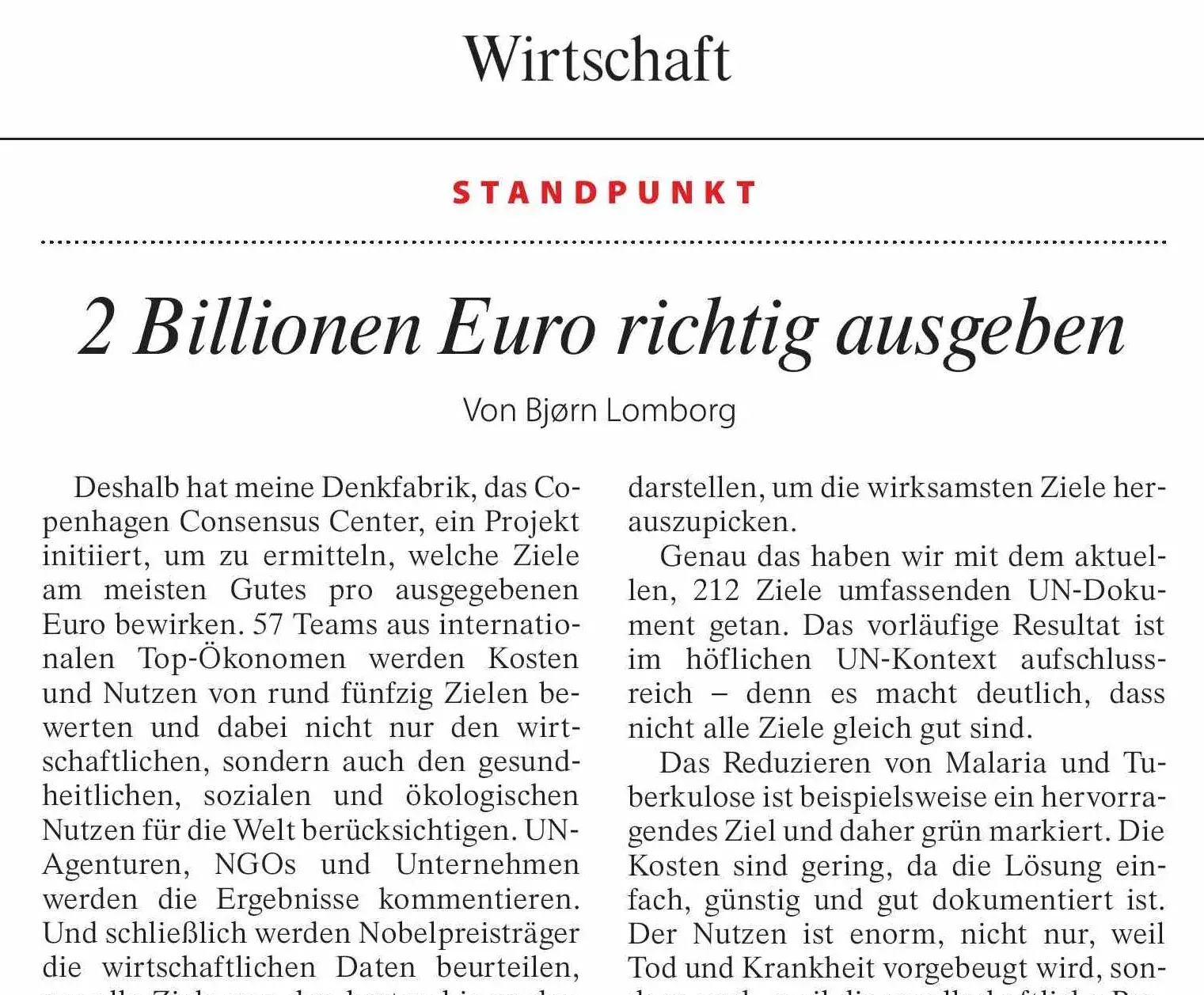 Frankfurter Allgemeine Zeitung, Germany's newspaper of record has published an article written by Bjorn Lomborg. In this article Bjorn discusses why the work of the Post-2015 consensus is so important and why we need smart targets. 
Click here to read the entire article (in German).