The Wall Street Journal front page on Post-2015 and Copenhagen Consensus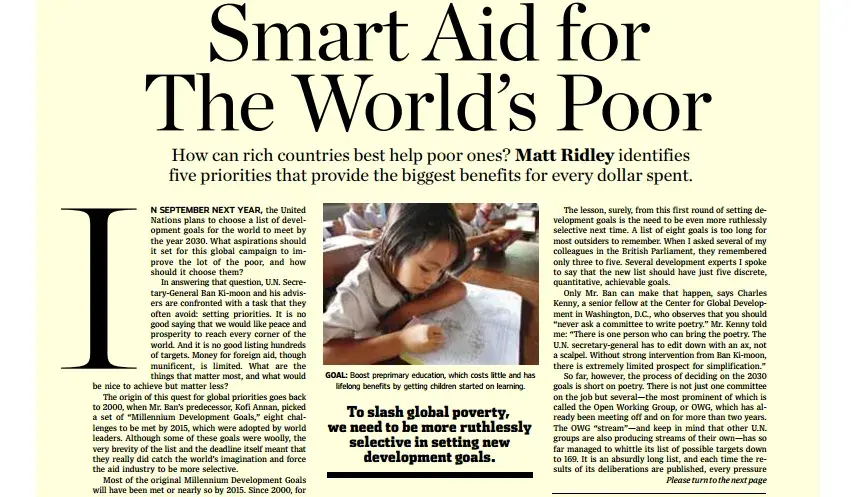 The Wall Street Journal's weekend review featured a two page spread on the work of the Copenhagen Consensus Center, the Post-2015 consensus and founder Bjorn Lomborg.  In the article, Matt Ridley author of "The Rational Optimist: How Prosperity Evolves" and a member of the British House of Lords, asks "How can rich countries best help poor ones?" and identifies five goals in which he would choose to prioritize based off the work of the work of the Post-2015 consensus.  
Click here to read the article in its entirety.